We can all say that 2020 will end as a year to remember, or forget. The amazing aspect is that we have survived the challenges, no matter how pervasive. The quest that awaits us in the new year is awareness, preparedness, and modernization. We need to look back, learn, look forward, and engage trusted industry partners for this challenge.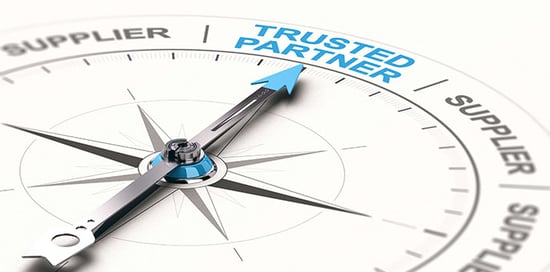 Servicers have Endured
As an industry, we kicked off the year with record low delinquency, foreclosure, and unemployment. This is obviously not how we will finish the year. In January, overall delinquency was 3.5 percent. With cases of the coronavirus hitting hard, by May we hit a peak of 7.3 percent, and the last reported month of September showed 6.3 percent of mortgages remained in some state of delinquency. On the unemployment front, the U.S. Bureau of Labor Statistics (BLS) reported January unemployment at 3.6 percent, with a peak for the year in April of 14.7, and the most recent unemployment reported at 6.7 percent for November. Adding in federal and state foreclosure moratoriums, mortgage servicers have clearly had their hands full assisting borrowers facing unpredictable pandemic distress.
We would be amiss to not also reference regulations and requirements that escalated throughout the year in an effort to assist distressed homeowners struggling under the impact of delinquency, job loss, and virus exposure. The most impactful legislation clearly stemmed from the Coronavirus Aid, Relief, and Economic Security (CARES) Act, enacted on March 27, 2020. However, with agencies and investors as well as localities issuing temporary and permanent loss mitigation requirements, the number of overlays and volume of guidance has been enough to make any servicer dizzy.
Surviving the Challenges
Despite an incredible level of responsiveness, the challenges for mortgage servicers this year have surpassed even those of the financial crisis. The Clarifire team has been here throughout this time, identifying issues and offering insight and solutions to help servicers navigate pandemic obstacles:
Residual Obstacles in 2021
We are all exceedingly grateful for the issuance of vaccines, especially as instances of the coronavirus have risen again; nevertheless, mortgage servicers are entering the new year with a significant number of carryover issues that are not likely to dissipate in the short term. Servicers must continue to prepare for ongoing volatility and increasing needs to scale loss mitigation efforts as obstacles present themselves, which at a minimum will more than likely include:
The end of foreclosure moratoriums

– As agencies, investors and localities continue to extend foreclosure moratoriums, plans need to be in place for their eventual termination. The industry could easily see delays in foreclosure processing that supersede those from the financial crisis.
A second rise in forbearances and payment deferrals – The number of borrowers in forbearance or with deferred payments has declined; however, delinquencies are on the rise. Will forbearances and deferrals continue as the workout of choice?
Early payment defaults steadily increase – The concern over EPDs as origination volume flourishes amidst COVID-19 should be on the strategic plan as all stages of delinquency are rising once again. It is important to avoid gaps in default risk prevention, as well as increase preparedness.
Loss mitigation workouts continue to fluctuate – Mortgage servicers have done a great job keeping up with evolving loss mitigation waterfalls and processes. Nonetheless, continued mortgage flexibilities, updated workout options, and requirements disrupt process flows and are significantly costly.

Benefits of Partnership
Prepare, prepare, prepare…. If we've learned anything, it should be that there is no end to the planning, strategizing, and innovating needed to compete in the mortgage servicer realm of today. Clarifire understands the importance of rising to the challenges of COVID-19, natural disaster, regulatory contraction and expansion, and basically all things servicing related. This is because Clarifire has been a trusted industry partner and innovator since the Great Recession. The CLARIFIRE® application was ready before the recent pandemic and has been here all along, ready to automate your processes with proven, robust workflows and intelligent decisioning that streamlines chaos. Also, with mooted foreclosures, servicers need to modernize processes now to prepare for foreclosure and bankruptcy escalations. There is no doubt that we are still in the midst of the pandemic debacle, making a trusted, proven partner even more valuable.
We know process automation and fully understand every facet of default servicing, from the first point of communication and 24/7 self-serve access, through workout plan eligibility, setup, and monitoring. Let us show you how to experience transparency, risk control, and innovation with an experienced industry partner; contact us directly at 866.222.3370 or visit us at eClarifire.com.
Future-proof your organization with CLARIFIRE®. Truly BRIGHTER AUTOMATION ®

Jane has applied her vast experience (over 25 years) operating process-driven businesses to successfully redefine client-focused service. Jane has worked with expert programmers to apply cutting-edge web-based technology to automate complex processes in industries such as Financial Services, Healthcare and enterprise workflow. Her vision confirms Clarifire's trajectory as a successful, scaling, Software-as-a-Service (SaaS) provider. A University of South Florida graduate, Jane has received many awards related to her entrepreneurial skills.
Like this article? Feel free to share this with a friend or colleague!