As the world continues to struggle and change, the way we think of natural disasters evolves and changes along with it. When you hear the term natural disaster, images from the aftermath of hurricanes, tornadoes, floods, fires, and earthquakes come to mind. Over the last couple of months, we were introduced to a new kind of natural disaster, COVID-19.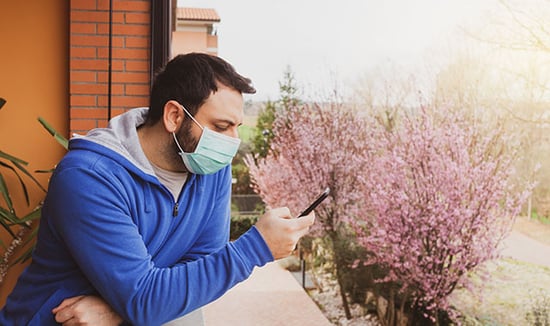 Suspending Foreclosures and Evictions
As the world shifts to slow the spread of the COVID-19, many investors and government agencies are instituting proactive steps to combat the financial impact this virus will cause. The Federal Housing Finance Agency just announced Fannie Mae and Freddie Mac would "suspend foreclosures and evictions for at least 60 days due to the coronavirus national emergency. The foreclosure and eviction suspension applies to homeowners with an Enterprise-backed single-family mortgage." Expectations are the moratorium will provide temporary relief to those suffering financial hardship and an inability to make mortgage payments. This will also enable borrowers to ride out this disaster in the comfort of their home, which aligns with the healthcare self-quarantine/social distancing initiatives.
Loans for Small Businesses
The economic impact of this virus is being felt throughout the country and the world. The multitude of small businesses, and their employees, that many of us rely on for goods and services will be hardest hit. According to the White House, "small businesses employ almost 59 million workers, more than one-third of our country's labor force."1 The U.S. Small Business Administration (SBA) is making preparations to help these businesses weather this latest storm. Starting this week, the U.S. Small Business Administration (SBA) has published multiple press releases each day to announce states where businesses are eligible for low-interest federal disaster loans. Loans are available up to $2 million with qualification and actual loan amounts received based on the overall impact to the business. Small business owners can use these loans to "meet financial obligations and operating expenses which could have been met had the disaster not occurred."2
Impact to Servicers
While servicers have weathered multiple disasters over the last few years, COVID-19 is expected to create the biggest challenge for the financial industry since the 2008 financial crisis. The industry needs to brace for impact now. As servicers start to feel the effects of changing industry requirements and an increase in calls from distressed borrowers looking for relief options, rapid adjustments to internal operations are needed to control costs and respond to customer needs in a timely manner.
Survive This Disaster with CLARIFIRE®
As we all work together to overcome the impacts from COVID-19, Clarifire, the company that offers CLARIFIRE, has been helping with disaster relief for over a decade. As the virus continues its path across the globe and throughout our country, the financial services industry, as always, has to implement fluctuating regulatory and investor requirements for ongoing disaster relief. CLARIFIRE workflow automation provides the capabilities needed for the industry to organize the various aspects of disaster relief options and requirements, as well as on demand borrower communications. With an advanced workout rules management component that includes customer self-service options and rapid automated disaster relief approvals, CLARIFIRE creates efficiencies and drives down costs, leveraging existing resources to help servicers effectively assist homeowners in a time of duress.
We are ready to help! Don't let the complexities of the current disaster relief landscape impact your operations. Prepare your teams for automated disaster relief triage and execution with CLARIFIRE. Visit eClarifire.com today or contact us directly at 866-222-3370 to learn more.
Read these blogs and articles next:

Jane has applied her vast experience (over 25 years) operating process-driven businesses to successfully redefine client-focused service. Jane has worked with expert programmers to apply cutting-edge web-based technology to automate complex processes in industries such as Financial Services, Healthcare and enterprise workflow. Her vision confirms Clarifire's trajectory as a successful, scaling, Software-as-a-Service (SaaS) provider. A University of South Florida graduate, Jane has received many awards related to her entrepreneurial skills.
Like this article? Feel free to share this with a friend or colleague!
References: