Have homeowners grown accustomed to mediocre service when they reach out for assistance from their mortgage servicer? Not in the least - today's customers not only want the next generation of service, but they also need it. With approximately 4.7 million mortgages in COVID-19 forbearance at the peak back in May, assisting homeowners as they transition back to regular payments and/or seek the next phase of payment relief, is gearing up to be another immense undertaking.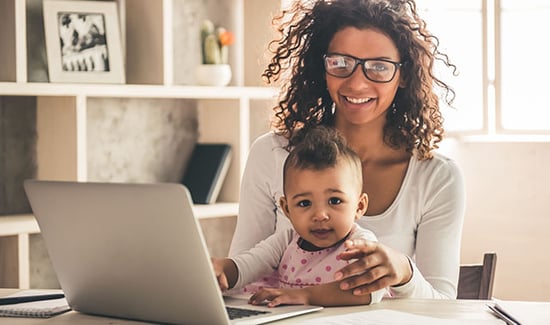 Most recently, the Consumer Financial Protection Bureau (CFPB), along with the Conference of State Bank Supervisors (CSBS), outlined additional consumer protective guidelines that strive to reduce the initial burden on the homeowner, yet again adding complexity to the overflowing plate of mortgage servicers. Managing months of changing and evolving relief requirements with diminished and remote personnel is taxing, but forces servicers to pursue new ways of doing business. Seek innovation that offers 24/7 self-serve access, automates activities from the very first touchpoint and throughout the automated process of qualifying the right relief option for the customer, then into future customer requests and engagement. This approach to loss mitigation moves beyond basic process automation; it leverages dynamic data-driven algorithms, consistently driving massive transaction volume through bulk processing, achieving relief results in seconds.
Automated Surveys
Capitalizing on interactive, fluid communications through surveys that the customer or your call center easily accesses with just a few simple clicks, CLARIFIRE® introduces the next generation of personalized self-serve automation. Your call center team can utilize automated surveys to ask questions designed to rapidly qualify individual homeowner circumstances in terms of COVID-19 impact and eligibility. CLARIFIRE helps the servicer alleviate customer concerns, address investor requirements, reduce the internal operational burden, and drives real-time loss mitigation relief.
Automated Rapid Borrower Relief
The real organizational benefit from sophisticated contact measures comes from the capacity to handle thousands of simultaneous requests from distressed homeowners without human intervention, unless necessitated or requested. CLARIFIRE incorporates programmed capabilities through automated Rapid Borrower Relief, which takes incoming requests from multiple sources, validates data, determines eligibility, and qualifies workouts by investor, as well as borrower scenarios. The homeowner is systemically engaged through communications, required documents are created, and then CLARIFIRE effortlessly launches activities through future, constant workflows. Requests are processed in bulk, including forbearance extensions, payment deferrals, loan modifications, and other investor permanent solutions.
Self-Serve Alternatives
This rapid implementation of loss mitigation workflows, coupled with smart, automated workout underwriting, readily initiated and accessible to the inquiring homeowner, delivers and creates exemplary customer service. By allowing the customer to easily use self-serve alternatives to waiting in queue for the next representative, or wondering when their assigned point of contact will get back to them, homeowners seeking relief to COVID-19 delinquency and impact receive the assistance they need, when they need it. This is powerful automation! Internal and external relief for our industry is in production now.
CLARIFIRE, Your Loss Mitigation Solution
Working under the looming effects of retracted unemployment benefits, lifted foreclosure moratoriums, expiring forbearance terms, amidst future economic uncertainty, mortgage servicers need to ensure readiness for ongoing delinquency and pursue innovative, technology driven, loss mitigation alternatives. Close to 1.4 million were reportedly late on mortgage payments prior to the onset of COVID-19. Where will we be six to twelve months from now? Servicers remain on the hot seat with regulators demanding customer responsiveness, regulatory and investor compliance, as well as technical prowess. Stop trying to manage homeowners on a loan-by-loan, call-by-call basis. Let CLARIFIRE help your organization quickly and effectively realize the benefits of sophisticated automated workflow, data capture, and dynamic decisioning. In addition, servicers gain improved customer experience, reinforced by informed interaction and self-serve access to COVID-19 loss mitigation options.
Optimize your resources and revolutionize your offering with CLARIFIRE. To learn more, visit us at eClarifire.com, or contact us directly at 866.222.3370.
Let us show you how to future-proof your organization with CLARIFIRE®.
Read these blogs and articles next

Jane has applied her vast experience (over 25 years) operating process-driven businesses to successfully redefine client-focused service. Jane has worked with expert programmers to apply cutting-edge web-based technology to automate complex processes in industries such as Financial Services, Healthcare and enterprise workflow. Her vision confirms Clarifire's trajectory as a successful, scaling, Software-as-a-Service (SaaS) provider. A University of South Florida graduate, Jane has received many awards related to her entrepreneurial skills.
Like this article? Feel free to share this with a friend or colleague!