The mortgage industry has already broken origination volume records this year, with the Mortgage Bankers Association (MBA) predicting $3.39 trillion originations in total. Next year's forecasts fall short but still indicate 2021 will rank as number two for origination volume experienced over the past 15 years. With interest rates at historic lows, the industry is grappling with both refinance and purchase business. Even as rates more than likely creep up next year, purchase volume will stay strong with the MBA forecasting that purchase originations will hit $1.59 trillion in 2021.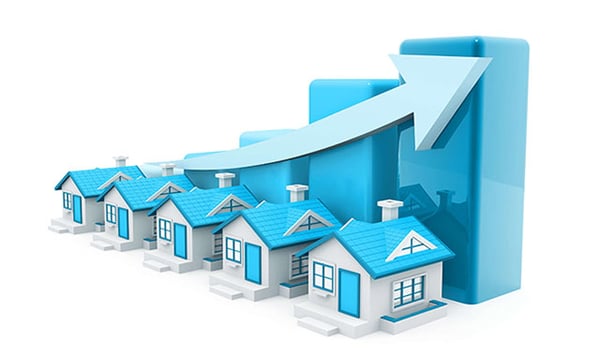 When origination volume soars, the focus is often on increased profits, processing bottlenecks, and staffing constraints. Whereas the real attention ought to be on increased exposure to fraud risk, loan defect volatility, especially for purchases, and amidst the pandemic… increased early payment defaults (EPD).

Cause and Effect
You may ask why this might be a concern. Think back to this summer when the Federal Housing Administration (FHA) issued FHA INFO #20-44, which announced the temporary waiver of quality control (QC) loan-level reviews for EPDs, including field review appraisals. Under the FHA COVID-19 flexibilities, servicers do not have to review all EPDs on a monthly basis. This was originally placed into effect for May, June, and July, with an extension through August. Freddie Mac also reduced target sample requirements for EPDs as a part of their post-closing QC reviews. This specific flexibility was announced in Freddie Mac's Bulletin 2020-11 and was subsequently made a permanent part of the Guide with Bulletin 2020-43.
Prior to COVID-19, FHA, Fannie Mae, and Freddie Mac each required that every EPD be audited as a part of standard QC guidance. This reduction in the EPD loan selection, including changes to the appraisal segment of the audit QC process, could create a significant gap and expose servicers to increased default risk. Conducting a full audit of all EPDs not only helps prevent exposure but facilitates servicers in their efforts to foresee trends in mortgages that become 60+ days delinquent during the first six payments of the life of the loan.
The ability to track trends in early payment default is crucial in this high-risk environment. As the pandemic continues, the impact on homeowners from unemployment, lost wages, or illness could be profound. Many of these events may not directly stem from the borrower but perhaps result from household disruption or even aging relative households. Additionally, default triggers might only appear to be linked to the pandemic when, in fact, they are not at all, which is important for trending future relief support and delinquency trends.
How to Mitigate Impact
Utilizing sophisticated workflow to automate your EPD processes and more, from on-boarding to loss mitigation, can make a real difference in helping servicers stabilize industry volatility. Safeguard your organizational compliance, minimize exposure to EPD risk, and improve overall efficiency with just a few changes supported through automation and workflow innovation:
Automate your EPD QC selection process to ensure compliance and consistency.

Code and track EPDs that are not audited for future QC status and review.

Create automated notifications of status changes for EPDs.

Utilize an automated workflow to fast track EPDs through a required waterfall and workout processes.

CLARIFIRE® Workflow
Implementing this level of functionality is readily attainable with a modern workflow application. Clarifire has been revolutionizing business process automation since the financial crisis. This caliber of industry experience, coupled with intelligent automated workflow, has made CLARIFIRE a solution that is already addressing today's unique pandemic challenges. Housing a data-driven decisioning engine that is adept at sourcing processes based on both temporary and permanent requirements, as well as industry and proprietary overlays, CLARIFIRE can be easily deployed in your servicing organization. This allows you and your teams to make immediate improvements, reducing staffing needs and costs to service while others continue to struggle under the weight of the pandemic. Furthermore, the CLARIFIRE application offers 24/7 self-serve access, so you can promptly and effectively engage borrowers experiencing early payment default.
Whether addressing the nuances of EPDs or simply trying to stay abreast of temporary flexibilities, extensions, moratoriums, and increasing numbers of distressed homeowners, CLARIFIRE delivers the system automation currently in demand for servicers grappling with pandemic chaos. To find how your organization can avoid EPD risk and other pressures threatening your servicing operation's stability and scalability, visit us at eClarifire.com, or contact us directly at 866.222.3370. CLARIFIRE is Truly BRIGHTER AUTOMATION®
Read these blogs and articles next

Jane has applied her vast experience (over 25 years) operating process-driven businesses to successfully redefine client-focused service. Jane has worked with expert programmers to apply cutting-edge web-based technology to automate complex processes in industries such as Financial Services, Healthcare and enterprise workflow. Her vision confirms Clarifire's trajectory as a successful, scaling, Software-as-a-Service (SaaS) provider. A University of South Florida graduate, Jane has received many awards related to her entrepreneurial skills.
Like this article? Feel free to share this with a friend or colleague!