As the summer concludes and many homeowners are preparing for ongoing lifestyle changes under COVID-19, September holds another challenge for mortgage servicers. Approximately 2.2 million mortgage forbearance agreements are set to expire next month. Despite decreasing numbers of homeowners in forbearance, from 8.55 percent reported in early June to 7.8 percent as of July, the domino effect of forbearance roll-off cannot be underestimated. Under the Coronavirus Aid, Relief, and Economic Security (CARES) Act, homeowners can request a 180-day pause in making their mortgage payments, with an additional 180-day extension also permissible. Many servicers are trying to manage distressed homeowners in 90-day increments in order to stave off the longer-term impacts of non-payment on both the servicer and the homeowner while adding to the number of mortgages set to roll off of forbearance. Are you prepared?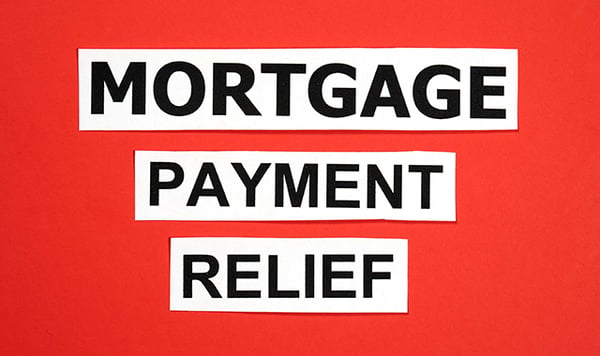 The Issue Ahead
With numerous logistics and fluctuating economic impact, the ongoing reality of working under COVID-19 continues to remain nuanced and unpredictable. The change in forbearance volume from June to July was "driven by an increase in the pace of exits as more homeowners have been able to get back to work," according to Mike Fratantoni, Senior Vice President and Chief Economist at the Mortgage Bankers Association (MBA). However, a more recent report from the MBA showed that "the job market has cooled somewhat over the past few weeks, with layoffs increasing," said Fratantoni. Another important perspective is that much of the recent exits from forbearance have been from conventional mortgages, predominantly held by Fannie Mae and Freddie Mac, or private lenders. Applications for relief, including forbearance, for government-insured loans, comprised of Federal Housing Administration (FHA), Veterans Administration (VA), and U.S. Department of Agriculture (USDA) mortgages, have increased. These loans are typically held by homeowners with less income, including first-time homebuyers and those with some credit blemishing, who are also more inclined to experience a job loss as the pandemic continues.
The current two million loan roll-off prediction accounts for active forbearances under the CARES Act, which does not take into consideration the approximate 30 percent of mortgages that do not constitute government-backed loans (FHA, VA, and USDA, as well as Fannie Mae and Freddie Mac). Although lenders and servicers of non-government backed loans are not obligated to provide relief specific to COVID-19 and CARES Act guidelines, to date they've followed the lead set by the rest of the industry; however, this may change in the near future as foreclosure moratoriums come to an end and liquidity pressures increase.
The Challenge for Servicers
Today's mortgage servicers more than likely manage all of these various loan types in their portfolio, therefore controlling changing requests and statuses in loss mitigation becomes extremely complex. Although many homeowners with expiring forbearance will opt for an extra 90 days in relief, others will opt for payment deferrals, loan modification, refinance, or other relief alternatives. This has created a conflux of loss mitigation processes and programs that must be carefully managed. Some technology solutions claim to include the latest workout options and default servicing capabilities, but do they? Are these solutions able to deliver results-oriented automation, as well as the full range of self-serve access needed under COVID-19 relief, disaster relief, and current economic duress? Now, layering over volume and timing constraints, it is vital that servicers have proactive, automated solutions to identify, qualify, and transition their borrowers in and out of workout options in mass.
Tackle Today's Operational Demands with CLARIFIRE®
Clarifire, the renowned process automation company, is a trusted industry partner that has been implementing fresh, strategic technology to default servicing for over a decade. Recognized for innovation and expertise in the areas of workflow and process automation, the CLARIFIRE® application is positioned to enhance the needs of today's servicer. Loss mitigation concentration and capabilities cannot be an afterthought by a big vendor – CLARIFIRE® is a well thought out and proven solution. Delivering self-serve automation and bulk processing that leverages advanced workout rules decisioning, CLARIFIRE® includes a robust business rules engine that increases the functionality and flexibility needed to change and pivot through these times. CLARIFIRE® drives dynamic interactive processes that take the complexities out of dealing with your distressed borrowers' needs and internal operational demands that have become commonplace in today's pandemic environment.
Make the decision to provide relief to your organization as well as your borrowers with CLAIRIRE®. To learn more, visit us at eClarifire.com, or contact us directly at 866.222.3370. Let us show you how to future-proof your organization with CLARIFIRE®. Truly BRIGHTER AUTOMATION ®.Let us show you how to future-proof your organization with CLARIFIRE.
Read these blogs and articles next

Jane has applied her vast experience (over 25 years) operating process-driven businesses to successfully redefine client-focused service. Jane has worked with expert programmers to apply cutting-edge web-based technology to automate complex processes in industries such as Financial Services, Healthcare and enterprise workflow. Her vision confirms Clarifire's trajectory as a successful, scaling, Software-as-a-Service (SaaS) provider. A University of South Florida graduate, Jane has received many awards related to her entrepreneurial skills.
Like this article? Feel free to share this with a friend or colleague!