Mortgage servicers continue to be subjected to overwhelming obstacles as COVID-19 has spun record low delinquency rates into record highs. Attempting to address overburdening requests for relief from distressed homeowners that have lost or fear losing income and/or employment, servicers struggle to stay abreast of day to day challenges. While staff work remotely, servicers have had to implement a new wave of regulatory and investor requirements, amidst the onset of this year's hurricane season, and record low interest rates producing portfolio inquires and runoff.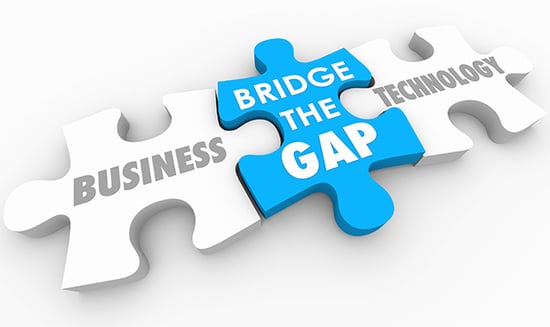 J.D. Power Survey
COVID-19 has served to amplify the disparities that exist in many mortgage servicer operations. The recent J.D. Power 2020 U.S. Primary Mortgage Servicer Satisfaction Study,SM echoes this sentiment. As articulated by J.D. Power's director of consumer lending intelligence, Jim Houston, "At a time when the need for streamlined, effective digital guidance and proactive outreach and counsel is more important than ever, mortgage customers aren't finding the answers they need online, pushing then onto long customer service queues in call centers and leaving them to hunt for answers on how best to address their challenges."
Gaps Identified
Despite what seems like a retake on the epic impact of the last financial crisis, mortgage servicers remain resilient and are not without alternatives. Clarifire, who has been a long-standing provider of sophisticated and innovative solutions for default servicing, is already positioned to assist in managing the growing number of delinquent homeowners, their communications, eligibility determination, and administration of workout plans. Take a moment and consider the immediate impact CLARIFIRE® can make in helping your organization meet all of J.D. Power's key findings for 2020:
Websites need to do more heavy lifting: CLARIFIRE offers the ability to bulk process homeowner requests for relief. This goes beyond simply uploading files in bulk. CLARIFIRE provides a sophisticated, user-friendly bi-directional workflow-driven website that facilitates customers in self-serve, no contact processes to respond automatically to requests for forbearance, deferment, payment plans, and other permanent solutions.

Traditional channels must work effectively: For many customers, speaking with a live agent is an important satisfaction driver. By effectively implementing CLARIFIRE solutions, and connecting with organizational calendars, resources are freed up so they can be more properly aligned where and when needed to handle live customer calls with complete customer history in one view. The ability to process approvals in seconds is a few clicks away.

Customer fears likely to drive an increase in calls: Working from home, with financial and health threats on the rise, customer fear elevates and these distressed homeowners, in turn, place higher service demands on servicers. Having the capabilities to be responsive to customer specific needs 24/7 can significantly alleviate increased call volume. CLARIFIRE helps customers automatically interact by updating the system with their current status, producing answers to questions, and systemically leading homeowners through relief options, qualification, and workout setup all online or via guided messaging on phone calls.

Finding the right balance with proactive communications: When customers don't receive proactive communication, servicers may see higher rates of dissatisfaction. CLARIFIRE's advanced automated workflow is designed to drive activities and events, support preemptive and responsive communication, and create intelligent, behind the scenes workout decisioning and process flows based on communication data.

A simple "thank you" goes a long way: In the current pandemic environment, where homeowners are contending with economic, familial, and health uncertainty, customer concerns are heightened. Now more than ever, your customers need to hear you say, "thank you". Let CLARIFIRE help your team refocus and realign operations to ensure they not only say thank you but fulfill customer expectations with ease.
CLARIFIRE® Fills the Gaps
Filling in the gaps and meeting the challenges of COVID-19 head-on is critical to the future success of mortgage servicers, especially when it comes to service satisfaction. It's time to capitalize on today's version of innovative workflow that has the customer at the heart of the business rules. CLARIFIRE offers self-serve automation that leverages data-driven algorithms and incorporates complex workout decisioning to create a dynamic interactive process personalized for your customers. Create meaningful customer experiences with CLARIFIRE - - Optimize your resources and revolutionize your offering. We have been here all along and can help with expertise, product capabilities, and proven integrity. To learn more, visit us at eClarifire.com, or contact us directly at 866.222.3370.
Let us show you how to future-proof your organization with CLARIFIRE.
Read these blogs and articles next

Jane has applied her vast experience (over 25 years) operating process-driven businesses to successfully redefine client-focused service. Jane has worked with expert programmers to apply cutting-edge web-based technology to automate complex processes in industries such as Financial Services, Healthcare and enterprise workflow. Her vision confirms Clarifire's trajectory as a successful, scaling, Software-as-a-Service (SaaS) provider. A University of South Florida graduate, Jane has received many awards related to her entrepreneurial skills.
Like this article? Feel free to share this with a friend or colleague!