Self-quarantine resulting from the Coronavirus (COVID-19) pandemic has propelled the industry into an entirely different mode of doing business. With barely two months passed since the Coronavirus Aid, Relief, and Economic Security (CARES) Act was enacted, mortgage servicers have been thrown into a tailspin. Experiencing what many businesses have in the face of COVID-19, mortgage servicers now have their entire staff (for the most part) working from home, and all customers sitting at home as well trying to make contact for relief services. The exception is that not all businesses have customers receiving a pass to not make payments, while also having to foot the bill for nonpayment. Plus, the regulatory bodies have each issued and continue to update "temporary flexibilities" that require understanding, implementation, and tracking. The cherry on top is that mortgage servicers are now expected to ensure their customers all transition to a secondary relief plan, either six months in or a full year later, that at this juncture, is loosely defined at best.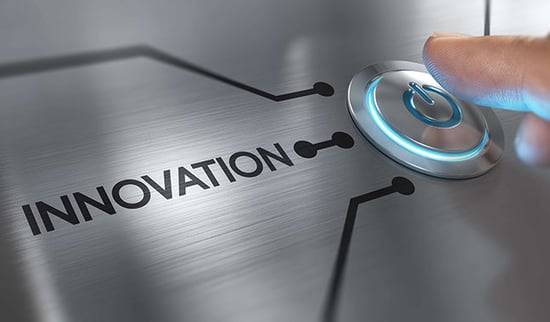 Under this pandemic scenario, servicers have been placed in yet another precarious position. There is a real opportunity to be had for those entities willing to tap lessons learned from the prior financial crisis and leverage the resources of current business process optimization. Pushing to the next level of modernization that embraces a new way of doing business will require an open attitude of change, a fearless approach to scale, and a willingness to quickly take hold of the strengths evolving out of this remote operational environment.
Dynamic Processing
A new age of process automation is upon us, and COVID-19 exemplifies why servicing organizations need to embrace and keep at its heart, this level of technical prowess. As servicers strive to anticipate the unknown and simultaneously meet rapid change, the approach to solving borrower concerns and delinquency demands needs to change in a profound manner.
24/7 self-service is not new, but it is more important than ever for your borrowers, who want and need to be empowered, especially as they respectively grapple with the overload of COVID-19 information.
As so many borrowers rushed to seek forbearance without knowing what that entailed, they want to understand and manage what comes next immediately, as opposed to waiting for their designated point of contact to respond.
Servicer applications should support borrower query and selection of mitigation and modification criteria. For example, what is the outcome if the borrower makes a full payment, partial payment, opts to defer payment, or wants to pursue loan modification?
Informational data needs to perform against bi-directional workflows, taking the data gathered and pushing it to areas and next steps, achieving straight-through loss mitigation processing.
Borrowers want to control when, how, and what information they receive, and access self-selecting personalized preferences, including mode of communication (text, email, chat, human), notifications content and frequency, as well as information style selection, including FAQs, product eligibility, and/or links to resources.
Borrower and servicer engagement needs to extend beyond the most recent COVID-19 response, establishing a support mechanism for future communications, activities, and events, including occurrence notification and traceability with or without human intervention.
Automation to the Power of 10
The most important operational lessons to come out of the COVID-19 pandemic are ensuring scalability and harnessing automation and accessibility. Delinquency and foreclosures reported for February of 2020 illustrate historic lows, not seen in decades. You can bet this will not be the case for April numbers and beyond. Most servicers were sitting in a position of relative stability in terms of staffing, resources, and technical band-aids in default servicing at the onset of this pandemic. The instantaneous increase in communications, process coordination and execution, and more importantly, queuing for the next phase of relief, quickly exposed this as a grave risk. To survive, scale, and harness to the real-time demand necessitates automation to the next power. This includes operational and technical capabilities that are adept at ingesting extensive amounts of data, and then bulk processing in a fully automated systemic environment. Obviously, a departure from our industry's typical approach to file manufacturing, now is the perfect time to partner with a technology provider of innovative, dynamic workflow.
Where are we in 3 months?
From the onset, there have been underestimations of the importance of technology, which in all fairness is to be expected, but how do we prepare for the next staggering phase of relief? With delinquency volume that hasn't been seen even in the Great Depression, the massive number of borrowers that opted for forbearance are starting to wonder what to do before the first 180-day period ends. Initial investor guidelines largely pushed borrowers into a separate "temporary" track, making forbearance temporarily palatable. However, migrating impacted borrowers back into existing and changing loss mitigation programs will be bumpy at a minimum, and will best be executed with bulk processing and dependable automated workflow. In addition to program distinctions, servicers will need to contend with credit coding post the pause on reporting, qualification criteria, investor stipulations that continue to change, and regulatory nuances, such as quality right party contact (QRPC) requirements that may have been abandoned during COVID-19 relief and really need to be automated and auditable.
CLARIFIRE®
Mortgage servicers can achieve modernization now to meet the first wave of borrowers hitting the 180-day forbearance mark, along with the continuous influx of requests for assistance. With proven industry experience in automated workflow and innovation, the CLARIFIRE® application is available now. In addition to the scalable process automation needed to effectively handle the thousands of requests for information, communication, qualification, decisioning, as well as timeline controls and notification activities for borrowers, third service providers, and staff, CLARIFIRE® elevates the capabilities of existing servicing systems. CLARIFIRE® assists servicers in digitizing servicing through eliminating manual tasks and automating process volumes of like workflows and aggregating those on easy to use, easy to work dashboards. Exceptions are automated and displayed for human evaluation and interaction, while standardized intake is automated with no touch points required. We are here to help mortgage servicers automate the demand. Contact us directly at 866.222.3370 or visit us at eClarifire.com.
Let us show you how to future-proof your organization with CLARIFIRE®.
Read these blogs and articles next

Jane has applied her vast experience (over 25 years) operating process-driven businesses to successfully redefine client-focused service. Jane has worked with expert programmers to apply cutting-edge web-based technology to automate complex processes in industries such as Financial Services, Healthcare and enterprise workflow. Her vision confirms Clarifire's trajectory as a successful, scaling, Software-as-a-Service (SaaS) provider. A University of South Florida graduate, Jane has received many awards related to her entrepreneurial skills.
Like this article? Feel free to share this with a friend or colleague!