Mortgage servicers, who continue to face scrutiny from oversight agencies, may have even more on their plate in the new year. The Bureau of Consumer Financial Protection (BCFP) examiners continue to identify errors in servicer handling of trial modification conversions. The issue was significant enough to gain mention in the BCFP's most recent Supervisory Highlights report and will almost certainly remain an area of focus during future supervisory examinations. Being subjected to penalties, fines, or even enforcement action can be extremely costly for servicers. Conversely, errors in loss mitigation workflow can be easily avoided with the right workout rules management and automated workflow approach.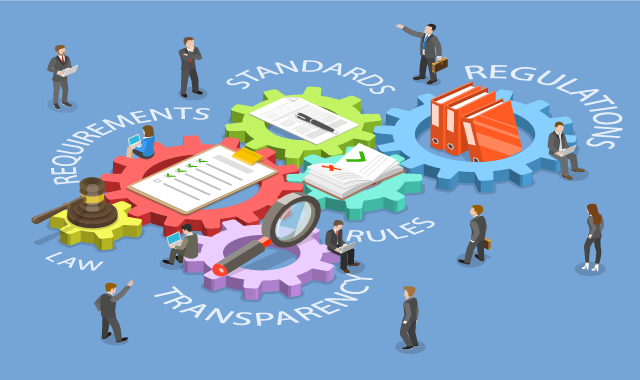 When it comes to loss mitigation workflow, mortgage servicers are responsible for complying with a myriad of requirements, from investors and government entities, including Fannie Mae, Freddie Mac, the Federal Housing Administration (FHA), the Department of Veterans Affairs (VA), and the United States Department of Agriculture (USDA). These requirements dictate the specific timelines and steps necessary to qualify borrowers for different forms of loss mitigation and relief. Servicers must keep a close eye on clarification, changes, and issuance of new rules and requirements in order to avoid compliance violations and the possibility of borrower harm.
Among other misconduct in the consumer financial services space, including concerns with auto loan servicing, credit card lending, debt collection and payday lending, the BCFP said examiners continue to observe "unfair acts or practices" in mortgage servicing as well. The practices at issue related to the "conversion of trial modifications to permanent status and initiation of foreclosures after consumers accepted loss mitigation offers," in addition to instances where consumers were charged "amounts not authorized by modification agreements."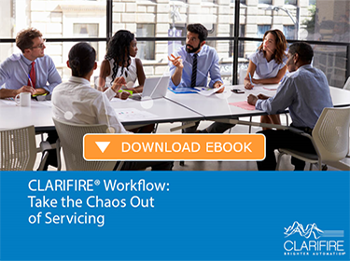 BCFP examiners found that the group of reviewed mortgage servicers failed to convert nearly 300 borrowers, who had successfully completed trial modifications, to permanent modifications within the required 30-day period. The BCFP said that such delays caused borrowers to accrue fees that otherwise would not have occurred. The Supervisory Highlights report also states, "Such delays may harm consumers when interest accrues at a higher non-modified rate or when servicers report consumers as delinquent or still in trial modifications to consumer reporting agencies during the delay."
The BCFP required servicers to address and resolve the issues identified in the report. The Supervisory Highlights state, the "servicers are fully remediating affected consumers and developing and implementing policies and procedures to timely convert trial modifications to permanent modifications where the consumers have met the trial modification conditions."
The underlying cause of the violations may change from servicer to servicer, but the BCFP called out underdeveloped internal operational policies and servicer claims of insufficient staffing, underscoring the importance of clearly defined workflow coupled with a robust automated workflow application, as well as careful resource management and training. Although the Supervisory Highlights don't dictate requirements, the purpose is to help financial institutions adequately prepare for examination and avoid issues that lead to remediation, either voluntary or mandated.
Eliminate Oversight with CLARIFIRE®
With a newly sworn in Director at the BCFP, now more than ever, servicers need to take heed of agency guidance and ensure readiness for future exams. Workflow can be a tremendous asset in this area, not to mention in helping manage to limited staff availability.
CLARIFIRE® is a leader in workflow automation technology, providing a sophisticated workflow solution that includes workout rules management.and workflows that align. Trial modification conversions to permanent are automated and alerts to review and prepare final documents is front and center on dashboards. Designed to streamline your operations, CLARIFIRE can help ensure multiple investor guidelines for loss mitigation are effectively cross-managed, related activities and timeframes are automated, and exceptions are identified in time for borrower resolution to occur.
Make sure your servicing team is ready for the next BCFP exam with a partner that has more than a decade of experience delivering innovative workflow and workout solutions. Visit eClarifire.com, or contact us directly at 866.222.3370 to find out how you can future-proof your organization with CLARIFIRE.
If you liked this blog, read these next:

Jane has applied her vast experience (over 25 years) operating process-driven businesses to successfully redefine client-focused service. Jane has worked with expert programmers to apply cutting-edge web-based technology to automate complex processes in industries such as Financial Services, Healthcare and enterprise workflow. Her vision confirms Clarifire's trajectory as a successful, scaling, Software-as-a-Service (SaaS) provider. A University of South Florida graduate, Jane has received many awards related to her entrepreneurial skills.
Like this article? Feel free to share this with a friend or colleague!