From loan origination to loan payoff, there are multiple paths that a loan can take throughout its lifecycle. The best performing loans will follow a clear, straight path with no hiccups along the way. All payments are made on time. This path is the easy street for loans, and the servicers servicing them.
There are other loans that will take a more complicated path. Hardships, bankruptcy, foreclosures and disasters can create a loan journey that is full of twists and turns. Non-performing loans are stressful for the borrower, complex and costly for servicers.
Regardless of the path, it's important that the loan doesn't fall into any cracks along the way. Gaps within your processes can create unnecessary anxiety on the borrower and additional expense to you. So the big question is, where are the holes and how do we fill the gaps in our servicing processes?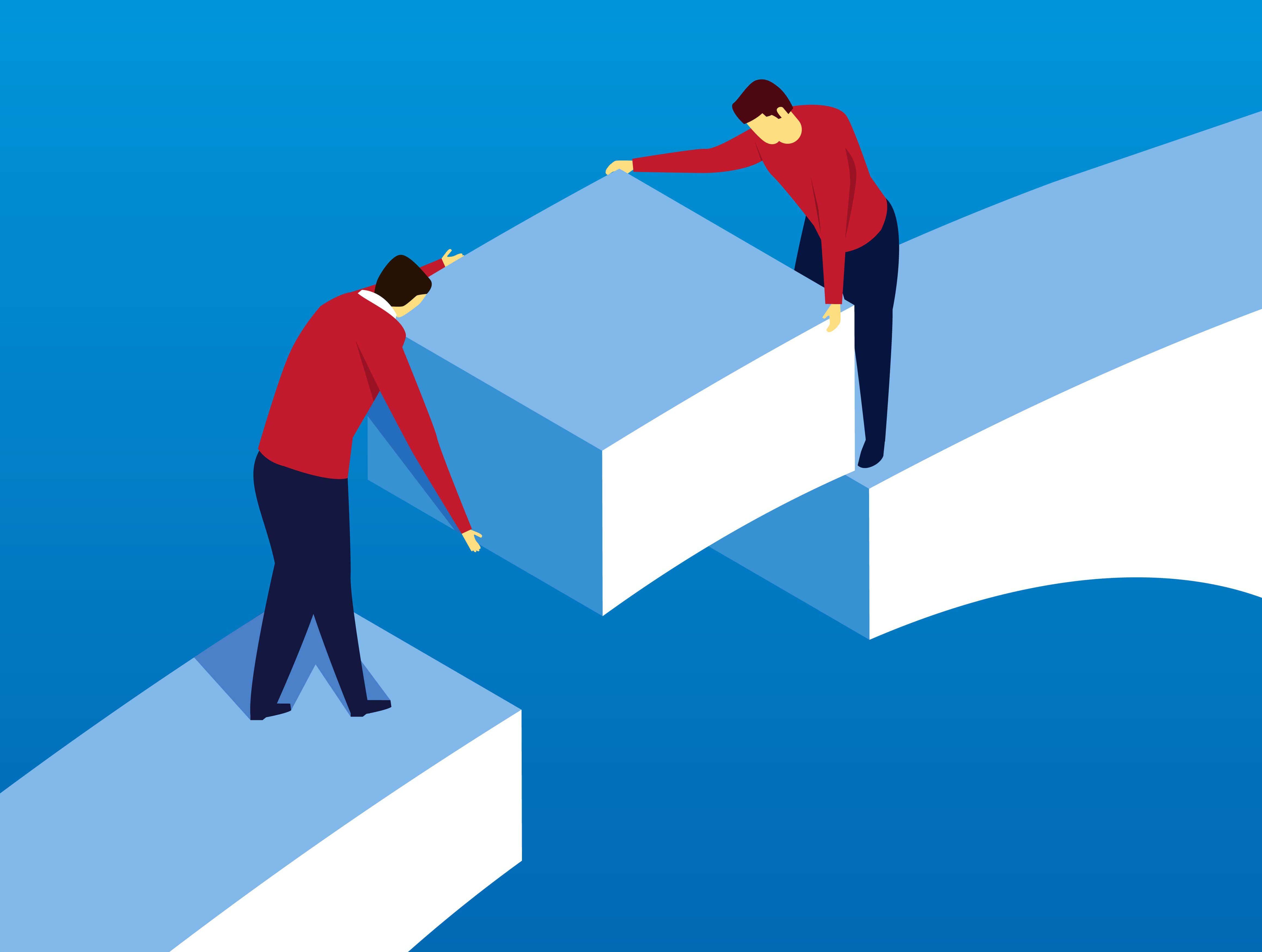 Originations and Transfers
This is where the journey begins for servicers. For many, the organization who originated the loan isn't the same as the organization who is servicing the loan. The transfer of the loan from one organization can be a bit tricky. They need to be handled with care.
It's important that loan information provided to servicers is timely and accurate. Automated workflow can help servicers decrease the risk of missed steps in the transfer process. With checkpoints when data is received, managing any exceptions as they are identified, and communication of the change to borrowers, workflow gives you visibility and control from the start. to minimize the operational, financial, and regulatory risks.
Customer Communications
Chances are the group that originated the loan is different from the one servicing the loan. Customers expect a good, quality experience with speed and transparency. Automated workflow provides organizations with the capability to provide their customers with the personalized interactions they want in real time, when they want it.
Communication and collaboration between servicers and borrowers is crucial to making things run smoothly and creating a positive customer experience. Workflow automation solutions provide a single place where all parties involved in the process can work together. Servicers can send automated notifications to borrowers for such things as welcome packages, new offerings, missing payments, missing documents, or loan modification options. Borrowers can upload missing information, view status updates, or ask questions and see the progress bar.
Process Efficiency
So how do servicers increase efficiencies while remaining compliant and competitive? Siloed processes, manual handoffs, and communication between departments, technologies and third parties create gaps in the day to day activities for servicing a loan. Bridging these gaps creates opportunities for ongoing efficiency gains that enable organizations to free up resources for more strategic or customer centric tasks.
Workflow improves the operational efficiency of an organization in 4 ways; standardization, repetition, automation, and collaboration. Standardization creates one way for everyone to complete the same task. Because it is done the same way each time, it is now a repeatable, auditable task that can automatically shift at the trigger of a business rule to manage costly exceptions. By automating a repeatable task, you eliminate the risk of human error in conducting the task.
Once the task is complete, the appropriate parties downstream are notified for the next step in the process. Workflow provides the smart technology needed to work faster and smarter. It guides the users with what to do today, what is overdue and what is due tomorrow all in one view. You have the organizational visibility to clearly see bottlenecks and gain comfort that your teams can proactively mitigate them.
Legacy Systems
Servicers can no longer rely on their servicing platforms alone to effectively and efficiently manage their business. To conduct the day-to-day operations of servicing loans, organizations need information from multiple systems, sometimes simultaneously. Communication between these systems is critical for success.
Workflow is designed to unite workforces in a single, collaborative platform. It is responsible for the orchestrating the pushing and pulling of data, documents, images and decisionable actions, passing the information needed from person to person, team to team, and system to system. Everyone has access to the information they need, when they need it. With workflow, you may find that it's possible to sunset some of your ancillary systems.
CLARIFIRE® Fills the Gaps
The future of Loss Mitigation servicing relies on speed, accuracy, and efficiency. Technology is instrumental in enabling servicers to work faster and smarter. CLARIFIRE is the technology to do just that! With automated workflow driven by intelligent business rules and configurable workout underwriting engine, CLARIFIRE provides servicers with a platform to optimize operations, minimize risk, and track compliance and filling all the gaps in between.
Read These Stories Next

Jane has applied her vast experience (over 25 years) operating process-driven businesses to successfully redefine client-focused service. Jane has worked with expert programmers to apply cutting-edge web-based technology to automate complex processes in industries such as Financial Services, Healthcare and enterprise workflow. Her vision confirms Clarifire's trajectory as a successful, scaling, Software-as-a-Service (SaaS) provider. A University of South Florida graduate, Jane has received many awards related to her entrepreneurial skills.
Like this article? Feel free to share this with a friend or colleague!