To say that our world was turned upside down in 2020 would be an understatement. However, as we arrive at the one-year anniversary since the enactment of the Coronavirus Aid, Relief, and Economic Security (CARES) Act, it is the perfect time to take stock of how far mortgage servicers have come as innovative industry participants. What lessons have we learned as we've pressed our organizations to the extremes of their potential? What business practices helped us push through unprecedented volume and velocity, and which impaired our momentum? How has pandemic disruption forever changed the servicing landscape and how we do business?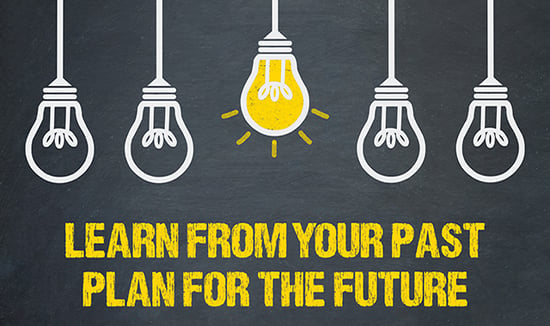 Pandemic Lessons Learned
What goes up must come down… and go back up. With mortgage delinquencies hitting new post Great Recession lows at the onset of 2020, mortgage servicing was subsequently faced with record high delinquencies. This extreme pace in change and volume forced our hand in determining whether or not we could keep up, we did. Through this versatility and the support of trusted vendor partners such as Clarifire, mortgage servicers have realized what is important when faced with extreme obstacles and duress. From these lessons learned, we know, at a minimum, servicers must fully embrace the following on an ongoing basis:
Modern Change Management – No matter what, stay abreast of regulatory and investor change, document changes, and maintain traceability. Do not let other priorities distract from implementation and adherence, especially when capable vendors can ensure effectiveness in this area.

Flexible & Innovative Automation – Make certain your business processes are automated, traceable, transparent, and easily modified. This involves sophisticated workflow and intelligent current decisioning capabilities that can be readily implemented with proven workflow and workout automation providers.

Meaningful Borrower Communication – Never lose sight of your borrowers' need for information, education, and the ability to rapidly obtain answers. This equates to easy accessibility and service 24/7. Ensuring borrower responsiveness standards are met and exceeded is critical when providing relief from potential or imminent default.
Driving Best Practices
Innovation and automation are real…. and really needed. Mortgage servicing has advanced well beyond the antiquated loan cycle manufacturing line. Operating during pandemic disruption has moved enhanced automation capabilities to the top of the list of servicing best practices. Providing 24/7 no-touch, self-serve access is a necessary commodity that should be embraced across your organization and can be significantly advanced with the right vendor partnership. Clarifire has been at the forefront of industry innovation in this area for a number of years, providing what you need:
No-touch loan modification through 24/7 borrower self-service.

No-touch approval for payment deferral in under 30 seconds.

No-touch bulk decisioning on backlogged forbearance requests.

No-touch bulk communication solicitations, thousands in a single day.

Adherence to current agency requirements, secured through rapid deployments, as well as product enhancements.
A New Business Paradigm
Is anybody there? Our servicing operations centers that once hummed with busy personnel became empty and cavernous overnight as nearly all work efforts became remote. With this paradigm shift to remote work, including onboarding, training, real-time operational processing, and more, this past year became a revolutionary catalyst for change.
At this juncture, it is crucial that we don't turn back and also don't lose momentum. Mortgage servicers have a real opportunity to embrace a new business paradigm that touches every aspect of their business, from personnel to processes to technical innovation.
Support remote personnel infrastructure – as personnel return to office environments, servicers should embrace the productivity that can be obtained through remote and/or hybrid work models.

Complete the implementation of dynamic and flexible business processes automation, while taking the complexities out of decisioning – significant strides have been made throughout our industry as brute force has forced the advancements of automation and deeper integrations with our service providers. Don't let this hard work fall by the wayside.

Ensure organizational systems are accessible 24/7 – through sophisticated and secure product delivery such as SaaS, your organization can enable access and change from any location or device.

So, as we sit at a crossroads in our business, amidst rumblings of foreclosure tsunamis and continued surges in delinquency, make certain you have not overlooked some of the opportunities that 2020 created.
Effectively Leverage Automated Workflow Technology
Have you evaluated and incorporated lessons learned? Is your organization fully leveraging automation from workflow to interactive decisioning to no-touch, self-serve capabilities? Are you ready to embrace the new business paradigm? At Clarifire, we are proud to have had the opportunity to effectively leverage our best-of-breed automated workflow application, alongside our unparalleled experience in default servicing innovation, to deliver the automation and intelligence our clients have needed to overcome pandemic disruption.
If you are still pondering your strategic approach for quelling chaos in your organization, it's time to connect with Clarifire. Find out how the CLARIFIRE® application can catapult your default servicing processes with proven workflow automation and workout decisioning underwriting that is readily changeable. More importantly, we can help you readily incorporate no-touch, self-serve, straight through bulk processing into your business, thereby significantly improving your operational capabilities, borrower engagement, and innovative prowess as we all prepare for the next stage of pandemic impact.
Realize the unique and tangible benefits that CLARIFIRE® offers to mortgage servicers….. And, clarify the chaos today by connecting with us at 866.222.3370 or visiting us at eClarifire.com.
Let us show you how to future-proof your organization with CLARIFIRE®.
Read these blogs and articles next

Jane has applied her vast experience (over 25 years) operating process-driven businesses to successfully redefine client-focused service. Jane has worked with expert programmers to apply cutting-edge web-based technology to automate complex processes in industries such as Financial Services, Healthcare and enterprise workflow. Her vision confirms Clarifire's trajectory as a successful, scaling, Software-as-a-Service (SaaS) provider. A University of South Florida graduate, Jane has received many awards related to her entrepreneurial skills.
Like this article? Feel free to share this with a friend or colleague!