With a vaccine in distribution and optimism for what's to come in 2021, we all need to have our eyes wide open as we continue to navigate the unparalleled circumstances of a pandemic. The first area to watch is definitely delinquency rates. With foreclosures under federal and state moratoriums, coupled with the absence of data on forbearances and other accommodations, mortgage delinquency is more than likely the truest indicator of mortgage payment trends available. Recent headlines and metrics on the state of pandemic delinquency can be misleading given a skewed data perspective, and they will remain this way until the protections offered under the Coronavirus Aid, Relief, and Economic (CARES) Act expire. Currently extended through the end of January, we may easily see these protection deadlines prolonged again.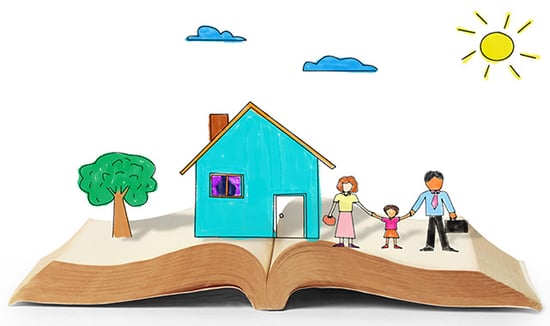 The Numbers Tell the Story
The delinquency rate for the fourth quarter of 2019 was 3.77 percent, "the lowest level since the current survey series began in 1979," according to the Mortgage Bankers Association corresponding National Delinquency Survey. – – What a difference a year makes! Showing a consistent overall decline since the May 2020 high of 7.3 percent for all stages of delinquency, this rate remains elevated at 6.1 percent as of October 2020. Other mortgage delinquency metrics have shown a similar yet inconsistent decline since the second quarter of last year. This does not evade the fact that mortgage delinquencies remain alarmingly high as of the end of November, with mortgages late by more than 30 days at 3.56 million loans, or 6.33 percent. As reported in National Mortgage News, this is still nearly twice the rate of 3.53 percent from a year ago. Seriously delinquent loans, late by 90 days or more, have also declined, but persist at 2.19 million loans, four times the 439,000 reported for the previous November. Given that this data is highly skewed, even if delinquencies hold steady with a moderate month-over-month reduction, the industry can almost guarantee the share of borrowers in need of default relief will continue to mimic what was experienced during the Great Recession.
What the Story Means
For mortgage servicers, this means more advance payments to investors, putting further pressure on margins that have been temporarily saved by offsetting refinance volume. The greatest impact will more than likely hit when relief provisions under the CARES Act end, creating a convergence of default scenarios as foreclosures return, elevated delinquencies continue, borrower access to workout programs becomes strained, and interest rates rise. With shifting workforce infrastructure and unpredictable regulatory change, preparing for "what's next" in your mortgage servicing operations may be a bit of shock if you look at hard statistics, but it does not have to be allusive.
Re-write the Ending
As you prepare for 2021, consider these things:
Are your processes where you want them to be and aligned with your strategic focus?

Is your organization nimble enough to navigate increasing volumes of delinquency, foreclosure, and post-forbearance workout?

Are you able to scale quickly and easily when needed?

Are you certain you have the capacity to engage and serve borrowers in need of relief?

Is your technology able to keep up with rapidly changing industry demands?



If you answered "no" to any of these questions, Clarifire is here to help! Clarifire can help you transcend these obstacles and prepare to meet unforeseen pandemic challenges head-on.
Start a New Chapter With Clarifire
Created and evolved during the Great Recession, CLARIFIRE® is a sophisticated automated workflow application that has revolutionized business process automation. CLARIFIRE® replaces traditional workflow and process automation with intelligent, transparent and flexible ways of doing business differently. These capabilities are specifically designed to meet the needs and expectations of today's mortgage servicer, as well as your borrowers, investors, and regulators. Built on a SaaS framework and powered by changeable business decisioning and workout eligibility engines, CLARIFIRE® provides automated relief in seconds. Presenting workout responsiveness 24/7, with readily accessible self-serve options, servicers are able to meet the evolving demands of an increasing population of distressed borrowers. To find out how to effectively manage pandemic volume, velocity, and chaos with a trusted industry partner, contact us directly at 866.222.3370 or visit us at eClarifire.com.
Future proof your organization and boldly navigate delinquency in 2021 with CLARIFIRE®. Truly BRIGHTER AUTOMATION®.

Jane has applied her vast experience (over 25 years) operating process-driven businesses to successfully redefine client-focused service. Jane has worked with expert programmers to apply cutting-edge web-based technology to automate complex processes in industries such as Financial Services, Healthcare and enterprise workflow. Her vision confirms Clarifire's trajectory as a successful, scaling, Software-as-a-Service (SaaS) provider. A University of South Florida graduate, Jane has received many awards related to her entrepreneurial skills.
Like this article? Feel free to share this with a friend or colleague!