Have your servicing operations become too comfortable with the monthly guideline extensions for foreclosure, forbearance, and/or deferment? Let's face it there are a lot of moving parts, with overlays from disaster relief guidance, the Coronavirus Aid, Relief, and Economic Security (CARES) Act, and the Fair Credit Reporting Act (FCRA), as well as state, local, and investor requirements. Amidst extended moratoriums, Lender Letters, Bulletins, FAQs, and other guidance, there are varied areas of rolling and evolving requirements, including some obvious and some not so obvious guidelines such as: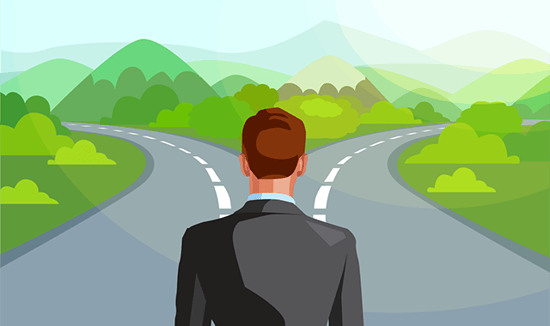 No initiation or movement on foreclosure processes, judgements, orders of sale, or other such motion.

Consideration that a loan is current under COVID-19 flexibilities and the impact on borrowers requesting to terminate mortgage insurance (MI) coverage on a conventional loan.

Consideration that a loan is current under COVID-19 flexibilities and how this impacts disbursement of insurance proceeds.

HAMP "pay for performance" incentives, which remain in place through COVID-19 forbearance and/or payment deferral.

Property inspection flexibilities under COVID-19.

Delinquency status and credit bureau reporting requirements.

Options for borrowers re-impacted by COVID-19, including reinstatement, repayment, deferral, modification, and refinance.

Post forbearance borrower evaluation:

Reason for delinquency, temporary or permanent?

Ability to repay?

Workout option education.

Borrower commitment to resolve delinquency.

Quality right party contact (QRPC) guidelines for forbearance under the CARES Act.
Are your processes QRPC adherent?
This requirement has proven to be a particularly challenging one. Quality right party contact is the government-sponsored enterprises (GSEs) uniform standard for communicating with borrowers facing delinquency, including those impacted by COVID-19. This encompasses the what, when, and how servicers communicate with their distressed borrowers and literally touches the execution of every regulation, requirement, and guideline that your operations team is tasked with. Ensuring that your systems and personnel are knowledgeable of QRPC requirements, connect with and/or communicate with borrowers in line with these requirements, as well as track actions in this area is no small feat. Meeting this challenge requires precise data, delivery, and event tracking capabilities that are flexible and transparent.
Can you quickly execute on eligibility and workout options?
Whether newly delinquent, re-impacted pandemic borrowers or those coming out of forbearance, your distressed borrowers need to know what their options are, and yes, these are changing as well. To further complicate eligibility determination, program alignment, and workout execution, many programs have parallel implications. For example, the mortgage may have been in pre-foreclosure. Now it's in forbearance, and the property just experienced weather damage; or there is a layering of relief alternatives provided under the CARES Act, the investor, and the property state. Systems need capabilities to leverage all available data and decision against numerous criteria when determining eligibility and workout scenarios.
Are you caught up on changing regulations and guidance?
Even with internal operational confidence, servicers need to continue to be nimble in the area of regulatory change. If we've learned anything, it is that industry obstacles are entirely unpredictable and servicing operations need to be fluid as regulation ebbs and flows to meet these challenges. It's important to ensure your system capabilities are what you need for the next phase of pandemic regulation, continued unemployment relief alternatives, the possibility of inflation, or any other significant shift in the industry that precipitates regulatory change.
If you consider that we are sitting in the eye of the storm, or on the verge of exiting the pandemic, or somewhere between here and there, your organization needs to be exceedingly nimble and prepared for yet another change in direction. The question becomes, which direction does your servicing organization choose next?
CLARIFIRE® takes you in the right direction
As the chaos continues, it is crucial that servicers clarify processes with the premier process automation application, CLARIFIRE®. Not only does your organization benefit from superior technology but proven, trusted capabilities that exceed industry expectations. This makes the direction you choose to go in easier, quicker, and feasible.
It is vital that your servicing operational processes and systems are capable of effectively migrating impacted borrowers into existing loss mitigation programs, as well as the next phase of alternatives. These systems need to properly qualify, document, code, and report on loss mitigation activities that are best executed with bulk processing and sophisticated automated workflow. Whether working to meet QRPC requirements, maintaining CARES Act compliance, or combing through layered relief and workout program guidance, ensuring your organization has the capabilities necessary to navigate pandemic change necessitates the right relationship with trusted partners like Clarifire. We have extensive experience in helping mortgage servicers rise above industry volatility and velocity. Providing innovative technology that predates the financial crisis, includes proven competencies in support of natural disaster relief, and now exemplifies pivotal partnership capabilities in navigating the pandemic, CLARIFIRE® is the clear choice for outpacing the next phase of COVID-19 impact. Contact us today at 866.222.3370 or visit us at eClarifire.com to find out how your servicing entity can rise above the chaos.
Let us show you how to future-proof your organization with CLARIFIRE®.
Read these blogs and articles next

Jane has applied her vast experience (over 25 years) operating process-driven businesses to successfully redefine client-focused service. Jane has worked with expert programmers to apply cutting-edge web-based technology to automate complex processes in industries such as Financial Services, Healthcare and enterprise workflow. Her vision confirms Clarifire's trajectory as a successful, scaling, Software-as-a-Service (SaaS) provider. A University of South Florida graduate, Jane has received many awards related to her entrepreneurial skills.
Like this article? Feel free to share this with a friend or colleague!