Today's customers demand far more than an automated process from their mortgage bank or servicer. As servicers strive to improve overall efficiency through technology, many servicers may find themselves further behind the competition then they anticipated. With targets set on process automation, data accessibility, artificial intelligence, and cybersecurity, efforts to innovate often fail to address the entire scope of digital, real time borrower engagement. One of the most important areas of engagement, mobile access, is evolving at an exponential rate, especially with the developing deployment of 5G. So, if mobile access has fallen to the bottom of your technology strategy, you may need to rethink your approach.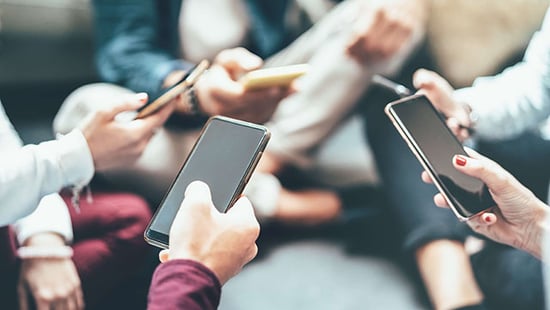 Accessing Automated Processes
Process automation is rapidly transforming back offices, as proactive, sophisticated lenders and servicers understand that static hard-coded legacy systems and spreadsheets belong in the past. Modern approaches to data utilization, including complex processing, advanced decisioning and AI, delivered across systems through workflow automation, is the key to successful modernization efforts. The customer has to be at the heart of it all, starting with a borrower portal that facilitates and automates bi-directional communications in intuitive, easy to navigate screens, that are automatically launching workflow and increasing response times, as well as straight through processing results. This strategy complements and extends the capabilities of digital banking apps that enable fast access to loan servicing account information. The automation of customer requests that relate to their mortgage products is a ripe opportunity for the industry to increase engagement and retention with a mobile workflow automation approach.
For servicers that are not already on the mobile access path, it's essential to understand that this level of technical prowess is not cost prohibitive and is available now. Additionally, from an internal perspective, your back office operations gain the capacity to support varied and complex processes as they're executed through the portal. With workflow automation, there is minimal intervention, greater visibility, and increased efficiencies for your satisfied borrowers.
Third-Party Collaboration
Sharing and leveraging data from all parties enhances everyone's processes and communications, improving borrower access to information, as well as the overall digital customer experience. This inclusive approach to conducting business is the modern interpretation of customer relationship management, supporting 24/7 access to participant activities, alerts, and messaging in a transparent, auditable environment. Borrowers and third parties alike can securely retrieve, share, and manage all types of processes in the digital servicing lifecycle that extends throughout your organization. Not to mention improvement to the borrower experience is significantly and positively impacted by the ability to leverage multiple party data through a single portal, allowing your back office operations to work in a manner that is both efficient and progressive.
CLARIFIRE COMMUNITY®
The value of mobile access is undeniable, and yet the industry continues to focus on originations, leaving servicing for a future project. CLARIFIRE COMMUNITY can make automation and mobility a reality for any size bank servicer. CLARIFIRE COMMUNITY creates a single point of contact for your borrowers to set up personal preferences, submit requests, follow the progress of inquiries in real-time, download and complete or eSign documents, and much more, using their handheld devices. Extending beyond borrower satisfaction, CLARIFIRE COMMUNITY facilitates collaboration between all participants that is bidirectional, traceable, dynamic, and secure. Powered by the innovative CLARIFIRE® automated workflow application, borrowers, third-parties, and your back office operations can cohesively, dynamically, access information at any time from any location or device.
Drive your business to the next level with CLARIFIRE® and CLARIFIRE COMMUNITY®. Find out how easy it is to keep all parties in the process invested, accountable, and engaged from beginning to end by visiting us at eClarifire.com or contact us directly at 866.222.3370. The Clarifire team welcomes the opportunity to meet you at MBA's Servicing Solutions conference in Orlando.
Let us show you how to future-proof your organization with CLARIFIRE.
If you liked this blog, read these next:

Jane has applied her vast experience (over 25 years) operating process-driven businesses to successfully redefine client-focused service. Jane has worked with expert programmers to apply cutting-edge web-based technology to automate complex processes in industries such as Financial Services, Healthcare and enterprise workflow. Her vision confirms Clarifire's trajectory as a successful, scaling, Software-as-a-Service (SaaS) provider. A University of South Florida graduate, Jane has received many awards related to her entrepreneurial skills.
Like this article? Feel free to share this with a friend or colleague!