If you didn't previously see the Federal Housing Administration's (FHA) solicitation for feedback on handbook updates, the deadline for review has been extended to December 27, 2021. Notably, FHA is updating Appendix 8.0 – FHA Defect Taxonomy for Servicing Loan Reviews. The purpose of these updates is to create solid defect taxonomy classifications, that support FHA's loss mitigation efforts to assist borrowers who are struggling to make payments. Secondarily, the FHA hopes to create mortgagee transparency into FHA servicing loan reviews, particularly in terms of accountability and loan-level compliance.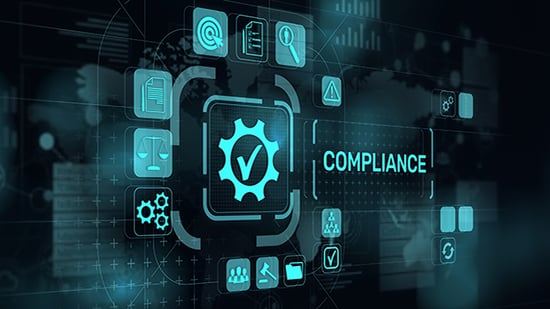 Summary of the Details
The draft update is posted for your feedback on FHA's Office of Single Family Housing "Drafting Table". In short, the changes encompass the following:
CORE CONCEPTS, A) Defect Areas – Servicing loan reviews are broken down into six new defect areas that are tied to FHA servicing requirements and insurability.
REMEDIES – A combination of remedies and/or loan-level actions can be used as an alternative to the Mortgagee Review Board (MRB) in efforts to resolve Tier 1 and Tier 2 findings.
REMEDIES, A) Mitigating Documentation – Additional documentation can be submitted in the Loan Review System (LRS) to mitigate findings in any defect area and/or to complete requested corrective actions.
REMEDIES, B) Financial Remediation – Mortgagees can financially remediate findings by submitting documentation verifying that the requested action/amount stated has been addressed, to include: Borrower Refund, Principal Reduction, Account Adjustment, and/or Remittance.
REMEDIES, C) Indemnification – Mortgagees can electronically sign indemnification agreements in the LRS.
SERVICING LOAN REVIEW – Table of six new Defect Areas, including related Housing and Urban Development (HUD) Policy References, descriptions of Unacceptable and Deficient Severity Tier findings, and corresponding Remedies for Unacceptable findings.

New Defect Areas

Servicer Operations
Account Administration
Delinquent and Default Servicing
Loss Mitigation Processing
Home Retention
Home Disposition

What constitutes transparency?
All transparency aside… the more you know, the more you need to be prepared. As you gain clarity specific to what FHA is looking for as a part of their servicing loan review process, rest assured that you will be expected to meet their specifications in a clear and concise manner, aka be entirely transparent as well. This can prove to be challenging for an industry whose roots are founded in paper documentation, and lots of it.
Distilling your servicing activities into required data fields can be error prone and leave gaps in providing a clear and total picture of what's transpiring on a loan. As data standards continue to be defined and defect taxonomies are expanded, both to facilitate digitization, it is vitally important that your operational actions are appropriately mapped and tagged with KPIs throughout your organization. Servicing entities need to further recognize and update those processes that are not precisely mapped. If certain actions remain unmapped, then the full, transparent picture of a loan will be lost.

Does your data reflect your efforts to be compliant?
Although smartly mapped and tagged, data creates efficiency and consistency, how do you make certain your data creates an accurate and transparent representation of your efforts to be compliant with a new defect taxonomy? The aggregation of like metrics along with the categorization of data is part of the imperative. Meeting agency and investor requirements in terms of data does not equal full compliance. Industry digitization creates conformity, but it also comes with heightened scrutiny. Therefore, your efforts to create a supporting infrastructure that ensures process automation, automated decisioning, and KPI metrics are harmonized, become equally important. Simultaneously processing information derived from multiple sources, from third parties to borrower documentation, becomes a bit of an artform as you develop overarching compliance, visibility, quality, and consistency across your organization.
The call to action!
FHA really does want your feedback. The goal is to garner industry feedback so data standardization, including taxonomy structures, doesn't overlook key components of the related activities. More importantly, the call to action is to make certain you can ingest and operationalize these changes promptly and thoroughly, as well as produce the appropriate data results and metrics to meet current industry demands. It's a good idea to start now!
Rising to the occasion, on the heels of historic delinquency and forbearance amidst record volume, is certain to keep mortgage servicers on their toes. However, it is readily achievable with a clear focus on digitizing your operation with proven workflow automation. Modern automation needs to be capable of incorporating data into smart and intuitive logic in a nimble workflow process ecosystem. This approach must also support your efforts to identify, tag, and map the underlying operational processes into an intelligent data interactive, interconnected digital format.
CLARIFIRE® is uniquely designed to meet this need precisely. Offering mortgage servicers a proven, easy to implement means to modernize your servicing operations and meet the challenge for transparency, compliance, and digitization. CLARIFIRE adds complex, easy to use, workflow automation that powers smart data-driven processes and is designed to manage today's agency and investor expectations. If you're ready to meet digitization head-on, then reach out to us directly at 866.222.3370 or visit us at eClarifire.com.
Let us show you how to future-proof your organization with CLARIFIRE®.
Read these blogs and articles next

Jane has applied her vast experience (over 25 years) operating process-driven businesses to successfully redefine client-focused service. Jane has worked with expert programmers to apply cutting-edge web-based technology to automate complex processes in industries such as Financial Services, Healthcare and enterprise workflow. Her vision confirms Clarifire's trajectory as a successful, scaling, Software-as-a-Service (SaaS) provider. A University of South Florida graduate, Jane has received many awards related to her entrepreneurial skills.
Like this article? Feel free to share this with a friend or colleague!