Bank of America recently released the 2019 Fall Homebuyer Insights Report, which finds that homeowners value not only the financial equity that comes with homeownership but also the social and emotional benefits. Conveying several aspects of well-being that have been expanded with homeownership, including hobbies, interests, and family dynamics, information gathered from new homebuyers acknowledged that owning a home is considered an important element of one's lifestyle. Affirmation of positive homeownership sentiments indicates that borrowers have moved beyond the financial crisis attitude whereby abandoning one's home was considered an acceptable response to default.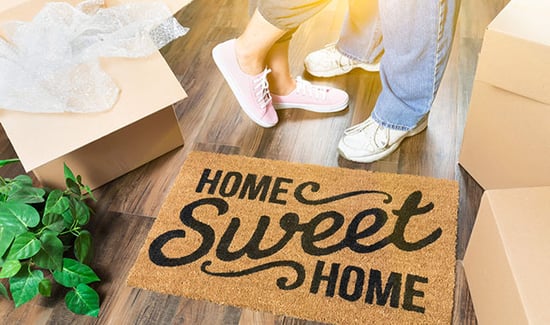 Report Findings
Spanning multiple generations of the US adult population, the report represents more than 2,000 responses from people who currently own a home or plan to purchase a home in the near future. Although respondents were nearly split, more identified with the emotional value of their home over financial value; 58% said a home was "a place where you make memories," whereas 42% saw their home as a financial investment. Still, nearly 90% said owning a home would allow them to build lifelong memories with loved ones, and roughly 70% found themselves more emotionally attached to their home than they originally anticipated.
When asked if becoming a homeowner had made them a better person, 79% of respondents answered 'yes.' Other noteworthy findings from the report include the improved lifestyle associated with homeownership. For example, 76% of homeowners reported having pursued new hobbies since purchasing their home, including landscaping, gardening, cooking, baking, grilling, interior decoration, and remodeling. Homeowners also described promising social benefits and stronger family ties that they associated with homeownership. Approximately 47% of respondents said homeownership gave their family a greater sense of pride, and 49% said they were able to entertain family and friends more frequently.
Of those surveyed, most individuals found it hard to imagine returning to renting after owning a house. Nearly 70% said it would be difficult to move under any circumstances, because of the memories they had made in their current home. More than 90% of respondents said homeownership made them happier than renting, and 83% added that they could not envision going back to a rental scenario.
What Findings Mean for Servicers
These findings should resonate with mortgage servicers as a reminder of the importance of supporting homeowners facing financial distress or potential default, in particular when related to disasters. Whether it's their first delinquency or a disaster recovery scenario, these distressed homeowners are confronted with emotional anguish coupled with anticipated financial hardship. As a result, customer centricity becomes a critical component of the loss mitigation process. It creates an opportunity for servicers to improve borrower retention with customer-centric approaches and options that will be remembered by borrowers throughout the servicing experience. This is particularly true as servicers instill trust with their borrowers by being informed, attentive, and follows through on required activities.
Bridge the Gap with CLARIFIRE®
Providing a positive customer experience during loss mitigation is an art best supported with a proven workflow application. Bringing intelligent automation to shifting processes, programs, and requirements, workflow establishes the standardized framework needed to bridge industry compliance and borrower well-being. Clarifire's team of process automation experts, coupled with the CLARIFIRE application and workout underwriting engine, is experienced in delivering workflow that supports all of these elements of successful loss mitigation AND customer service. Offering a full spectrum of workout alternatives, proven workflows, as well as a robust business rules engine, CLARIFIRE® makes digital servicing easy. More importantly, it reduces overhead costs, maximizes resource utilization, and drives customer retention and loyalty, plus allows you to effectively navigate today's servicing challenges. From evolving customer sentiments to ongoing regulatory impact, Clarifire is a trusted partner versed in implementing what you need.
For more information on how to successfully migrate today's homeowner through loss mitigation, visit eClarifire.com or contact us directly at 866.222.3370.
Let us show you how to future-proof your organization.
If you liked this blog, read these next:

Jane has applied her vast experience (over 25 years) operating process-driven businesses to successfully redefine client-focused service. Jane has worked with expert programmers to apply cutting-edge web-based technology to automate complex processes in industries such as Financial Services, Healthcare and enterprise workflow. Her vision confirms Clarifire's trajectory as a successful, scaling, Software-as-a-Service (SaaS) provider. A University of South Florida graduate, Jane has received many awards related to her entrepreneurial skills.
Like this article? Feel free to share this with a friend or colleague!