The past decade has been a challenging one for mortgage servicers, with countless time and resources spent on high volumes of delinquencies, rigorous loss mitigation standards, and growing investor requirements. Looking ahead to the next ten years, stakeholders are asking if the old servicing model still makes sense for a transformed industry.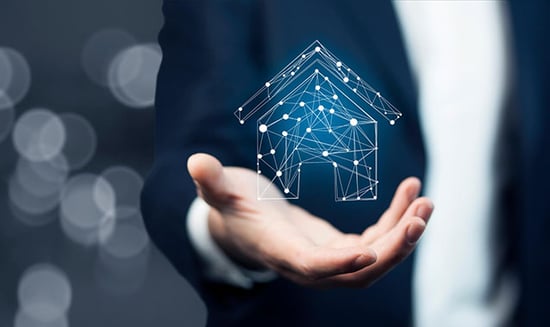 Reforming the Servicing Compensation Model
The Urban Institute's Mortgage Servicing Collaborative recently published a white paper exploring three options for reforming the servicing compensation model. The Urban Institute says the industry is divided on the need to change the current structure "to better align servicing costs and revenues … in a manner that will improve outcomes for servicers and consumers." Others assert that the current model, "coupled with post-crisis reforms … can promote an efficient servicing market with minimal risk of disruption."
Servicer responsibilities have evolved dramatically since the pre-financial crisis era, when their activities consisted largely of statement production, payment processing, escrow administration, and investor remittance. Default servicing encompassed collections, bankruptcy, and foreclosure. With relatively infrequent delinquency volume, servicers only needed to maintain "a limited operational infrastructure for loss mitigation," the Urban Institute explains.
That pace of servicing, however, has obviously changed. "The skyrocketing number of distressed borrowers in need of assistance required servicers to invest in and rapidly expand their operations," the white paper says. At the same time, government agencies, including the Consumer Financial Protection Bureau (CFPB), Department of Housing and Urban Development (HUD), Department of Veterans Affairs (VA), Fannie Mae, and Freddie Mac, have introduced dozens of new loss mitigation programs and new regulations, while increasing supervisory scrutiny of the industry.
To get the discussion started on the potential future of servicing, the Urban Institute considers three options moving forward.
1. The status quo
Industry stakeholders in favor of maintaining the status quo with a few changes that would reduce nonperforming loan costs. "Today's servicing market is also much improved than the one we had going into the last recession given the reforms made since," says the Urban Institute.
2. A fee-for-service model for nonperforming loans
Under a fee-for-service model, most servicing operations would remain the same, including the management of performing loans and loss mitigation. Compensation would be changed, however, to ensure sustained revenue for performing and nonperforming loans. The Urban Institute says, "Instead of receiving the full 25 basis point fee for performing and effectively nothing for nonperforming loans, servicers would retain less than 25 basis points while the loan is current."
3. A central default utility for nonperforming loans
Other stakeholders would support the development of a default servicing utility. This more significant change calls for altering servicer operations and compensation. The Urban Institute explains, "Servicers would continue to service performing loans as they do today but would outsource the loss mitigation function to a central default utility once a loan becomes 60 days delinquent. The utility would have a specialized, mission-like focus on curing delinquencies and would be financed in a manner similar to the fee-for-service model—that is, using a portion of the servicing fee."
Any path forward should take into consideration the enormous investments servicers have already made to get up to speed with new requirements. While the servicing industry remains challenging, partnerships with technology providers have helped servicers make real strides in cost and operational risk management.
The current financial environment offers a unique combination of stability in the economy, housing market, and regulatory landscape. If the servicing model needs to be updated before the next unexpected crisis, now is certainly the time to do it.
Preparing for the Next Chapter
The servicing industry has exhibited its resiliency in the post-financial crisis era and has risen to the occasion in terms of innovation and adaptation. However, this next phase in mortgage servicing could present new challenges as the likelihood of continuing status quo appears questionable. To best prepare for a new chapter, the utilization of a proven workflow application is one of the best ways to ensure readiness and operational capacity, as well as bridge systemic gaps that occur in processes and infrastructure. CLARIFIRE® offers servicers a sophisticated automated workflow application with a library of proven processes and industry specific features that streamline the integration of existing and new requirements. With over a decade of experience working in partnership with servicers, the Clarifire team is positioned to assist your organization as you prepare for change in servicing compensation design and underlying structural alternatives. Call Clarifire today to unlock opportunity within your organization. Visit us at eClarifire.com, or contact us directly at 866.222.3370.
Let us show you workflow done right with CLARIFIRE.
If you liked this blog, read these next:

Jane has applied her vast experience (over 25 years) operating process-driven businesses to successfully redefine client-focused service. Jane has worked with expert programmers to apply cutting-edge web-based technology to automate complex processes in industries such as Financial Services, Healthcare and enterprise workflow. Her vision confirms Clarifire's trajectory as a successful, scaling, Software-as-a-Service (SaaS) provider. A University of South Florida graduate, Jane has received many awards related to her entrepreneurial skills.
Like this article? Feel free to share this with a friend or colleague!