The mortgage industry's latest buzz word is "digital mortgage", a novel term for the ongoing pursuit to remove paper from the process. However, this endeavor encompasses mobile apps, eClosings, data integration, blockchain, and other areas that are all aligned with mortgage origination. Once a mortgage loan is closed, the data is passed onto the servicer, where it is far from digitized. Often times the data is uploaded into one or more spreadsheets and the various departments are then reliant upon accessing information from this format. In this obsolete approach to business, simply applying origination focused tactics to loan servicing won't tackle the challenges needed to improve processes and the customer experience. Here's where "workflow" enters the mix. Yes, another often heard industry term, but what really constitutes workflow? Is it just more process mapping? What is the real value and what are you missing out on?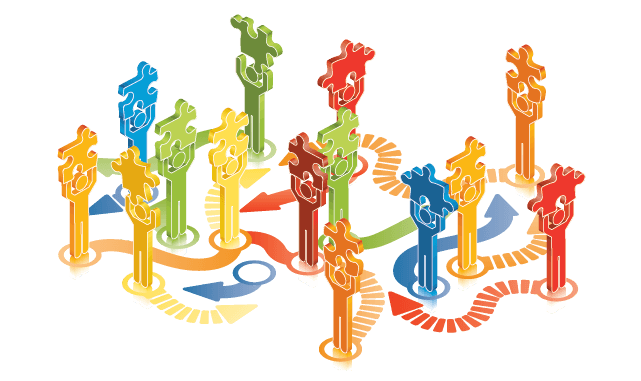 Workflow is More Than Tasks
Many people view workflow as basic tasks or process automation, such as bucketing loans based on simple selection criteria, or categorizing loan documents based on checklists. This type of automation is antiquated and unreliable, requiring human intervention along the way. Whether it's exception processing or the need to check behind automated processes to ensure appropriate actions were assigned and/or completed, these scenarios do not represent a complete solution. There is no assigned action, no tie to corresponding communications or processes, typically no exception processing, and definitely no correlation to the customer.
The workflow of today can help create an automated bridge between origination and servicing, including not just the elimination of paper but by helping resolve data storage, security and PII concerns. By using intelligent rules to connect process gaps that lie between manual or automated processes, point solutions, and systems, sophisticated workflow can extract data from single or multiple sources and evoke decisioning based on these rules. The innovation achieved through workflow can also help align the digital mortgage experience from the front-end of the business with processes completed in the loan servicing arena.
Servicing has historically been the last frontier in terms of technology. However, regulatory scrutiny in this area has not gone away and loan servicers in particular struggle to automate processes, integrate solutions and implement new systems. With margins continuing to decrease, it becomes more important for servicers to update systems and solutions in an effort to reduce the excessive cost of doing business, while also ensuring consistency, compliance, and quality control. Evolving the servicing technical infrastructure can be significantly enhanced by incorporating a workflow solution into your strategy for working differently.
Workflow Transforms Your Organization
Modernizing Operational Processes – Using rule-based decisions to automate overlapping, unclear, and complex processes, enables users to access data from multiple systems, decision workouts, generate responses, and track related activities and events complete with automated notifications.
Standardizing Data – By defining each step and the subsequent decisions that are made in the process, workflow standardizes corresponding activities, which minimizes errors while increasing quality, creates consistent responses, and reduces the need for knowledge transfer as your organization grows.
Data Powers Workflow – Process automation and workout flow decisioning are powered by your data from single or multiple systems, documents, images, notes, and other sources as available. This data continuously drives the process forward based on financial and business rules that automate actions and manage exceptions.
Increasing Efficiencies – Automating processes through workflow will reduce operational costs, eliminate redundancy, minimize errors, and free up resources.
Operational Transparency – Information sharing and collaboration is achieved throughout the organization, using the workflow application to display multiple views, including the ability to drill down for additional detail.
Driving Compliance – Gain control over regulatory input, data and reporting across your organization through workflow, which creates a natural intersection of regulation, business, and technology, facilitating governance and control.
Gaining Accountability – Maximize efficiency and accountability with a complete audit trail of workflow activities tied to processes, loans, and events.
Click Here to Download Our Infographic!
CLARIFIRE® is Workflow
Move your servicing organization in the same direction as digital mortgages by investing in your future NOW…. rising interest rates have been minimal, market inventory, although volatile, has not reached a point of apprehension, and regulatory impact should be fairly complacent as we approach 2020 elections. This creates the perfectly timed opportunity to invest in innovation with a proven workflow partner such as Clarifire.
We have been adding value for loan servicers for over a decade through CLARIFIRE®, a web-based, software-as-a-service solution that includes sophisticated workflow automation, a complete work out rules engine, access to obscure data, automated document review, and more. As a competitive mortgage servicer in today's financial market, it's important to ensure you have a process and customer centric organization that is committed to maximizing efficiencies, accountability, profitability, and most importantly the customer experience. Find out more by visiting us at eClarifire.com, or contact us directly at 866-222-3370.
If you liked this blog, read these next:

Jane has applied her vast experience (over 25 years) operating process-driven businesses to successfully redefine client-focused service. Jane has worked with expert programmers to apply cutting-edge web-based technology to automate complex processes in industries such as Financial Services, Healthcare and enterprise workflow. Her vision confirms Clarifire's trajectory as a successful, scaling, Software-as-a-Service (SaaS) provider. A University of South Florida graduate, Jane has received many awards related to her entrepreneurial skills.
Like this article? Feel free to share this with a friend or colleague!