Most servicers' portfolios include a mix of mortgage programs, reflecting a diverse origination market. Last year, the government-sponsored enterprises, Fannie Mae and Freddie Mac, represented the largest sector having purchased roughly 40 to 50 percent of new originations. The Federal Housing Administration (FHA) and Department of Veterans Affairs (VA) are responsible for a little less than a quarter of the market, with private securitizations accounting for a small 2 percent of new originations, Small Business Administration (SBA), U.S. Department of Agriculture (USDA) and portfolio loans withstanding.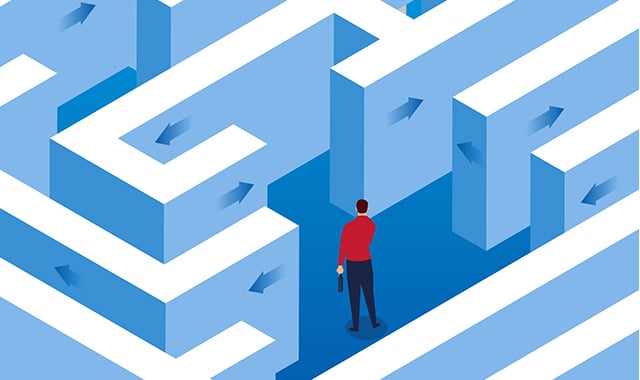 Differing Requirements
This dispersion of serviced loans often brings a unique mix of investor and guarantor guidelines. Servicing operations typically segregate programs, at a minimum by conventional (GSEs) and government (FHA, VA, USDA) loans. Despite the separation, in areas of frequent or recent policy change, such as disaster relief, the challenge of keeping track of overlapping timelines, moratoriums, loss mitigation waterfalls, fee restrictions, and credit reporting can become daunting.
Most investors and guarantors require an initial moratorium on foreclosure activities immediately following a disaster. This timeline sometimes varies from party-to-party and is often subject to change. At the same time, after a disaster strikes, the clock starts ticking for servicers to identify impacted loans, fulfill hazard insurance claims, and evaluate borrower financial status as applicable. Not to mention that during this time servicers are responsible for halting or delaying certain fees and credit reporting.
Introduction of Disaster Mods
In addition to existing disaster loss mitigation waterfalls and the myriad of underlying activities, nearly every agency and investor has introduced a disaster-specific modification program in the past two years. Although some of the programs are similar, they include their own distinct requirements. Fannie Mae and Freddie Mac outline their programs in detail, but do not line up in modification terms, trial periods or even waterfall. Both do offer a 90-day suspension of foreclosure following a disaster event. During this time, borrowers are offered forbearance, and servicers are mandated to work closely with borrowers to cure default.
Disaster relief for government loans is also nuanced and often more complex as the various programs differ significantly. FHA has unique occupancy and arrearage requirements, as well as eligibility that is specific to the waterfall. The VA allows servicers to modify corresponding mortgages without a complete application and waives the usual three-month trial payment period.
Even smaller agencies, including the USDA and SBA, have varied technical disaster relief requirements. Servicers of USDA loans must evaluate their borrowers for forbearance options, term extensions and Mortgage Recovery Advances (MRA). The SBA has its own Disaster Loan Program, as well as business physical disaster loans, Economic Injury Disaster (EIDL) and home disaster loans.
There are a multitude of default alternatives available for servicers to assist disaster-stricken borrowers on most loan types. However, in those instances where the impacted borrower doesn't have a government-backed (including GSEs) loan, the servicer is often tasked with mapping out relief from foreclosure with minimal or incomplete direction from the private investor. Under these scenarios, servicers are forced to establish yet another path of activities and requirements that deviate from one another.
As servicers continue to face a mounting number of natural disaster events in terms of frequency and severity, operations, escrow administration, and loss mitigation teams are often overwhelmed. Non-disaster delinquencies have steadily decreased leaving servicers no choice but to redeploy personnel that handle defaults, only to pull them back when disaster relief is needed. Juggling personnel creates inconsistency and often goes hand-in-hand with manual process use. Ensuring staff are educated on the multitude of disaster modification programs creates additional risk, especially as each investor adds new requirements with greater regularity. Navigating this maze adds cost, complexity, and layered risk, with only one real solution, automated workflow.
CLARIFIRE® Eases the Challenge
Whether it's managing disaster relief or achieving operational excellence, a sophisticated workflow platform, such as CLARIFIRE® can make an immediate difference. Coupled with a robust workout rules engine, CLARIFIRE is designed to migrate your efforts away from manual workarounds, one-off processes, and systematized single processes to supporting automated processes across your organization. As servicers prepare for ongoing disaster relief amidst a fluctuating regulatory environment, CLARIFIRE will allow you to organize the various aspects of disaster relief products and requirements, as well as borrower communications and related activities. Find out how to improve your organization's ability to handle ongoing disaster relief and recovery by visiting eClarifire.com, or contact us directly at 866.222.3370.
If you liked this blog, read these next:

Jane has applied her vast experience (over 25 years) operating process-driven businesses to successfully redefine client-focused service. Jane has worked with expert programmers to apply cutting-edge web-based technology to automate complex processes in industries such as Financial Services, Healthcare and enterprise workflow. Her vision confirms Clarifire's trajectory as a successful, scaling, Software-as-a-Service (SaaS) provider. A University of South Florida graduate, Jane has received many awards related to her entrepreneurial skills.
Like this article? Feel free to share this with a friend or colleague!