It appears that the Federal Housing Administration (FHA) will finally get the technology modernization it deserves. This year Congress approved $20 million in funding for FHA's technology infrastructure, coinciding with several initiatives to retool systems that are decades old. This funding acknowledgment will support significantly enhanced technological capabilities that will benefit the industry as a whole, as well as individual lenders and servicers.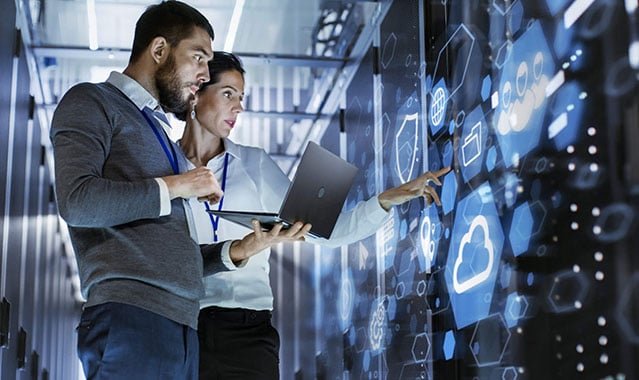 FHA's New Platform
FHA Commissioner Brian Montgomery, speaking before the Mortgage Bankers Association Secondary Market Conference, as well as the recent Ginnie Mae Summit, discussed the development of FHA's new platform, which will provide a single portal for conducting business with FHA. The technology platform, scheduled for release in 2020, will be designed to enable electronic loan submission and document management, along with improved transmission and processing speeds.
"Clarity and transparency will streamline processes. Make it logical, easy to read, understandable and remove duplicative information," Montgomery said of the new changes underway. The Commissioner also expressed a desire to proactively move the agency forward, saying, "Let's get to a point where the federal government looks at the FHA as a profit center instead of an area of concern."
Although many lenders and investors have invested in technology to streamline processes and improve the customer experience, crucial government players, such as Ginnie Mae and FHA, have often lagged behind. Both agencies now have large-scale initiatives in the works for 2020, promising to better serve industry partners.
Gisel Roget, FHA Deputy Assistant Secretary for Single-Family Housing, said at the industry conference, "We want to get digital. We want to get away from the thousands of case binders full of paper." She added, ­"We're using mainframes — systems that have existed longer than some of us have been alive … there are millions of dollars spent on record management every year."
Impacts of Modernization
FHA has requested an additional $60 million from Congress to fund its full technology vision. Even the initial efforts, though, will add value for FHA lenders and servicers. At the same time, embracing agency modernization will necessitate work on the part of industry players to ensure smooth implementation and seamless process transitions between agency and lender/servicer systems. Servicers in particular, although moving more swiftly in their efforts to embrace innovative technology, are still bound by systems with limited flexibility in terms of product, process, and data parameters. Albeit a step beyond mainframes, these limitations may impede modernization.
Workflow Will Ease the Transition
Meeting the foreseeable technology modernization challenges in 2020 is best resolved by implementing flexible automated workflow today. Workflow adds controls and visibility into the nuances that exist between multiple systems. The agency perspective on evidence centric data, results, and outcomes, along with the new ease of interactions, requires automation to elevate the processes. Aggressive, proactive innovation in your servicing shop will position you at the forefront of the industry and gain agency respect and opportunity to interact with automation. Making it easy for the agency to do business with your organization is a sure way to realize this opportunity.
CLARIFIRE® offers proven sophisticated automated workflow that drives the future of industry technological innovation. With CLARIFIRE, investors, lenders, and servicers can link processes, automate collaboration, and add controls across the industry, filling gaps between point solutions, systems of record and third-party platforms. Add the versatility your organization needs to continue to improve operational efficiencies, technology enhancements, and industry modernization with CLARIFIRE. Contact us directly at 866.222.3370 or visit us at eClarifire.com to ensure your ready-state.
Let us show you how to future-proof your organization with CLARIFIRE.
If you liked this blog, read these next:

Jane has applied her vast experience (over 25 years) operating process-driven businesses to successfully redefine client-focused service. Jane has worked with expert programmers to apply cutting-edge web-based technology to automate complex processes in industries such as Financial Services, Healthcare and enterprise workflow. Her vision confirms Clarifire's trajectory as a successful, scaling, Software-as-a-Service (SaaS) provider. A University of South Florida graduate, Jane has received many awards related to her entrepreneurial skills.
Like this article? Feel free to share this with a friend or colleague!