The Consumer Financial Protection Bureau (CFPB) recently published an assessment of the significant mortgage servicing regulatory overhaul that went into effect in January 2014. To assist borrowers in avoiding foreclosure, the Dodd-Frank Wall Street Reform and Consumer Protection Act (Dodd-Frank Act) required the consumer watchdog to expand the scope of regulatory and supervisory oversight of mortgage servicing under the Real Estate Settlement Procedures Act (RESPA). The legislation also required the CFPB to conduct an assessment of major rulemakings within five years of the effective date – bringing us to 2019.

"Through rigorous statistical analyses of the quantitative data and a careful review of the qualitative data and public comments received in response to a Bureau Request For Information, the Bureau has produced this comprehensive assessment report," said CFPB Director Kathleen Kraninger. "I am confident that this report provides numerous useful findings and insights for stakeholders, policy makers, and the general public about developments in the mortgage servicing market and the effects of the rule on consumers and servicers."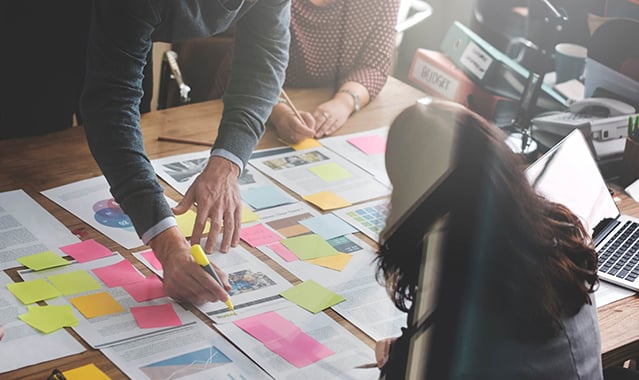 Foreclosure Impact
The 2013 RESPA Servicing Rule, "Rule", that went into effect at the beginning of 2014, covered a wide range of issues and practices, predominantly aimed at better facilitating loss mitigation options to avoid foreclosure, and enhancing borrower communications and disclosures in support of this effort. The CFPB findings have consistently shown that the Rule has effectively reduced foreclosure rates and helped borrowers avoid foreclosure. In 2014 alone, the CFPB estimates that the Rule saved 26,000 borrowers from foreclosure. As the trend suggests, borrowers that became delinquent were more likely to recover from delinquency after the Rule was implemented. At least 127,000 additional borrowers were able to cure their delinquency within three years of the initial effective date because of the new protections.
The Price for Change
These gains have come at a hefty price for the servicing industry. The CFPB noted a significant increase in servicing costs. In 2008 the average annual cost of servicing performing loans was $60, compared to an average of between $160 and $180 in more recent years. The average cost to service loans in default has seen even more dramatic spikes, climbing by more than 400%. The average cost to service a non-performing loan (NPL) in 2008 was $480, compared to $2,400 in 2017.1 Servicers interviewed by the CFPB cited large upfront investments in technology and staff as a major contributor to increased costs. Servicers have also reported significant ongoing costs to manage loss mitigation. The CFPB is reconsidering the inclusion of a benefit-cost analysis in future assessments of the Rule. This information would help support the effectiveness of future mortgage servicing policy.
Longer loss mitigation timelines specifically may have added to increased spend. The CFPB reported that borrowers took longer to complete a loss mitigation application in 2015 as compared to 2012. Looking only at the loss mitigation process, servicers said "the most significant and costly changes they were made to comply with" were the five-day acknowledgment notice, the requirement to evaluate borrowers for all available loss mitigation options simultaneously, and the decision letter.
Mitigate the Cost Increases
As the CFPB continues its quest to assess rulemaking results to help shape future policy decisions, it is important for mortgage servicers to continue driving readiness for policy change. Most importantly, servicers should have a proactive plan, which includes technology, for assimilating guidance from agencies, such as the CFPB, into their daily operations. This plan should aim to help minimize costs, time to delivery, and constraints on resources that take place when policy changes occur. The single most effective way to incorporate these changes is with workflow. The automation of eligibility, validation, qualification, and structuring workout rules, along with your operational processes, minimizes the impact changes have on the overall organization.
Servicing teams can meet this ongoing challenge with the CLARIFIRE® workflow application, which fully automates workout rules for loss mitigation activities, timelines, and rapid outcomes. Additionally, servicers can automate disclosure generation and receipt, as well as improve the borrower experience with innovative customer contact and service management through CLARIFIRE CONTACT®. Ready your organization for the next iteration of servicing policy by partnering with Clarifire, the industry's trusted vendor. You can contact us directly at 866.222.3370, or visit us at eClarifire.com to learn more.
If you liked this blog, read these next:

Jane has applied her vast experience (over 25 years) operating process-driven businesses to successfully redefine client-focused service. Jane has worked with expert programmers to apply cutting-edge web-based technology to automate complex processes in industries such as Financial Services, Healthcare and enterprise workflow. Her vision confirms Clarifire's trajectory as a successful, scaling, Software-as-a-Service (SaaS) provider. A University of South Florida graduate, Jane has received many awards related to her entrepreneurial skills.
Like this article? Feel free to share this with a friend or colleague!