Industry experts say mortgage servicing is a "bright spot" for mortgage revenues. While slowing home price growth and compounding interest rate hikes may be challenging origination profits, mortgage servicing appears to be benefiting from the current landscape. This environment offers an incredible opportunity for mortgage servicers to invest in retooling and retrofitting their solutions, compliance and rules systems. Putting revenue to work in technical infrastructure also adds scalability and efficiency that can be leveraged when the market changes for the worse. With many predicting a possible recession at the end of 2019 these benefits may be realized sooner than we think, and will help avoid having to staff up or add manual processes if the landscape changes faster than servicers can effectively respond.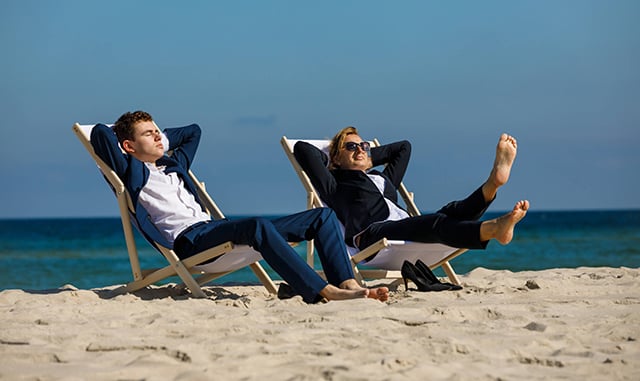 The market for services has been changing over the past year with higher interest rates and inflated home prices serving as a deterrent to refinancing. This scenario avoids portfolio run off and add stability, and value, to MSRs. In today's environment, analysts argue that borrowers are likely to stay in their mortgages longer than has been the norm for the past ten years. As a result, servicers "may actually see their side of the industry become more valuable as loan durations are extended," according to National Mortgage News. These changes in the mortgage servicing business help to propel industry investment; "Companies will seek to invest more heavily in technology to develop more efficient processes or improve the borrower experience," which in some instances is long overdue.
The Mortgage Bankers Association confirmed that servicing currently accounts for a significant share of industry profits. In the release of the association's Quarterly Mortgage Bankers Performance Report for the third quarter of 2018, Marina Walsh, vice president of industry analysis, said, "Mortgage servicing remains a bright spot for bankers, with relatively low delinquencies and high loan balances driving up per-loan servicing revenues." The report found that across all business lines, origination and servicing, 71% of independent mortgage bankers reported pre-tax net financial profits. In the absence of servicing revenues, only about half of respondents would have posted net profits.
Bank and nonbank servicers should take advantage of this time in the business cycle. Although after years of losses in revenue and increasing costs to service loans, many may hesitate to think strategically. However, now is the time to reinvest profits into sustainable solutions that will drive profitability across all business units. Investments pursued now will help servicers streamline internal processes, realize cost savings and improve the borrower experience. Vendors are best positioned to help servicers deploy their profits toward more effective investment. It is an important time for vendors and servicers to work together sharing best practices, leveraging thought leadership, and most importantly developing plans to incorporate innovative solutions that will bring added value with minimal disruption.
Automating activities and processes that have become antiquated over time, or remain predominantly manual in execution, represents the single best avenue for deploying additional revenue. By introducing a workflow solution that is designed to:
Provide the flexibility needed to incorporate changes in processes, policy and/or regulation real time.

Support complex rules management, defining not only guidelines, but managing activities and identifying exceptions.

Leverage data across your organization, ensuring various departments have the ability to communicate loan activity electronically.
Prepare for the Future with CLARIFIRE®
Clarifire provides a proven workflow system that has been in the marketplace for over a decade, assisting numerous organizations achieve cost benefits, as well as greater efficiency, scalability and access to consumers with the CLARIFIRE suite of solutions. Whether preparing for the future or dealing with intermittent process change such as disaster relief, CLARIFIRE® can position your organization to effectively handle business volatility with confidence. By adding control over operational policies and procedures and the ability to address exceptions when they occur, CLARIFIRE reduces margins for error and associated risk, creating efficiencies that drive requirements that need to be met. Prepare your organization for new programs, changing regulation, increasing default risk and more with Clarifire's sophisticated workflow and loan decisioning platform. Visit eClarifire.com today or contact us directly at 866-222-3370 to learn more.
If you liked this blog, read these next:

Jane has applied her vast experience (over 25 years) operating process-driven businesses to successfully redefine client-focused service. Jane has worked with expert programmers to apply cutting-edge web-based technology to automate complex processes in industries such as Financial Services, Healthcare and enterprise workflow. Her vision confirms Clarifire's trajectory as a successful, scaling, Software-as-a-Service (SaaS) provider. A University of South Florida graduate, Jane has received many awards related to her entrepreneurial skills.
Like this article? Feel free to share this with a friend or colleague!