A record number of homeowners have taken advantage of COVID-19 related forbearance, pushing the percentage of mortgages in forbearance up to 7.54 as of April month-end. The real concern today is that the disposition of these loans at the end of forbearance is extremely unclear. Under the Coronavirus Aid, Relief, & Economic Security (CARES) Act, impacted homeowners who have federally backed mortgages can access up to 180 days of forbearance relief with the possibility to extend for an additional 180 days. The current industry concern is that details surrounding what happens when forbearance ends are extremely unclear, which may leave many financially stricken borrowers who took advantage of a COVID-19 forbearance in a precarious situation.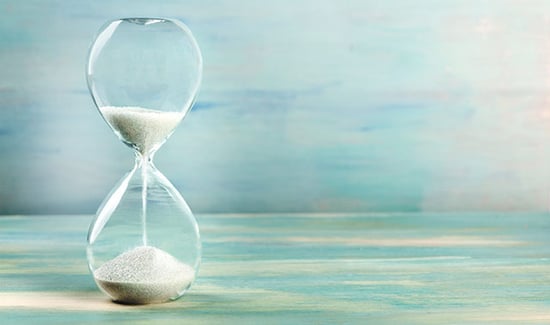 As you may remember, just a little over a month ago, the narrative prompted homeowners that may be experiencing financial hardship to contact their lenders to pursue payment deferment or forbearance. Servicers were simultaneously informed that they should be prepared to make accommodations to assist their borrowers through this unprecedented predicament. Mortgage servicers rushed to the challenge as they were contacted by a deluge of borrowers. With little to no qualification required, numerous mortgages questioned were automatically placed into forbearance status.
Borrower Credit Impact
In today's scenario, the industry is simply left with too many questions unanswered. For example, under the CARES Act, if a borrower enters forbearance or a deferred payment plan, then the lender will suspend credit reporting. Ensuring this is a benefit, the Consumer Data Industry Association (CDIA) released a fact sheet that reflects FICO's sentiment that entering forbearance or deferring payment "does not negatively impact a FICO® score." Regretfully, the reality of this action is that the consumer's credit report continues to show the last paid date, creating a gap in payment history, which does negatively impact credit scoring.
Concluding Timeframes
There are a number of other loose ends tied to concluding forbearance as borrowers are encouraged to simply contact their lender prior to the termination of the first 180-day timeframe. What they don't realize is that, without COVID-19 specific options, their next stop is more than likely traditional loss mitigation. The borrower may obviously seek an additional 180 days of forbearance or payment deferral, but at the end of the day, they still wind up at the same place. Although industry messaging implies that the borrower should not be concerned as they will not be subjected to making a lump sum payment and have access to many alternatives for payment relief, what really happens for these homeowners remains to be seen.
The Office of Inspector General (OIG) for the U.S. Department of Housing and Urban Development (HUD) recently became involved in the lack of clarity for borrowers seeking forbearance under the CARES Act. Working off the fact that the CARES Act doesn't offer specific guidance for the conclusion of forbearance, the HUD OIG initiated a study of 30 FHA servicers. This study substantiated the "lack of clear and consistent guidance" and has already served as a platform for reversing the preliminary trend and ensuring servicers are prepared for the next stage of COVID-19 relief.
Guidance is Coming
Last week, leadership on the House Financial Services Committee solicited corporate plans for forbearance from eleven key mortgage servicers. Despite the invasive nature of this approach, the goal is to create more formative guidance and consistency for assisting borrowers as they approach the end of COVID-19 forbearance. From credit reporting to fee waivers to the suspension of foreclosure and eviction actions, the next phase in the relief waterfall is going to necessitate some expeditious and strategic foresight on behalf of servicers; otherwise, homeowners may face irreparable financial impact.
How CLARIFIRE® Can Help
Mortgage servicers have stood at the precipice before; they stumbled, rallied, and have delivered on default servicing approaches that have taken the industry from the Great Recession to historical lows in delinquency and foreclosure. One of the biggest tasks in this new post forbearance planning will be a parallel process alignment, not altogether different from modification and foreclosure tracks that evolved out of the financial crisis. Leveraging data and dynamic process automation amidst another complex jungle of rules is much more attainable in today's environment than it was a decade ago. The CLARIFIRE® application grew out of this scenario and represents a revolutionary workflow application that houses existing default and disaster relief requirements. Layering additional investor tracks for COVID-19 temporary flexibilities is already in production, ready for addition to more traditional default servicing platforms. Clarifire is a relevant, trusted, experienced, SaaS workflow provider, who is ready to support mortgage servicers in this endeavor.
Don't wait for more political pressure, followed by regulatory and investor guidance. Contact Clarifire directly today at 866.222.3370, or visit us at eClarifire.com, to ensure you're prepared to successfully address the needs of your borrowers impacted by COVID-19.
Let us show you how to future-proof your organization with CLARIFIRE®.
Read these blogs and articles next

Jane has applied her vast experience (over 25 years) operating process-driven businesses to successfully redefine client-focused service. Jane has worked with expert programmers to apply cutting-edge web-based technology to automate complex processes in industries such as Financial Services, Healthcare and enterprise workflow. Her vision confirms Clarifire's trajectory as a successful, scaling, Software-as-a-Service (SaaS) provider. A University of South Florida graduate, Jane has received many awards related to her entrepreneurial skills.
Like this article? Feel free to share this with a friend or colleague!