Workflow is defined as a systemic distribution of tasks, information, and documents to users or groups for action based on a predefined set of business rules. Exponentially adding to the power of this definition, Clarifire has been in the business of delivering high-tech automated workflow for over a decade. Starting with a sophisticated application that standardizes and simplifies complex business processes, CLARIFIRE® leverages data that is sourced through strategic industry partnerships. This relationship approach to workflow improves interoperability, accessibility, and seamless system dynamic displays powering servicer capabilities reducing timeframes, errors, exceptions, and cost. The results are compelling and represented in opportunities like one-click loan modification approvals.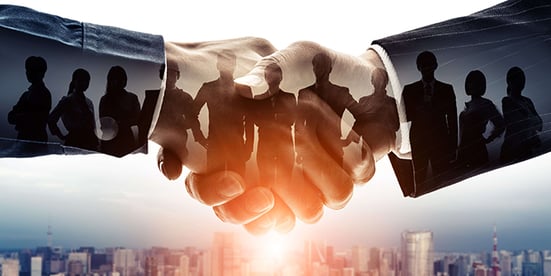 Many servicing operations are working diligently in an effort to connect data, as well as process events, outcomes, business rules, and workout decisions across their organization. With inflexible core systems, proprietary code, point solutions, and data delivered in a myriad of formats, attempting to create a fluid infrastructure is often riddled with cost, exceptions, and risk. The mission of Clarifire has always been to remove these impediments, and the disruptive chaos, through automated business processes. As the industry has grown on the heels of the last financial crisis, Clarifire has advanced its process automation and servicing capabilities through an underlying business decisioning engine that serves as the backbone of the CLARIFIRE® application. Evolving regulatory and investor requirements that impact every element of servicing from communications to loss mitigation workouts, CLARIFIRE® moves way beyond traditional workflow.
Powerful Provider Relationships
Leveraging the power of data service provider relationships, Clarifire has collaborated with key industry players to significantly advance access to data resources and incorporate this data in decisioning and outcomes. This strategic component adds meaningful data, new products, and real functionality to CLARIFIRE®, including:
Credit reporting and scoring data – Scores and underlying score data are added to eligibility determination and workout rules administration to ensure accurate default and relief decisioning. Credit reports are available through the CLARIFIRE® platform for credit decisioning and informational functions in line with a permissible purpose.

Title, property, and lien position data – In order to maintain clean title, accurate lien position, and pursue partial claims, access to data and reporting adds transparency to default servicing processes. Enhanced capabilities include 24/7 access to property information, title ordering, and results directly through CLARIFIRE®, including title documentation and other property-related data.

Document generation – Captured data can be utilized to populate and generate documents that are driven by outcomes and events. Delivery can be monitored, and through CLARIFIRE® servicers can also support the issuance of compliant documents, including preparation for wet or electronic signature.

AI and machine learning

– Using sophisticated business process automation that leverages innovative artificial intelligence approaches, CLARIFIRE® removes manual processes and gaps, supporting complex rule administration, automated assignment, and distribution of tasks, as well as document data recognition and validation.



Product optimization

– As agencies and investors continue to improve proprietary platforms for qualification and delivery, an additional layer of data complexity and congruity is involved. Because CLARIFIRE® has advanced industry-leading innovation through disasters, pandemics, and the financial crisis, the application drives user access and results that exceed industry standards.
Advanced Innovation
Furthering innovation through data service relationships and adding automated integrations allows CLARIFIRE® customers to automate organizational processes. This enhancement of workflow operability promotes intellectual access, as well as improving utilization of data, documentation, and decisioning. This differentiation creates a seamless workflow application, proven to improve business delivery and remove chaos to servicers so business processes can be streamlined, automated, and made scalable. Now is the best time in our industry to gain this unique advantage. As regulators and investors continue to update requirements under the strain of COVID-19, and personnel work remotely amidst evolving lifestyle changes, we patiently await the possibility of further economic upset and surging delinquency, default servicing needs, the business process advancements that CLARIFIRE® delivers.
Clarifire continues to expand its reach in ongoing efforts to better serve its customers through advanced innovation. Mortgages servicers no longer have to be held captive by outdated systems, process fragmentation, and manual processes. By contacting Clarifire today, you can learn how to take advantage of the power of data sharing relationships and future-proof your organization with CLARIFIRE®. Visit us at eClarifire.com, or contact us directly at 866.222.3370. CLARIFIRE® is Truly BRIGHTER AUTOMATION®
Read these blogs and articles next

Jane has applied her vast experience (over 25 years) operating process-driven businesses to successfully redefine client-focused service. Jane has worked with expert programmers to apply cutting-edge web-based technology to automate complex processes in industries such as Financial Services, Healthcare and enterprise workflow. Her vision confirms Clarifire's trajectory as a successful, scaling, Software-as-a-Service (SaaS) provider. A University of South Florida graduate, Jane has received many awards related to her entrepreneurial skills.
Like this article? Feel free to share this with a friend or colleague!