Superman could leap tall buildings in a single bound. Spiderman was alerted to danger approaching with his spidey-sense. Bad guy on the run? Better hope Wonder Woman wasn't part of the chase because she would catch you with her super speed.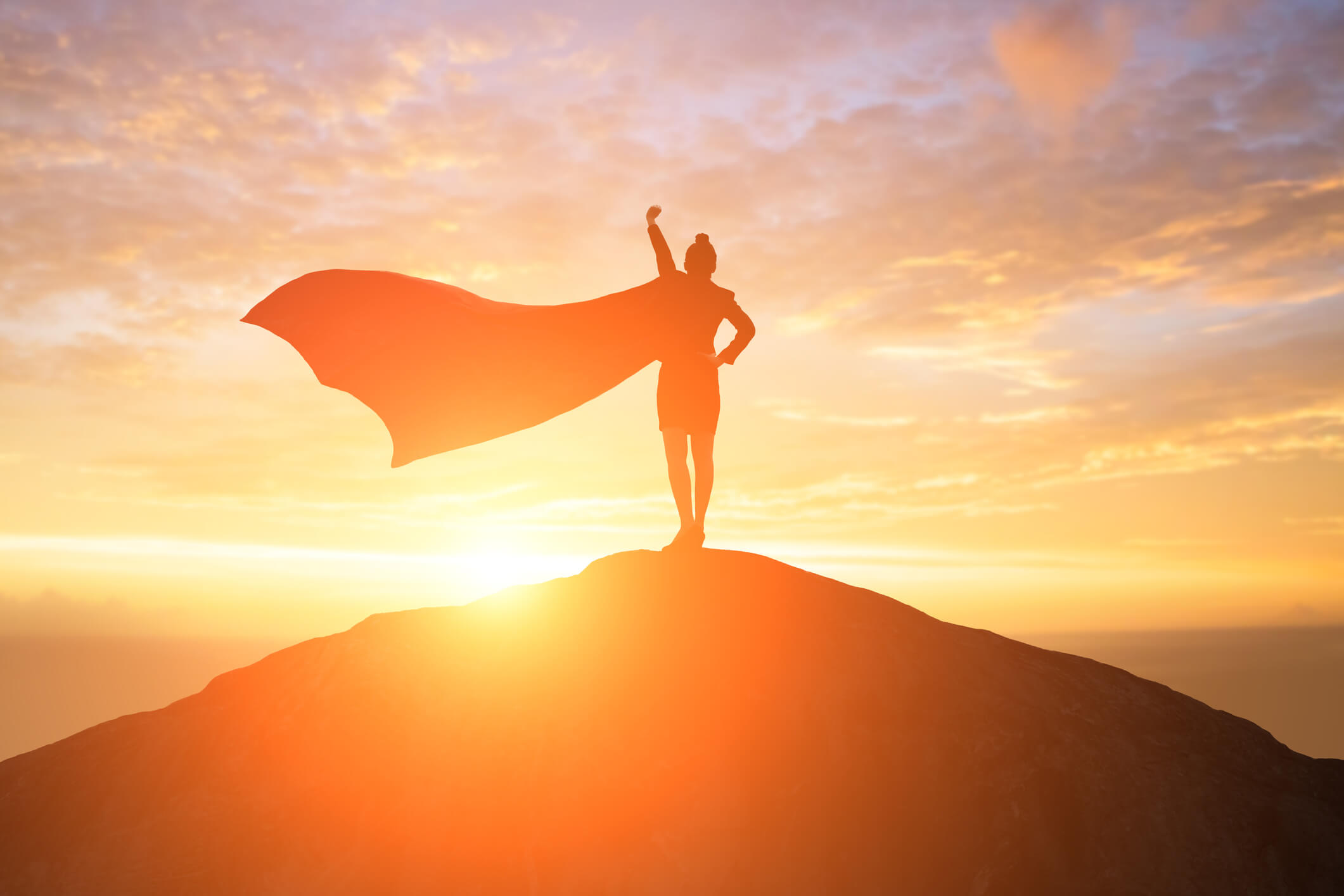 Businesses need a superhero that can help them solve corporate challenges by taking the complexity out of organizational processes and make it simple. Who is the superhero within your organization?
Traits of a Superhero
Do you think you have what it takes to be a superhero? If you possess any of the following traits, you have an inner superhero just waiting to come out.
Adventurous - Superheroes are willing to try something new. They realize that learning new tricks isn't something to fear, but to embrace. It's time to walk away from the old ways and work differently.
Revolutionary – Superheroes not only recognize the need for change, they are willing to foster change. They know that the only constant is change and at times it is needed for the success of the business. With workflow guiding users through the process, change is easy with you leading the way.
Visionary – Superheroes can see the good that is possible. They are interested in capabilities now and in the future. A comprehensive workflow solution makes the opportunities endless and provides these capabilities.
Observant – Superheroes are attentive. They see what's happening within their organization. They know they have chaos and want to eliminate the gaps. Workflow connects disparate systems for organizational unity.
Commanding – Superheroes want to control their destiny. With automated workflow you have the power to control what happens with business rules and you can change them up as needed.
Influencers – Superheroes know how to work a room. They are the ones that when they speak, others listen. Workflow's proven results make it easy to convince others that it's the right decision for your business. The evidence is there.
Committed - Superheroes are committed to the cause. They are continually looking for ways to improve how things are done. They want to be better. Workflow automation lets you work the way you want, just faster.
Your Superpowers
Are you ready to be the superhero in your organization? All superheroes have their special superpowers. CLARIFIRE can be yours! It's an easy-to-use, configurable workflow software that automates business processes. With CLARIFIRE, you have the following superpowers to fight off the villains creating chaos within your organization.
Configurability – CLARIFIRE delivers an automated workflow solution with processes that are easily changed without hard coded solutions or IT teams, saving time and money.
Efficiency – CLARIFIRE automation creates efficiencies through reducing human-induced errors, eliminating process lag times, and labor intensive redundancy.
Scalability – CLARIFIRE offers businesses the ability to improve their speed to market by adding new programs and services without new technology.
Accessibility – As a Saas model, CLARIFIRE is a web based software that is easily delivered to your organization. There are no installs and no servers to buy and maintain.
Innovation – CLARIFIRE is an industry agnostic solution that bridges the gaps between autonomous processes, departments, technologies, and third parties.
Transparency – CLARIFIRE's ability to centralize and provide authorized access to all types of data, empowers your users to transact business fully armed with all relevant information.
Visibility – CLARIFIRE provides a view across the entire organization. There are no handoffs or barriers between departments working together. Visibility to data, trends, and KPIs for all, drives continuous improvement.
Accountability – CLARIFIRE's workflow automation, audit trails, and real time data views foster accountability and productivity which enables your organization to comply with regulatory and company policy. This encourages improved staff performance.
Reporting – Live, easy-to-use dashboards, ad-hoc reporting, and pre-defined reports are all available within CLARIFIRE, allowing you to analyze and measure data across the organization.
Every superhero has a weakness. Don't let redundancy, inefficiency, fear of change, and manual processing be yours. It's time to set your inner superhero free! Clarifire is here to help you fight off the evil that plagues your organization. It's time to eliminate the bottlenecks, close the gaps, and eliminate the chaos. Let us show you how with a free demo!
Read These Stories Next
3 Reasons Your Business Needs an Effective Workflow
How Does Automated Workflow Improve Operational Efficiencies?
5 Ways to Realize ROI With Workflow Automation

Jane has applied her vast experience (over 25 years) operating process-driven businesses to successfully redefine client-focused service. Jane has worked with expert programmers to apply cutting-edge web-based technology to automate complex processes in industries such as Financial Services, Healthcare and enterprise workflow. Her vision confirms Clarifire's trajectory as a successful, scaling, Software-as-a-Service (SaaS) provider. A University of South Florida graduate, Jane has received many awards related to her entrepreneurial skills.
Like this article? Feel free to share this with a friend or colleague!