Put "good faith efforts to comply" and extended flexibility in the rearview mirror, the Consumer Financial Protection Bureau (CFPB) kicked off the month with a warning to mortgage servicers…. "Unprepared is Unacceptable". In the first of two press releases issued during the opening week of April, the CFPB drives home their efforts to ensure servicers are ready to prevent avoidable foreclosures.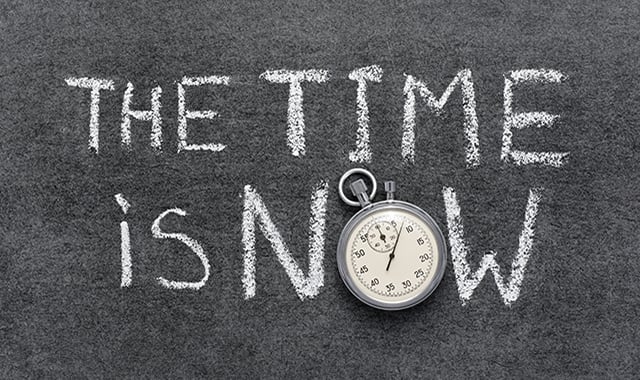 Rise to the Occasion
Concerned about expiring federal emergency protections put in place to assist borrowers during the pandemic, the CFPB is apprehensive about the ability of mortgage servicers to ensure adequate resources will be available when these protections end. COVID hardship forbearance offered under the Coronavirus Aid, Relief, and Economic Security (CARES) Act is currently set to end on June 30, 2021. Not all plans will expire on this date. At the borrower level, forbearance plan timeframes typically vary, with a newly extended timeframe of up 18 months, dependent upon borrower needs and plan start dates. However, even with varying plan duration, industry data indicates that almost 1.7 million borrowers will be faced with exiting forbearance in September of this year.
Mortgage relief policy options, extensions, and low interest rates have collectively helped to reduce the vast number of forbearances, which totaled more than 4 million U.S. mortgages at the peak in May of 2020. However, more than 2.7 million mortgages remained in forbearance as of January 2021. Critical to the equation is the fact that over two million of the borrowers in forbearance are 90 days or more overdue on their mortgages. If interest rates climb and/or economic fluctuation persists, then the number of seriously delinquent loans will likely continue to rise. This would contribute to the severity of the situation, making modifications, refinances, and other loss mitigation options much more difficult to secure for distressed borrowers and would simultaneously further impair servicers' capacity to handle any surge in expiring forbearance plans.
Regardless of how and when this "tidal wave" of expiring forbearances converges, the pressure for mortgage servicers to assist distressed borrowers in a timely and accurate manner remains. Having already borne the brunt of providing COVID-19 relief to homeowners, mortgage servicers will once again need to rise to the occasion. According to CFPB Acting Director Dave Uejio, "Responsible servicers should be preparing now. There is no time to waste and no excuse for inaction. No one should be surprised by what is coming."
The Game Plan
The CFPB lays out the game plan for servicers and the areas where attention will be directed. Calling out that servicers "have nothing to fear" if they are compliant and prioritize "struggling families", as well as making certain actions and activities exemplify they are:
Being Proactive


Reach out to borrows before their forbearance ends.




Working with Borrowers

Make certain borrowers have the information needed.

Assist borrowers in securing all of the documentation and information needed to complete eligibility evaluation.

Addressing Language Access

Take on extra measures to ensure borrowers that are not proficient in English receive communications that adequately inform.

Ensure compliance with applicable laws, including the Equal Credit Opportunity Act.




Evaluating Income Fairly

The full income of borrowers should be considered when determining loss mitigation eligibility, including public assistance, child support, alimony, and any other sources of income that would fall under ECOA anti-discrimination protections




Handling Inquiries Promptly

The CFPB plans to specifically examine "servicer conduct" where hold times exceed industry averages.




Preventing Avoidable Forclosures

Ensure compliance with Reg X foreclosure restrictions, as well as federal and state restrictions that may jeopardize a homeowner's ability to avoid foreclosure.



The CFPB's Joint Statement issued a year ago in April laid out flexibilities on timing requirements for mortgage servicers. This recent press release states that CFPB timing flexibilities will continue to be considered when mortgage servicers are evaluated; however, it is pretty clear that examinations are back on schedule and enforcement actions will be filed.
Manage the "Tidal Wave" with CLARIFIRE®
Time for mortgage servicers to make sure they don't succumb to pandemic fatigue and are indeed prepared to assist this next wave of distressed borrowers as they exit forbearance. Ensuring preparedness does not have to be difficult with a proven process automation partner like Clarifire. Armed with the capabilities that today's innovative servicers require, the CLARIFIRE® automated workflow application delivers intelligent decisioning, along with workout rules and eligibility determination. Ensuring servicers have the capacity to manage a "tidal wave" of expiring forbearance plans, CLARIFIRE® provides a full-service sophisticated technology experience for your borrower. With no touch, self-service, bulk straight-through processing, the CLARIFIRE® application addresses communications, operational processes, workout plans, and any other peripheral activities that need to be encompassed in order to meet CFPB expectations. Don't fall into the "unprepared and unacceptable" category…. Contact Clarifire today at 866.222.3370, or visit us at eClarifire.com.
Let us show you how to future-proof your organization with CLARIFIRE®. Truly BRIGHTER AUTOMATION®.
Read these blogs and articles next

Jane has applied her vast experience (over 25 years) operating process-driven businesses to successfully redefine client-focused service. Jane has worked with expert programmers to apply cutting-edge web-based technology to automate complex processes in industries such as Financial Services, Healthcare and enterprise workflow. Her vision confirms Clarifire's trajectory as a successful, scaling, Software-as-a-Service (SaaS) provider. A University of South Florida graduate, Jane has received many awards related to her entrepreneurial skills.
Like this article? Feel free to share this with a friend or colleague!