As the mortgage industry prepares to say goodbye to the Home Affordable Modification Program (HAMP), the largest Making Home Affordable (MHA) program, numerous regulators are issuing loss mitigation guidance to ensure post financial crisis accomplishments are not lost.
The US Department of Treasury released a white paper in collaboration with the US Department of Housing and Urban Development (HUD) and the Federal Housing Finance Agency (FHFA) that provides an in-depth look into the development of foreclosure alternatives, lessons learned and five guiding principles for the future of loss mitigation. The Consumer Financial Protection Bureau (CFPB) followed suit with a brief summary of their perspective on mortgage default, offering four guiding principles for post financial crisis servicing.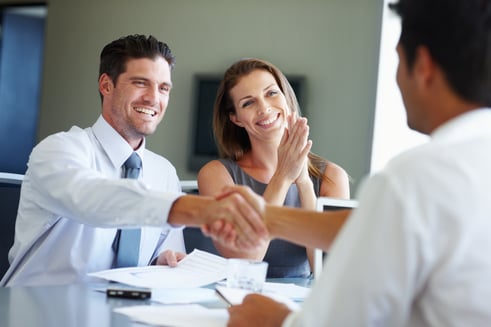 MHA is a government-sponsored program that was established on the backend of the financial crisis in an effort to provide struggling homeowners with solutions to foreclosure. The goal was to provide a standard for mortgage modifications and a means for reducing mortgage payments for defaulted borrowers that was palatable for servicers and investors.
A number programs introduced under MHA were established as temporary solutions. Consequently, there are six programs queued for retirement at the end of this year, five HAMP programs and the Second Lien Modification Program (2MP), which works in correlation with HAMP. The intention going forward is that servicers and investors will rely on proprietary loss mitigation programs, while adhering to guidance and regulation offered by overseeing agencies. Although progress has been made, this migration presents a challenge for many servicers.
In hopes of assisting servicers and investors in creating a "framework for the future of loss mitigation", the DOT, HUD and FHFA spell out accessibility, affordability, sustainability, transparency and accountability as five guiding principles. These agencies have incorporated best practices learned under MHA programs and envision an ongoing collaborative industry environment that builds on the infrastructure developed post financial crisis.
Touching on standardization successes, the homeowner engagement process, standard modification waterfall and approved housing counseling, the white paper goes on to weave these important elements of loss mitigation into the guiding principles for the future of loss mitigation:
Accessibility – Ensure processes are simple, readily obtainable, and appropriate to homeowner needs when seeking assistance.

Affordability – Provide payment relief that supports the needs of the homeowner, servicer and investor, as well as long-term loan performance.

Sustainability – Offer default solutions that cure delinquency and are effective long-term for the homeowner, servicer and investor.

Transparency – Ensure processes and terms for obtaining assistance are clear, understandable and describe options, as well as utilization, for all involved parties.

Accountability – Ensure appropriate oversight for mortgage assistance processes that protects all involved parties.
The CFPB guidance focuses on lessons learned from the HAMP program as well, stating that "loss mitigation that is good for consumers is usually good for investors, as well." The CFPB only addresses the first four guiding principles put forth by the other agencies. Commenting on the fifth principle, accountability, as valuable for ongoing loss mitigation but offering that this area is covered under their mortgage servicing rules.



The important takeaway from this flurry of guidance is that servicers and investors need to be prepared to offer loss mitigation solutions that are not reliant on government-sponsored programs but are compliant-ready, easy to understand, and easily accessible. Servicers are already busy handling new guidelines issued by the CFPB, which will need to be incorporated into loss mitigation offerings.
At the center of this is the increasing importance for servicers to use technology that is designed to meet these requirements. From product development and management to regulatory compliance, technology that can support servicer needs across multiple systems is a necessity.
In this ever changing industry, servicers must look to web-based solutions that marry workflow with workout rules and provide customizable, customer-friendly views to ensure homeowners struggling with default receive the proper direction, while powering the complex servicing infrastructure behind the scenes.


CEO and Founder
Jane has applied her vast experience (over 25 years) operating process-driven businesses to successfully redefine client-focused service. Jane has worked with expert programmers to apply cutting-edge web-based technology to automate complex processes in industries such as Financial Services, Healthcare and enterprise workflow. Her vision confirms Clarifire's trajectory as a successful, scaling, Software-as-a-Service (SaaS) provider. A University of South Florida graduate, Jane has received many awards related to her entrepreneurial skills.