Summer is here! For many, this indicates the start of family vacations, time at the beach or pool, and barbeques with friends. For those that live along the Atlantic and Gulf coast, summer also marks the beginning of hurricane season.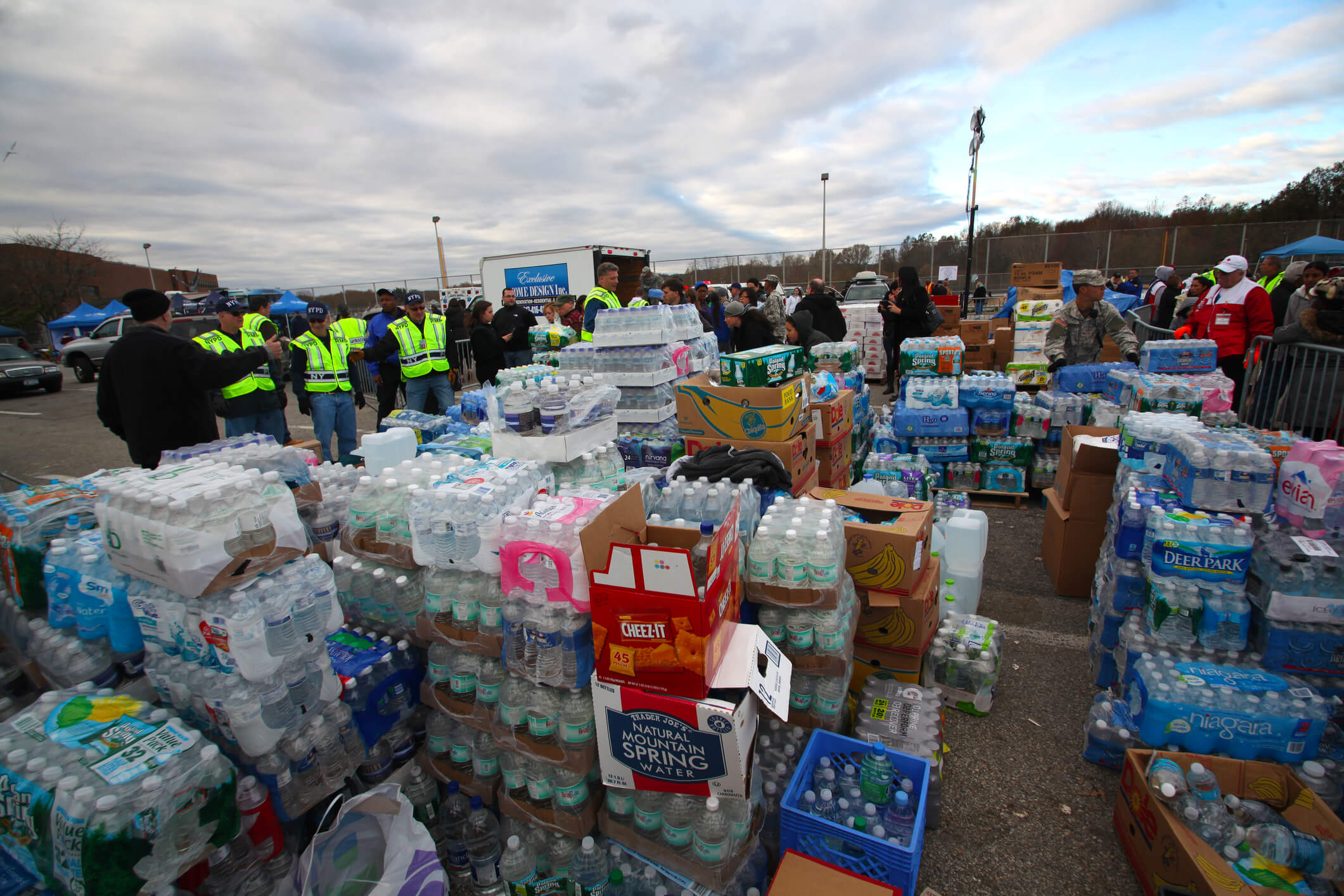 With over $300 billion in damages, the 2017 season went down in the history books as the most expensive in U.S. history. 1 However, damage to property isn't the only impact felt by the mortgage industry when a storm hits. There is lost revenue, additional overhead, and market uncertainty that can hit some servicers hard.
Hurricane season is officially underway and predicted to be just as active as last year. Are you ready? Don't panic! There is still time to future proof your organization. Here are a few things to think about so you are ready to help those in need after the storm.
Risk Areas
Your customers know their risk if a storm threatens. For example, if they live in a flood zone they may place sandbags to help stop the water from coming in or move items within their home to higher ground.
Do you know which loans within your portfolio are at most risk if a storm should hit? You should be able to easily identify loans with this area as you will need to prioritize and bring visibility to these loans after the storm. They are at greatest risk of needing loss mitigation offerings.
Exception Management
When servicing a loan, which ones are the highest cost to servicers? The exceptions. If a storm hits, the loans that are within the affected area now become the exception. If a storm makes landfall in a densely populated region, the costs go up.
Being able to efficiently identify, process, and manage the exceptions can help to minimize the financial impact that results in servicing these loans. This visibility is powerful and actionable.
Customer Inquiries
Once the storm has passed, the waters recessed, and those impacted start assessing the damage left behind, they will have questions. Among them will be questions about missed payments, late payments, or waiving late fees.
Are you prepared to handle the influx of questions? Think about who is going to field these questions. How will it affect your staffing as a result? Also, do you have multiple channels of communication for customers to stay informed? The objective is to answer these questions quickly and consistently. Intaking these requests efficiently depends on the technology that you have in place.
Changing Legislation
Once an area is Presidentially-declared a disaster area, moratoriums kick in to provide relief to those impacted. Are you able to flip a switch, check a box, or send these loans down this new path?
Down the road, additional legislation may also be passed to further help this same group of people. Are you able to easily incorporate these changes to maintain the compliance of your organization and further assist your customers to keep them in their homes?
It's Time to Start Preparations
While the percentage of borrowers upside down in their mortgage is at its lowest in a decade, there are still roughly 713,000 homeowners that owe twice what their home is worth. With 6.9 million homes located in areas of possible risk of hurricane storm surge damage if a storm should hit, that number could quickly rise with just one storm.2
To prepare for the 2018 hurricane season, residents in potentially impacted regions are stocking up on water and non-perishables, gathering important documents, and formulating their game plan if a storm should threaten their area. What is your operational plan to help them if needed?
CLARIFIRE® is here to help you help them. We will be with you every step of the way. Our workflow solution provides a platform to automate your business processes for consistency, efficiency, and visibility. Our integrated CALCULATOR feature contains all the latest workout rules for all investor and government types. You can determine eligibility, qualification/decisioning, and structuring in seconds. Add in our COMMUNITY portal and customers have quick and easy accessibility to information, document sharing, and status updates when they want them. CLARIFIRE, CLARIFIRE CALCULATOR®, and CLARIFIRE COMMUNITY® are the trifecta for any servicing organization before, during, and after the storm. Start your preparations today!
1https://www.climate.gov/news-features/blogs/beyond-data/2017-us-billion-dollar-weather-and-climate-disasters-historic-year
Read These Stories Next
Want to Simplify Business Operations? Workflow Can Help!
Increase Customer Engagement Opportunities with Self-Service Technology
Operational Inefficiencies Keeping You Up At Night? Here's How to Get a Restful Night's Sleep

Jane has applied her vast experience (over 25 years) operating process-driven businesses to successfully redefine client-focused service. Jane has worked with expert programmers to apply cutting-edge web-based technology to automate complex processes in industries such as Financial Services, Healthcare and enterprise workflow. Her vision confirms Clarifire's trajectory as a successful, scaling, Software-as-a-Service (SaaS) provider. A University of South Florida graduate, Jane has received many awards related to her entrepreneurial skills.
Like this article? Feel free to share this with a friend or colleague!