hRounding has proven to be an effective practice in determining the level of patient satisfaction and improving the overall patient experience. Many organizations will purchase a rounding solution to support and analyze rounding activities. Did your organization make the investment, but you haven't seen an increase in HCAHPS scores? Were you able to sustain the scores from previous years? If you answered no to those questions, does that mean you bought the wrong solution?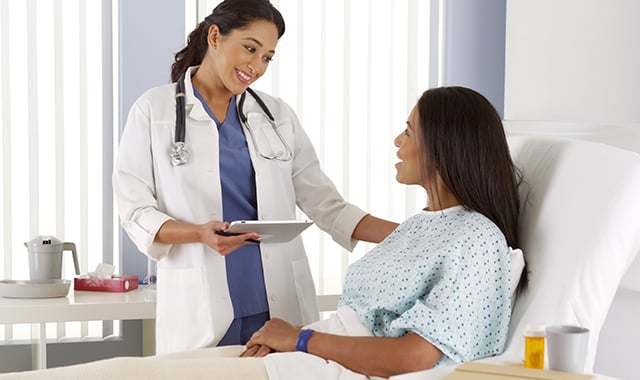 Wrong Solution?
Before making any changes, there are a few things you should consider.
1. What did you like about it when you bought it?
What was the one thing or multiple things that made you want to purchase the solution? Are those features not functioning in the way you hoped? Did something change within your organization that made those features less attractive since you chose the vendor? Perhaps a new philosophy on patient engagement?
2. Is the solution being utilized as intended?
When you bought the solution, you intended to use it in a specific way. Is it being used that way? For an example, if it's a mobile solution is it used in real time while in the patient room? If not, why?
3. Does the data make sense in relation to your HCAHPS scores?
Does the patient feedback you're capturing for reporting correlate to the HCAHPS scores you're getting? If not, this could be a sign that meaningful rounding is not occurring.
4. Has your staff fully adopted the solution?
Were leaders involved in the decision making? Did they buy in to the solution? Do they need additional training or education? Is it easy to use? Ease of use is often the key to adoption.
5. How long have you been using the solution consistently?
Make sure you have been using the technology regularly. Best practices suggest you round on 80% or more of your patients every single day. This includes the weekends! Be sure you've given the solution a chance to make a difference.
View our Patient Experience On-Demand Webinar!
Need a New Solution?
You've decided your current solution isn't cutting it for your organization. So how do you avoid making the same mistake again? Here's a few questions to ask yourself when choosing the right technology for your rounding needs.
1. Does it integrate with your EMR?
Integrating with your EMR saves time and risk of manual entry by pulling patient information into your rounding solution. The integration should be easy and patient census data should be easy to receive and populate.
2. Is this just a point solution?
Some solutions are made to just play in one sandbox. Get more bang for your buck by finding a solution that can scale across many uses cases for you, such as audits and clinical workflow.
3. How long does an average implementation take?
Your organization is long overdue for a solution that works for you. Ensure the vendor you choose can implement your solution in a timely manner. The implementation timeline should match up to your needs for delivery.
4. Is it configurable or customizable?
Solutions aren't always a one size fits all. You'll want a solution that you can configure to your specific needs.
5. What training and support will you receive?
Getting your staff up to speed quickly allows you to reap the benefits of your invest sooner, rather than later. Find out what kind of support and training the vendor provides. Most importantly, make sure there training costs aren't more than your organization can swallow.
6. Does the solution provide information in real time?
You are gathering rounding information to make real time decisions and adjustments to your patient experience. Make sure the data you collect provides visibility in real time and is easy to pull.
CLARIFIRE HEALTH® for Your Rounding Needs
When exploring your options for a new technology, look to Clarifire for your rounding needs. CLARIFIRE HEALTH provides healthcare organizations with 'one-stop shopping' for the automation of rounding, audits, and workflows that complement clinical pathways. A user-friendly mobile application, CLARIFIRE HEALTH is as simple as Tap, Swipe, and Go. Paper processes are eliminated, issue escalation is automated, and solid reporting is available with just a few quick clicks. Intuitive usability combined with a robust workflow engine capture metrics, preferences, and trends in real time. Let us show you how to operationalize your rounding needs with CLARIFIRE HEALTH.
If you liked this blog, read these next!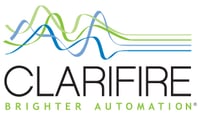 Like this article? Feel free to share these tips with a friend or colleague!