As you prepare to head out to this year's MBA Annual Convention and Expo, take a moment to reexamine your approach to technology innovation. Stop waiting, now is the time to implement change capabilities into your mortgage servicing operation. Don't you want it all? In today's fast-paced mortgage environment where servicers remain under immense pressure to streamline processes, cut costs, enhance customer engagement, and move nimbly all at that same time, some servicers are still building their own software and struggling to keep up. We've heard this many time before, yet still revert to manual processes and added labor when under pressure, an approach that is simply no longer sustainable in this dynamic servicing ecosystem. To thrive and compete in the mortgage industry, servicers need to automate change with smart logic that leverages modern process components accessible throughout your organization and accelerates trusted, proven innovation.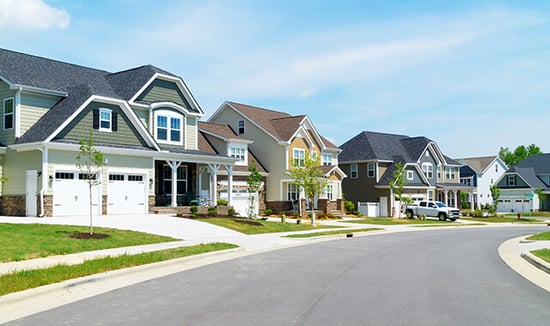 Putting the "Modern" in Workflow Automation
Mortgage servicing continues to become more complicated and in need of flexible automation with each passing industry obstacle, from historic storms to wildfires to pandemics and now skyrocketing interest rates. Amidst the turmoil these events add, servicers continue to juggle a myriad of shifting and evolving processes, many of which need to be more effectively automated. Clarifire understands how to navigate the complexity that this environment creates for servicers and has built its powerful solution borne out of this experience. The CLARIFIRE® solution automates industry change through smart logic, incorporating a robust process library and universally accessible process builder to drive servicing to a new level of innovation that revolutionizes how mortgage servicers operate and automate. Easy to use, easy to implement, easy to see results.
Do you need to accelerate the digital race?
Think differently. Digitizing your organization necessitates a significant bridge of data and point solutions that is woven throughout each process and each area of your business. It is complex, ingesting dynamically changing data, checking it, displaying the exceptions, and delivering real time options to the user. It is flexible, easily malleable, and adaptive to evolving scenarios and outcomes. It is smart, marrying intelligent, rule-based decisioning, which identifies and captures meaningful data, as well as integrating with AI and other emerging technologies where they are actually needed. Clarifire doesn't just talk digitization; we deploy it throughout the servicing lifecycle. This creates internal efficiency with smart results delivered to your customers, your users, and your bottom line.
Leveraging the Promises of AI
We all now use artificial intelligence in one form or another. AI is rapidly accelerating our efficiencies and options for doing business, as well as simplifying data aggregation. The servicing industry stands ready to reduce workload, and increase scale, but how do you start leveraging AI with proven results? The CLARIFIRE® application provides a safe, flexible, and transparent framework for adopting and deploying AI technology. When you start with a foundation of configurable business process automation, then incorporating AI capabilities, advanced logic, or even the latest regulatory change, can be simplified and yield meaningful and necessary results.
Trusted, Proven Innovation
Modern workflow automation solutions surpass those of the past, and this is what you want. The simplicity of basic process automation is rapidly being replaced by advanced technology innovation and modernization. It's time to supersede antiquated automation and add the change capabilities essential to embrace the needs of today's servicing operations – a digital landscape that necessitates extensive real-time access to rich data, as well as the sophistication to readily leverage advancing technology when and where it is needed. CLARIFIRE® has a demonstrated track record of evolving capabilities to stay in lockstep with current industry demands, delivering sought-after workflow automation that has consistently surpassed the competition since its inception.
As you experience the insights of others and collaborate with colleagues, look to innovate and accelerate your technical prowess by partnering with Clarifire. Take the complexity out of your operational challenges with robust industry-specific automation that delivers smart logic throughout your organization. What you want is the means to implement change capabilities as you improve your internal efficiencies with real time workflow and much more – It's here with CLARIFIRE®. Truly BRIGHTER AUTOMATION®.
It's time to let CLARIFIRE® do the heaving lifting so you can embrace the innovation and automation that today's servicing ecosystem demands and offers. Find out how by visiting us at eClarifire.com or contacting us directly at 866.222.3370. Better approach. Better results. Better software. CLARIFIRE®
Read these blogs next

Jane has applied her vast experience (over 25 years) operating process-driven businesses to successfully redefine client-focused service. Jane has worked with expert programmers to apply cutting-edge web-based technology to automate complex processes in industries such as Financial Services, Healthcare and enterprise workflow. Her vision confirms Clarifire's trajectory as a successful, scaling, Software-as-a-Service (SaaS) provider. A University of South Florida graduate, Jane has received many awards related to her entrepreneurial skills.
Like this article? Feel free to share this with a friend or colleague!