Clarifire recently released its white paper on the current approach to customer-centric servicing and the corresponding key drivers as we head into a new decade. With ongoing fluctuation in business requirements and constrained resources expected to continue, informed and consistent communication with servicing customers is at the core of any successful servicing model. Albeit difficult to deliver on, as technology budgets and profitability margins remain constricted, mortgage servicers need to make a sizable effort to embrace their customer base. Whether looking to leverage cross-product penetration, increase retention, or simply endure the latest disaster obstacles, customer-centric servicing should be the focus.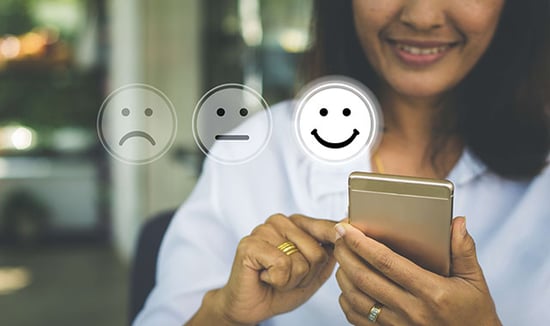 If you're not already on the path to creating an environment of customer-centric servicing, where do you start? It's important to look at two aspects. One, what does your customer expect now? And, two, how do you quickly and efficiently improve your technology infrastructure to deliver on these expectations?
What do servicing customers want?
Clarifire regularly engages mortgage servicers and other industry participants on what they hear as the current outlook of servicing customers. The following four areas are consistently expressed as "wants":
Access to financial information from their mobile device that is personal, not generic.

To have their servicers know what products and services they have, what they're eligible for, including a knowledge base of their transactional activities.

A single point of access or portal that spans across all products and services.

Access to information through automated workflow and other services that deliver responsive information 24/7.
Several of these areas can be difficult to execute, especially with legacy systems that may have layered point solutions, only delivering on a portion of customer needs. Developing and executing a solid strategy to engage customers and improve fragmented overbuilt technology, is at the backbone of providing customer-centric servicing. Consider ongoing federal and state regulation, investor requirements, and agency guidance, which all continue to be challenges for servicers. Whether it's the fact that many states are now writing extensive servicing regulation or this year's slew of disaster recovery actions and requirements, it's never a dull moment for mortgage servicers.
How do you improve your technology effort?
Delivering technology that supports consumer expectations is finally attainable through the numerous advancements in digital mortgage, including the incorporation of AI and growing access to consumer data. As a part of this effort, it is vital to serve today's customers in a manner that is not simply automated but is also dynamic and intelligent. Tapping into more powerful technology can both begin and advance with a flexible and sophisticated workflow application that is designed to manage advanced rule decisioning, as well as systemic automation.
Sophisticated workflow that complements the system of record, in the right framework, can meet each of the expectations previously called out. With an advanced workflow application, servicers can readily provide financial data that is specific to customers. Coupled with comprehensive rules-based decisioning, servicers can also offer product eligibility and conformance to quality and regulatory requirements, as well as the elimination of manual work driven by AI.
Lastly, the actual "customer service" component needs to be incorporated into the automated elements. Clarifire provides unparalleled customer service features and develops its products and services to help ensure servicing clients are able to offer the same.
What does a customer-centric servicing model involve?
We encourage readers to learn more about what's involved in delivering frictionless customer-centric servicing in your organization. At a minimum, it requires servicers to look at customer engagement with a fresh lens and touches on the following components addressed in the recent Clarifire white paper:
Customer satisfaction and retention need to remain the measure of success.

Servicers need to explore ways to boost the ease of the customer experience.

The business paradigm for mortgage servicers is in flux.

Today, customer-centric servicing needs to be made actionable.
The CLARIFIRE® workflow application is designed to assist servicers in delivering an engaging customer experience in addition to effectively addressing operational obstacles. With secure, cohesive workflow automation encompassing complex and powerful rules administration, CLARIFIRE® incorporates modern decisioning in a full-service SaaS offering that meets these customer expectations.
Prepare for the new decade with a boost to both your technology strategy and customer service approach. Contact us today at 866.222.3370 or visit us at eClarifire.com, to find out how to future-proof your organization with CLARIFIRE®.
If you liked this blog, read these next:

Jane has applied her vast experience (over 25 years) operating process-driven businesses to successfully redefine client-focused service. Jane has worked with expert programmers to apply cutting-edge web-based technology to automate complex processes in industries such as Financial Services, Healthcare and enterprise workflow. Her vision confirms Clarifire's trajectory as a successful, scaling, Software-as-a-Service (SaaS) provider. A University of South Florida graduate, Jane has received many awards related to her entrepreneurial skills.
Like this article? Feel free to share this with a friend or colleague!