Not all servicers are alike, whether it's size, portfolio composition, delinquency rates, or other criteria. Despite these disparities, the CFPB is determined to prioritize their oversight of mortgage servicers in an ongoing effort to identify and minimize risk for borrowers. Based on reported data and complaints, they've placed a strong emphasis on proper management of forbearance exits and the loss mitigation process. Their most recent response metrics report highlights the CFPB's responsiveness through efforts to issue rulings, temporary safeguards, joint agency statements, and tightened enforcement. The endgame is to ensure industry servicers are appropriately responsive to homeowners, especially looking back on the pandemic and the ongoing recovery.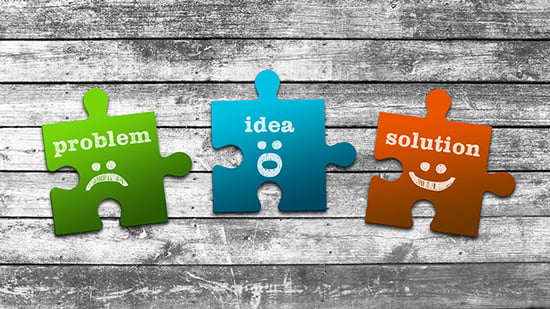 As you review recent findings, ask yourself if your organization falls into any of these categories. If you do, check out our suggestions on how to shore up your internal loss mitigation processes as a preparation for the next exam. Here are the current Top 5 Key Observations published by the CFPB as a part of their summarized report findings:
1. Call center hold time variability
Some of the collected servicing call metrics fell well outside the norm, with hold times reported in excess of 10 minutes and abandonment rates that topped 30 percent!
Take Action – Expand your call center capabilities with comprehensive views of all processes and history associated with your borrower in one view. CLARIFIRE CONTACT® and CLARIFIRE COMMUNITY® deliver the functionality you need today, including real-time visibility into issues and exceptions, as well as web or mobile access through a user-friendly self-serve portal. Make and implement changes that instantaneously address hold times and abandonment rates. Launch workouts and generate or sign documents with a single click, all while the borrower is on the phone.
2. Delinquency and exits from forbearance
The number of delinquent loans exiting forbearance is on the rise, with 15 percent of overall exits reported as delinquent and absent a loss mitigation workout plan.
Take Action – CLARIFIRE® is a proven, automated workflow application that includes a proven workout underwriting feature, a capability that streamlines rapid responses while driving a positive borrower experience.
3. Servicer data challenges
How long are borrowers waiting to connect to a live agent on your Interactive Voice Response (IVR) system? Some servicers didn't even track this key data point, and many evidenced high levels of data inconsistency, exemplifying an inability "to monitor their responsiveness and compliance."
Take Action – Explore how CLARIFIRE CONTACT® integrates with your IVR to connect and efficiently manage borrower call activity. At the same time, CLARIFIRE CONTACT® launches automated workflows and presents a complete picture of the borrower situation on a single screen. This approach improves your capabilities to meet and exceed CFPB expectations for responsiveness and compliance.
4. Borrower demographics
The lack of accuracy and consistency for borrower race, ethnicity, and language preference information was so erroneous that the CFPB could not make servicing comparisons for the purpose of their report.
Take Action – Don't let critical data allude you. CLARIFIRE® readily presents real-time data to users, which can be assigned to the borrower's loan history with a simple click. The live data you need is available throughout your processes and systems, helping to assimilate the data into consistent, usable information that is flexible and traceable. Data can be easily tagged and appropriate controls implemented with the sophistication of a modern workflow application.
5. Borrowers with Limited English Proficiency
Quickly becoming a growing concern in the industry, LEP borrowers are often lacking access to information and capabilities. The volume of 2021 Q4 delinquent loans lacking a loss mitigation workout option at the time of forbearance exit increased for LEP borrowers, whereas the frequency of this scenario decreased for non-LEP borrowers.
Take Action – CLARIFIRE® is uniquely designed to help you identify internal and industry discrepancies so you can address problem areas such as LEP borrower stability, before issues turn into examination findings or fines. Relevant data is displayed for the user throughout the application, enabling improved communications with your borrowers. Automated workflow distributes information to the appropriate individuals for special handling of LEP borrowers or others as deemed needful.

Technology That Delivers
The CFPB has commented that they are looking "to identify possible outliers and areas of elevated consumer risk." How did your servicing operation respond to the pandemic? If you're not entirely certain that your systems and personnel handled borrower needs during the pandemic, as well as today, then it is time to make a change.
CLARIFIRE® is able to identify and address current issues with modern, proven workflow automation that delivers real-time seamless servicing. Whether you're a large, mid-sized, or small servicer, CLARIFIRE® is the process automation software solution that positions your organization to provide help to borrowers exiting forbearance from the pandemic, in need of relief from natural disaster, or struggling under the pressures of rising inflation. No matter what the scenario, CLARIFIRE® powers organizational capabilities to be auditable and proactively responsive. We lead the industry in creating efficiencies and making customer service and retention a reality.
Experience the freedom of modern, seamless servicing with CLARIFIRE®. Contact us today at 866.222.3370 or visit us at eClarifire.com. Let us show you how to future-proof your organization with truly BRIGHTER AUTOMATION®.
Read these blogs and articles next

Jane has applied her vast experience (over 25 years) operating process-driven businesses to successfully redefine client-focused service. Jane has worked with expert programmers to apply cutting-edge web-based technology to automate complex processes in industries such as Financial Services, Healthcare and enterprise workflow. Her vision confirms Clarifire's trajectory as a successful, scaling, Software-as-a-Service (SaaS) provider. A University of South Florida graduate, Jane has received many awards related to her entrepreneurial skills.
Like this article? Feel free to share this with a friend or colleague!