The latest numbers reported by the Mortgage Bankers Association illustrate the volatility that remains in forbearance volume for servicers. As of December 31, 2021, an estimated 705,000 homeowners were in forbearance plans. This number increased in January as the number of new forbearance plans hit a three-month high. However, this trend appears to have reversed itself as the overall number of forbearance plans continues to decrease along with borrowers exiting plans. Of the borrowers remaining in forbearance, 63.1 percent are currently in an extension phase. Now the concern becomes how difficult will it be to transition these remaining borrowers to reinstatement or other permanent workout solution.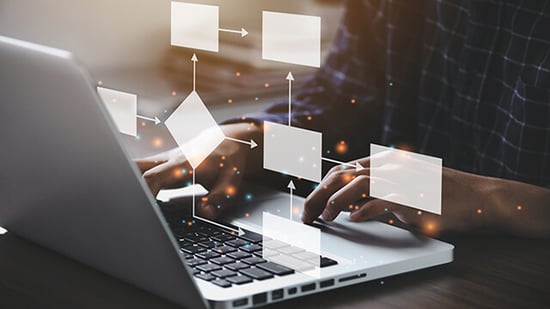 The volume of forbearance exits may have ebbed and flowed, but the real question is, what will the landscape look like as the remaining exits become more and more difficult to navigate into modification? The reality is that the ongoing movement out of forbearance remains a tremendous burden on servicing resources and operational efficiency. To date, nearly 30 percent of borrowers in forbearance have exited through less than optimal avenues, including loan deferral or partial claims, with approximately 15 percent having transitioned into loan modification. The surprising number may be that almost 17 percent exited forbearance without a loan modification plan, in addition to not remitting all outstanding payments. This can be a big number for servicers, who remain on the hook to make advance payments if these borrowers continue in a nonpayment mode.
The remaining exit numbers leave servicers asking themselves, how will my organization endure the ongoing transition of distressed borrowers out of forbearance? Mortgage servicers no longer have to be held captive by outdated systems or big-box solutions. Preparation for this phase of pandemic relief, with increased scrutiny from oversight agencies and lifting foreclosure moratoriums, requires loss mitigation software that is already in production and delivering proven capabilities that include current workout options. CLARIFIRE® has offered high-tech, automated, configurable workflows that streamline processes across your organization, coupled with in synch complex workout decisioning, since the financial crisis.

How to Simplify the Shift
Here's what you need in today's market, and what CLARIFIRE has delivered for more than a decade to our satisfied mortgage servicing clients:

Seamless Servicing
Experience real-time seamless servicing with CLARIFIRE. We continue to advance our product to stay ahead of the needs of the industry by incorporating leading-edge technology that ensures results are immediate and accurate. With data-sharing, AI, APIs, and a SaaS framework, CLARIFIRE's sophisticated automated workflow helps servicers seamlessly manage backlogs and distressed borrowers find meaningful results. Experience real-time velocity with bulk processing of like processes. With CLARIFIRE you deliver rapid relief while reinventing and automating your servicing capabilities.
Modernized Loss Mitigation
Modernize and streamline loan modification workflows, including foreclosure, bankruptcy, and liquidation. CLARIFIRE digitizes, automates, and connects all of your loss mitigation processes, including customer service, borrower interactions, and workout options. Your loss mitigation processes become flexible, transparent, and efficient in an environment that is available 24/7 with no-touch, self-serve capabilities.

Current API Capabilities
Leverage the speed of access and responses with API connectivity. This includes accessing the power of third-party resources and data service providers. CLARIFIRE enables centralized ease of connectivity with single sign-on, culminating in seamless servicing. Users do not leave CLARIFIRE, everything they need is right in front of them.

Borrower Engagement & Retention
Today's borrowers demand self-serve access as they request rapid relief options and outcomes. CLARIFIRE offers smart, bi-directional interactions, delivered through a user-friendly portal that is available from any device. Offering your borrowers the option to personalize their experience, and subsequently build retention, is a key opportunity for servicers.

Don't put off modernizing your approach to loss mitigation. This is a better approach, with better software, producing better results in real-time. Various stages of delinquency, whether a result of natural disaster, economic change, or pandemic residual are a given, but incurring excess cost, jeopardizing compliance, and operational risk don't have to be. Use the current forbearance exodus as a catalyst to streamline your loan modification processes, as well as payment deferment, partial claims, short sales, deed in lieu, foreclosure, bankruptcy, and REO.



The speed and accuracy of your processes will become a game-changer. It's time to legitimately own your operational infrastructure with a better approach, better software, and better results. Don't wait for the competition, compliance, or sheer volume to get in the way of your success – Let CLARIFIRE workflow automation software show you how easy it is to implement seamless servicing. Reinvent and automate your organization and create borrower retention, without waiting months to access innovation. Visit us today at eClarifire.com to find out more, or contact us directly at 866.222.3370. CLARIFIRE is Truly BRIGHTER AUTOMATION®.
Read these blogs and articles next

Jane has applied her vast experience (over 25 years) operating process-driven businesses to successfully redefine client-focused service. Jane has worked with expert programmers to apply cutting-edge web-based technology to automate complex processes in industries such as Financial Services, Healthcare and enterprise workflow. Her vision confirms Clarifire's trajectory as a successful, scaling, Software-as-a-Service (SaaS) provider. A University of South Florida graduate, Jane has received many awards related to her entrepreneurial skills.
Like this article? Feel free to share this with a friend or colleague!