What does the CFPB's recent initiative to curate mortgage products and assist homeowners have to do with mortgage servicing? More than you think. Part of a broader initiative, the Consumer Financial Protection Bureau is specifically looking for "public input on ways to support automatic short-term and long-term loss mitigation assistance for homeowners who experience financial disruption." The mortgage market sits at an unusual precipice, teetering between historic highs and lows in every area, from origination to loss mitigation and foreclosure. Yet, what makes this season even more nuanced, is the pandemic impact that has propelled our industry forward, finally forcing us into the digital age. So now, before taking a pause, the CFPB has made the timely decision to capture industry information that could assist us in driving this momentum in automation and accelerating it.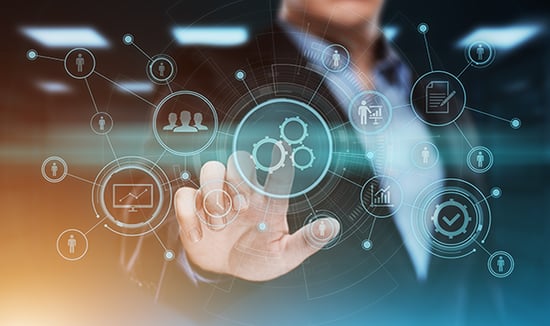 Promoting Mortgage Competition & Innovation
Corresponding with this effort, the CFPB issued its press release and a Request for Information at the end of September. At a high level, this RFI speaks to promoting competition, review of existing programs, and new products in the mortgage market. However, as you dig deeper, the current initiative is actually two-fold. The CFPB is seeking products and programs that:
Streamline and innovate automated refinance opportunities.

Automate forbearance and long-term loss mitigation options.
The endgame is to help homeowners in managing financial stability and assist the mortgage market in managing the refinance market gap. Achieving this goal will be derived from information and industry input that addresses persistent market failures and simultaneously creates greater borrower access to meaningful refinance and modification options in a rising interest rate environment. This effort is intended to provide improved access and opportunity to those needing short and long-term loss mitigation assistance.
Reducing Risk Amidst Disruption
Was your team ready for hurricane Ian? Mortgage servicers continue to struggle to remain responsive, digitally and otherwise, amidst ongoing volatility. The industry is more chaotic than ever as we struggle with the post-pandemic impact, the current resounding effects of natural disasters, rising interest rates, and the overall economic influence. Seeking to identify solutions to alleviate the unpredictability of the mortgage market, the CFPB is looking to reduce risk through modern automation. This RFI cites the benefits we saw through forbearance, and other loss mitigation options, as "streamlined short-term loss mitigation solutions" helped ensure market stability during the pandemic. The CFPB would like to ensure that homeowners impacted by unforeseen events, including natural disasters such as hurricane Ian, have automated access to similar, timely, and digitized relief.
Automation designed to reduce disruption is available and proven now. We're looking at true innovation that utilizes a SaaS framework for ease of software configuration, including flexibility and modern ways to approach deployments. Mortgage servicers want the freedom to implement the process automation and workout decisioning capabilities that are necessary to meet today's challenges without doing the heavy lifting that comes from outmoded processes, including internal software builds. Servicers want and need automation that evolves their operations and delivers consistent, immediate, high-quality results for all users, reducing risk no matter the disruption.
The Next Iteration of Loss Mitigation Automation
The ultimate culmination of industry feedback and CFBP efforts will expand automatic forbearance and long-term loss mitigation assistance. Default trends continue to shift from payment deferrals and forbearance to flex modifications and new loss mitigation alternatives. With foreclosures increasing on the heels of expiring moratoriums, mortgage servicers need to be positioned to support borrowers needing longer-term relief from hardship. This promotes industry efforts as presented in the RFI, but more importantly would complete the paradigm shift from spreadsheets and manual workarounds to modern workflow automation and data utilization. By working collaboratively, mortgage servicers can meet today's demands and modernize operations for tomorrow.
Partnering for the Future
If we've learned anything over the past decade plus, it's that change is constant. The last several years, in particular, have highlighted the need to be prepared for anything and everything. Clarifire has been innovating and delivering proven automation for several decades now and has seen the expansiveness of change. From this experience, we continue to be thought leaders, sharing and expanding on process automation innovation through CLARIFIRE®… transforming chaos into clarity through seamless digital servicing with modern, smart, automated workflows. Our sophisticated technology is designed to logically integrate with agency systems, leveraging data and streamlining overall processes. Bulk processing is utilized to help normalize processing volume and velocity, significantly supporting scale and retraction in response to flood, fire, and hurricane relief, as well as changes in forbearance, modification, and foreclosure activity. This is crucial to protect against the disruption that can arise overnight within our industry – especially if you are left exposed because your historical inclination has been to reach for manual, single-issue workarounds or your further reliance on internal staff software creation. It's time to leave the past behind and embrace the compelling and obvious advantages of a SaaS automation solution such as CLARIFIRE.
To continue the conversation, we hope you'll join us in Nashville at the MBA's Annual Convention and Expo. Please stop by Booth 1122 and see the true benefits of innovative and meaningful loss mitigation automation. Let CLARIFIRE help you create a digital path to your customers with a better approach, better results, and BRIGHTER AUTOMATION®.
Read these blogs and articles next

Jane has applied her vast experience (over 25 years) operating process-driven businesses to successfully redefine client-focused service. Jane has worked with expert programmers to apply cutting-edge web-based technology to automate complex processes in industries such as Financial Services, Healthcare and enterprise workflow. Her vision confirms Clarifire's trajectory as a successful, scaling, Software-as-a-Service (SaaS) provider. A University of South Florida graduate, Jane has received many awards related to her entrepreneurial skills.
Like this article? Feel free to share this with a friend or colleague!