The impact of the COVID-19 pandemic on mortgage servicers and homeowners is not over. As agencies and industry stakeholders evaluate the residual effect on homeowners, the question becomes, did the industry help them, and where could we have done a better job? The Mortgage Bankers Association (MBA) recently defended the efforts of mortgage servicers in response to concerns published by the U.S. Department of Housing and Urban Development (HUD) Office of the Inspector General (OIG). The MBA highlights how mortgage servicers were diligent in their efforts to help struggling homeowners, pointing to the numerous program changes and scaling to address record-breaking volume as underlying obstacles for servicers throughout the pandemic. However, during this period of lookback, it becomes clear that despite best efforts, servicers need to ensure readiness for future industry disruption, whether it comes from natural disaster, pandemic reverberation, economic calamity, or other sources. Are you ready?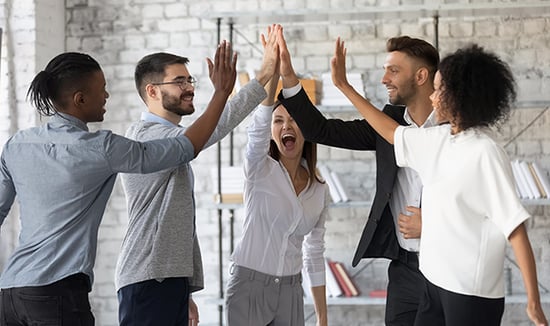 A New Level of Change and Volume
As the pandemic unfolded, mortgage servicers were persistent in their efforts to address unprecedented challenges to their infrastructure. The ongoing implementation of loss mitigation changes required constant operational process transformation, costly investment, and was frequently overwhelming. "Those difficulties increased the challenges that servicers faced in implementing these new and evolving programs for a never-before-seen volume of borrowers." Bob Broeksmit, MBA president and CEO, commented. Addressing this hurdle amidst historic volumes made it even more difficult for servicers to focus on providing a positive homeowner experience and ensuring timely, satisfactory results, a key concern for the HUD OIG.
How Servicers Measured Up
The two reports published by the HUD OIG in June looked at loss mitigation practices post-COVID-19 forbearance and assessed the results of compliance audits required by the Federal Housing Administration (FHA). The corresponding press release noted that "nearly half of the borrowers did not receive the correct loss mitigation assistance." The specific failures to comply were tied to evaluating loss mitigation options and stated that mortgage servicers:
Failed to provide borrowers with the loss mitigation option for which they were eligible,

Failed to properly calculate the borrowers' loss mitigation options, or

Provided loss mitigation options that did not result in the borrowers' loans becoming current.
In response to these findings, the HUD OIG recommended that the FHA Deputy Assistant Secretary for Single Family Housing work with servicers to identify why noncompliance ensued. Servicers are strongly encouraged to implement durable approaches to prevent future occurrences, as well as remedy the default status for impacted borrowers as appropriate. Last but not least, servicers have been instructed to take corrective action. Servicers can readily address each of these areas and evidence their ability to be proactive with the right technology.
Time to Reset
Have your servicing operations already become comfortable with pandemic forbearance being an issue of the past? This moment in time is an opportunity to reinforce and automate your operational workflow and practices or to completely refurbish your servicing operations with modern workflow automation. Consider the ability to create seamless servicing where your processes run throughout loss mitigation and the servicing lifecycle without interruption, delivering timely, meaningful data and decisioning, not just a monotone response. Borrower satisfaction with the automation that you put into place will accelerate your reset exponentially.
Help is Available
Clarifire has been and remains a trusted, preferred vendor delivering innovative servicing software. Our services connect your borrowers to the capabilities they need when they need them, offering self-serve options 24/7 through a sophisticated, integrated, user-friendly portal. Whether your borrower is newly distressed, re-impacted by the pandemic, or grabbling with a natural disaster, such as fire, flood, or hurricane, CLARIFIRE® quickly assesses eligibility, presents qualified workout options, and initiates loss mitigation processes through workout fulfillment.
If you consider what would happen if, later this year, we were on the verge of another disaster scenario with even half of the impact of the COVID-19 pandemic, would you be ready? CLARIFIRE not only delivers best-in-class modern capabilities, rapid implementation, and seamless servicing but also enables you to scale. Your organization can access bulk processing, whether it's driving data, completing eligibility determinations, or issuing required communications. Keeping up with industry volatility without filling seats, now that's being ready!
Sound exciting? It is. Contact us today at eClarifire.com or 866.222.3370 to shore up your organization with sophisticated, modern workflow automation and intelligent decisioning coupled with great partners in a growing ecosystem.
CLARIFIRE® is Truly BRIGHTER AUTOMATION®.
Read these blogs next

Jane has applied her vast experience (over 25 years) operating process-driven businesses to successfully redefine client-focused service. Jane has worked with expert programmers to apply cutting-edge web-based technology to automate complex processes in industries such as Financial Services, Healthcare and enterprise workflow. Her vision confirms Clarifire's trajectory as a successful, scaling, Software-as-a-Service (SaaS) provider. A University of South Florida graduate, Jane has received many awards related to her entrepreneurial skills.
Like this article? Feel free to share this with a friend or colleague!