Despite ongoing government initiatives for policy and regulation, the healthcare industry continues to grow exponentially. Hospitals must be nimble, flexible, and run a tight ship to remain financially solvent. Growth and staffing shortages, combined with what has become a consumer-driven industry, means that healthcare executives are competing for staff, resources, and patients at the same time they are striving to provide quality patient care and work within a smaller budget. In this environment, healthcare organizations must look at their most significant concerns and areas with the most opportunity for improvement in the shortest amount of time.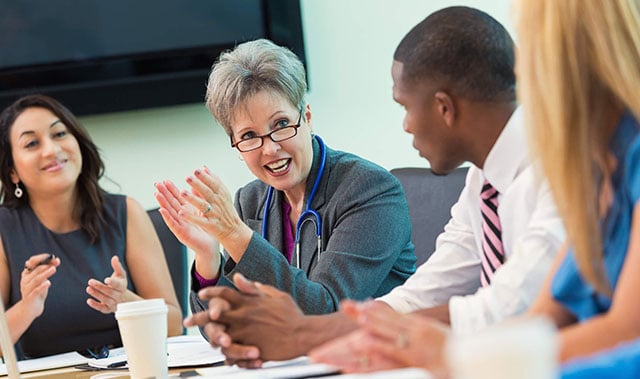 In recent blogs, we've talked about the American College of Healthcare Executives (ACHE) survey addressing some of the top issues confronting hospitals today. Following financial concerns, patient safety, and staffing shortages, the next three topics raised as major concerns for hospital executives include behavioral health/addiction related issues, patient satisfaction, and access to care.
Behavioral Health & Addiction
The problem:

Behavioral Health has been shown to have a direct impact on patient physical health and overall well-being. There is mounting evidence to show that behavioral health can lead to avoidable, chronic conditions. However, Behavioral Health programs can be costly for hospitals, and often lack resources. To make matters worse, the current addiction crisis has further exacerbated the volume of patients in need of behavioral healthcare.



The solution:

No one formula works for all hospitals here. Finding the right fit varies based on hospital location, patient population, and more. For many, it begins by identifying behavioral health characteristics at admissions. This allows organizations to standardize and automatically route the patient to the right combination of caregivers. Using workflow to standardize and streamline processes and exceptions will make a rapid difference.



Another way some organizations are working to manage behavioral health needs is with local addiction prevention education by way of community outreach. Other options include telemedicine to provide easy access to additional resources without the patient leaving the comfort of their home. What many have recognized is the need to treat the patient as a whole, with mental health being a large piece to solving the patient's illness puzzle.
Patient Experience
The problem:

Patient experience impacts patient safety, clinical outcomes, and hospital reimbursements. Because of this, most organizations today have measures in place to work toward improvements. However, many organizations miss the mark.
The solution:

To improve the Patient Experience, you must adjust the patient's perception of care. Accomplish this by establishing empathetic care models that build communication and trust with patients. Nurse Leader Rounding is often the primary tool used by hospital leaders. With an easy to use rounding tool as your care companion, improving patient experience isn't difficult or time consuming. It's what you do.
Access To Care
The problem:

Access to convenient care is one of the biggest drivers of where the patient will go. Patient care access problems include transportation issues, office hours, and appointment times, with limited resources for some services.
The solution:

Healthcare leaders are tackling this issue in numerous ways. Some have partnered with companies like Uber to get rides for their patients, and others have extended their office hours to accommodate work schedules. Finally, an emerging popular solution is implementing telehealth, as part of improving access when resources are limited. This proves especially helpful in rural areas where resources are scarce. Regardless of the tactic used, organizations must continue to improve access as part of their growth strategy. Leveraging technology that can display the distance a patient has to travel and prompt to communicate with the patient about options is ideal.
Download Our New Rules of Nurse Leader Rounding
CLARIFIRE HEALTH® presents innovative and easy to use technology that elevates the patient perception of care and overall quality of the hospital. Our rounding application improves the patient's experience, safety, and clinical outcomes. More than just workflow automation, our solutions provide caregivers with what they need to personalize and connect with their patient. Using patient preferences and historical information with real-time, actionable data elevates hospital rounding processes, audits, clinical workflows, and more. Using workflow to standardize processes for communication about access to care along with decreasing the cycle time for managing behavioral health needs are positive results of technology and care giving working together. We have proven results to share. Want to find out more? Call us today at 866.222.3370 or visit us at www.eclarifire.com to discover how CLARIFIRE HEALTH is Truly BRIGHTER AUTOMATION.
If you liked this blog, read these next!
Tammy Bourassa
Tammy Bourassa leads the business account management team at Clarifire. She came to Clarifire with over 15 years of experience in selling and supporting client software solutions within the healthcare industry. Her industry knowledge ranges from pre hospital/EMS care to inpatient and rehabilitation care. Tammy has successfully led various sales, account management and operational teams. When asked, she said she really enjoys growing business by building relationships. "It's so much fun to work with all the flavors of people and to help solve their issues."
Like this article? Feel free to share these tips with a friend or colleague!