Do you know the average number of decisions a person makes a day? 35,000! That's the number reported by various internet sources. It's a bit overwhelming, but when you think about the number of decisions you made before you left for work this morning it's definitely possible. It certainly makes it easier to understand why we are all so tired at the end of the day. Our brains are working overtime!
If we are processing 35,000 decisions a day, it would be interesting to understand how many of those decisions were poorly made. In the business world, erroneous decisions can be costly from both a time and money perspective. Organizations that utilize automated workflow with robust business rules engines, minimize their risk associated with specific decision making situations. Integrated business rules replace the need for manual decisions to drive the process forward.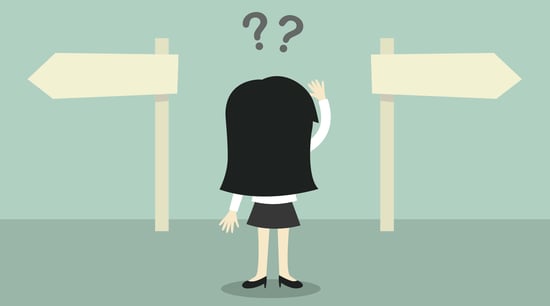 Business Rules Define the Business Logic
Business rules are a predefined by the business as a set of decision points and the subsequent actions that result based on that decision. As the workflow receives input from data manually entered, tasks completed, or information uploaded from a third party system, the workflow will interact and respond based on the business rule logic.
Business Rules Secure Knowledge
Business rules are created based on the knowledge of the employees who have executed the business process manually for years. With the knowledge contained within the platform, the workflow knows what decisions to make. It will interactively react to the clicks of the buttons and work activities to capture and drive the logic across the organization.
Business Rules Eliminate Gaps and Silos
Individual business applications or focused point processes that never interact create a scattered, fragmented network of ineffective workflows that are costly to any organization. Business rules connect disparate processes by orchestrating data and images from multiple sources simultaneously, eliminating fractals or fragmented processes by dynamically linking everything together.
Business Rules Add Controls to the Process
Sometimes it's hard to keep up with all the changes in corporate and regulatory policy. Business rules are the watchdog to ensuring that your organization remains compliant. They provide the necessary controls to ensure all required data is entered and sign off occurs prior to moving to the next step.
Business Rules Manage the Exceptions
There is always seems to be an exception to the rules. Business rules not only define the rules, but they also define what happens when there is an exception to the rule. By managing both the rules and the exceptions, business rules continue to drive the process forward consistently.
Business rules capture the essence of your business, driving processes forward based on your needs. Enabling automated workflow to intelligently guide the user through multiple scenarios and decision paths, business rules decrease the number of manual decisions made decreasing the risk of wrong decisions.
Related Articles and Whitepapers
5 Ways to Realize ROI with Workflow Automation
6 Questions to Ask When Selecting a Workflow Solution

Jane Mason, Founder and CEO
Jane has applied her vast experience (over 25 years) operating process-driven businesses to successfully redefine client-focused service. Jane has worked with expert programmers to apply cutting-edge web-based technology to automate complex processes in industries such as Financial Services, Healthcare and enterprise workflow. Her vision confirms Clarifire's trajectory as a successful, scaling, Software-as-a-Service (SaaS) provider. A University of South Florida graduate, Jane has received many awards related to her entrepreneurial skills.
Like this article? Feel free to share these tips with a friend or colleague!