Or are you stuck by the side of the road as others pass by? It's time to stop doing the same thing… and getting the same results. The obstacles that face mortgage servicers continue to ebb and flow into 2023 with rising interest rates, increasing MSR sales, and worries of delinquency as inflation and unemployment numbers climb. Servicers can expect to grapple with the onslaught of last year's originations, tackling loss mitigation as lack of affordability meets recession, including impaired working capital and profitability. Although dealing with a roller coaster of hurdles is not new for mortgage servicing, how we overcome obstacles is different. The question remains, are you stuck in the past?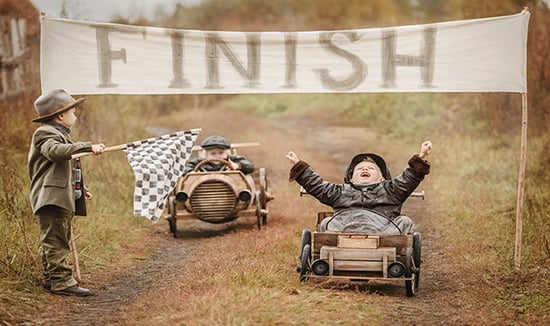 There's no doubt that we are a resilient industry. However, the leaders in mortgage servicing are now the true innovators. These are the entities that have been fearless in their efforts to embrace technology, encompassing artificial intelligence, software-as-a-service, 24/7 self-serve access from any device, sophisticated real-time decisioning, and complex workflow automation. All of which work together to create a single Seamless Servicing engagement. With this approach to business, a servicer is then ready to take on whatever this year doles out.
Where are the Opportunities?
With obstacles also come opportunities, and this year presents multiple possibilities, especially when it comes to products. As purchase business expands and refinances contract, aggressive lenders have already started reigniting interest in adjustable-rate mortgages, home equity products, and buydowns. Building better borrower/servicer relationships becomes key on the back end and involves creating meaningful experiences right from the start. Are your onboarding systems ready for these new products – not old school ready but current readiness? Are you embracing current velocity with bulk delivery or desperately trying to map changing data fields?
Onboarding is your first chance to make a lasting impression. The key is to couple data synchronization with instantaneous exception processing accessible through a dynamic dashboard. Add on superior no-touch, mobile customer service technology, and you're in business. CLARIFIRE®'s modern workflow, coupled with CLARIFIRE CALCULATOR® and CLARIFIRE COMMUNITY®, deliver a seamless flow from onboarding throughout the servicing lifecycle.
What's on the Agenda?
There's a lot going on in mortgage servicing this year, and it's only February. The Consumer Financial Protection Bureau just released updated Mortgage Servicing Examination Procedures. This could easily necessitate a full look at your current processes. Imagine being able to identify where changes are needed on the spot. CLARIFIRE gives your businesspeople access to a best-in-class rules and decisioning engine. This means no use cases, code development, or waiting for IT resources, just results.
Leverage a new level of innovation and technical sophistication as your team addresses recent Fair Lending changes and follows current appraisal bias concerns, from the Federal Financial Institutions Examination Council's Appraisal Subcommittee (ASC) hearing on appraisal bias to the U.S. Department of Housing and Urban Development's announcement on their efforts in this area, including their Reconsideration of Value proposal. Your team can be confidently ready to incorporate any or all updates as they become relevant to your organization.
Are You a Game Changer?
As we look to a new year of new experiences, servicers have a decision to make. Are you going to be a leading-edge competitor or not? Are you looking at how to be more innovative? Make your technical prowess your own. CLARIFIRE gives you all the functionality and innovation you need in a configurable framework. Why be like everyone else when you can stand out from the competition with CLARIFIRE's uniquely modern and adaptive features:
Tap into an expansive library of the proven business processes needed to meet current and future industry demands.

Leverage the ability to create new processes that are specific to how you do business.

Gain immediate access to data when and where you need it, on any device, 24/7.

Dispel the pain of regulatory change and ease operational impact with advanced workflow and decisioning.

Experience personalized service that is specific to you – move beyond generic inflexible, dated solutions.

Increase efficiencies and profitability throughout your organization with CLARIFIRE's innovative approach to seamless servicing.
Today's industry leaders know how to use data and advanced technology to create a leading edge. If you've waited to embrace modern approaches to servicing, it's time to drive past the competition with true innovation that simultaneously engages and educates your borrowers on their options and opportunities.
The Road to Servicing Success Begins with CLARIFIRE®
CLARIFIRE is designed to help you build market share and expand borrower relationships on your terms. Replace outdated traditional process automation and workflow with the sophisticated automated workflow application that is revolutionizing how servicers do business. CLARIFIRE ensures your servicing shop is prepared to meet the challenges and opportunities that lay ahead. Built on a SaaS framework and powered by a versatile, intelligent decisioning engine, CLARIFRE delivers the flexibility needed to onboard in bulk, rapidly respond to regulatory change, and manage the nuances of loss mitigation under multiple default scenarios. Transcend business normalcy and experience seamless servicing with CLARIFIRE. Meet us in Orlando at booth #802 to learn more about the benefits of innovation uniquely designed for you. Contact us directly at 866.222.3370 or visit us at eClarifire.com to see how you can future-proof your organization and boldly navigate delinquency in 2023 with CLARIFIRE®. Truly BRIGHTER AUTOMATION®.
Read these blogs and articles next

Jane has applied her vast experience (over 25 years) operating process-driven businesses to successfully redefine client-focused service. Jane has worked with expert programmers to apply cutting-edge web-based technology to automate complex processes in industries such as Financial Services, Healthcare and enterprise workflow. Her vision confirms Clarifire's trajectory as a successful, scaling, Software-as-a-Service (SaaS) provider. A University of South Florida graduate, Jane has received many awards related to her entrepreneurial skills.
Like this article? Feel free to share this with a friend or colleague!