We've just passed the two-year anniversary of COVID-19 foreclosure moratoria and are quickly rounding the corner on the first quarter of 2022. Where does this leave mortgage servicers as the industry wrestles with rising foreclosure filings amidst ongoing volatility in regulation, the economy, and technology? Above all, mortgage servicers should not be taking a pause. Despite receding delinquency and forbearance percentages, foreclosure activities are on the rise, which will more than likely precipitate more regulatory change, and may easily worsen under current economic factors. Given the circumstances, the most important tactic this year may be staving off uncertainty.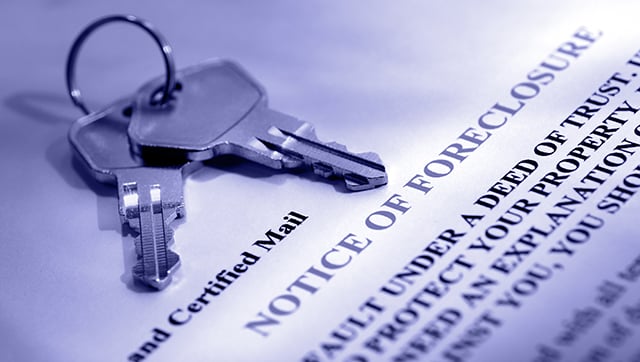 Foreclosure Activity on the Rise
No doubt, a segment of recent foreclosure starts are attributable to pent-up default activity, as well as some seasonal, post-holiday boosts that are typical for this time of year. However, one cannot argue with the numbers behind this surge in foreclosure activity. The February 2022 U.S. Foreclosure Market Report released by ATTOM highlights an increase in foreclosure filings of 11 percent from January to February and a 129 percent rise year over year. Foreclosure starts were up 40 percent from the prior month and 176 percent from the previous year. Irrespective of the catalyst, servicers are once again facing volatility in default servicing.
This influx of foreclosure actions converges with the ongoing transition of borrowers out of forbearance and partial payment plans. When this is combined with diminishing origination activity, rising interest rates, and burgeoning inflation, it puts real pressure on mortgage servicers. Each of these factors contributes toward a dampening of the bottom line and fosters further uncertainty.
So, what is the future of foreclosure for mortgage servicers? This answer could be as unknown as the pandemic impact was a year ago or as simple as envisioning a modern approach to software utilization.
How Technology Can Ease the Impact
Technology advances and the digitization of our industry have created a real opportunity for servicers to progress beyond reliance on outmoded servicing systems, inflexible big box solutions, and costly efforts to build versus buy. As your organization strategizes its transition away from pandemic impact, addresses foreclosure instability, and grapples with ongoing uncertainty, you don't have to continue playing catchup. You can have it all and realize meaningful results in 2022!
First and foremost, get out of the workout rules business. Trying to solve today's servicing concerns through reliance on your internal resources is time-consuming, costly, and outdated. Conversely, you can experience seamless servicing that connects data across your organization, creating a digital experience for both internal and external users. It is as simple as implementing software that uses dynamic pathing, in addition to workflow that knows where to go, when to go there, and most importantly, what the user needs to see. Envision a future of foreclosure and default servicing where your workout and business rules management, plus decisioning, is inclusive of Fannie Mae SMDU, Freddie Mac Resolve, agency reps and warrants, as well as automated workout rules management for FHA, USDA, and private investor relief programs. This approach frees up your resources to focus on what you do best, service borrowers to improve loan performance while managing the overall cost to service. Seamless servicing is a reality. Do business your way and allow technology to do the heavy lifting.

Ease the Impact with Seamless Servicing
Let 2022 be the year that your organization truly becomes a nimble, progressive, and winning mortgage servicer. Clarifire, the premier process automation company, delivers low code SaaS software that maximizes data service relationships and streamlines business processes. This caliber of innovation expands servicer capabilities so regulatory and requirement changes can be transparently implemented across your organization. Your borrowers have access to current workout options with 24/7 no-touch access, allowing them to self-serve from any device. Or if they prefer to engage with your call center, your team can readily access the information needed, supported by sophisticated workout rules, dynamic decisioning, and powered by meaningful data that is made smart.
Whether it is volatility in foreclosures, delinquency, regulation, or otherwise, stay ahead of industry change and uncertainty with technology that can be used to best suit your needs. A better approach, with better software, that's BRIGHTER AUTOMATION®. To learn more, visit us at www.eclarifire.com or contact us directly at 866.222.3370.
Read these blogs and articles next

Jane has applied her vast experience (over 25 years) operating process-driven businesses to successfully redefine client-focused service. Jane has worked with expert programmers to apply cutting-edge web-based technology to automate complex processes in industries such as Financial Services, Healthcare and enterprise workflow. Her vision confirms Clarifire's trajectory as a successful, scaling, Software-as-a-Service (SaaS) provider. A University of South Florida graduate, Jane has received many awards related to her entrepreneurial skills.
Like this article? Feel free to share this with a friend or colleague!