Over the past few months, Clarifire has published meaningful discussions on the numerous requirements mortgage servicers have taken on to manage disaster relief programs and support homeowners experiencing related financial hardship. Amidst financial remedies, such as forbearance and disaster relief modifications, there is another critical area that servicers look out for in times of disaster…. ensuring property repair doesn't financially burden borrowers or impair collateral.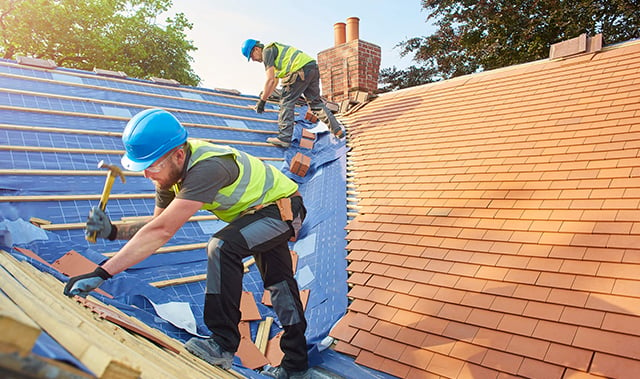 Recovery Takes Time
The enduring task of overseeing numerous post-disaster activities, while managing loan default risk that is predicated on borrower performance, as well as collateral rehab in the hands of third-parties, can be daunting for servicers, especially, when you consider the scale and immediacy of the challenge. The National Oceanic and Atmospheric Administration just published U.S. damage estimates from 2018 weather and climate events at $91 billion.
It takes up to five months to simply cleanup after a disaster occurs. Following the initial cleaning effort, the actual recovery period lasts anywhere from eight to 20 months. For mortgage servicers, this means an extended period of tracking exorbitant numbers of reimbursements in addition to impacted borrower payments as the homeowner works through the repair and reimbursement process, both of which continue long after the initial assessment of damage.
Hazard Insurance Reimbursements
Government entities, including the Department of Veterans Affairs (VA), the Federal Housing Administration (FHA), and the United States Department of Agriculture (USDA), require servicers to carefully manage the hazard insurance reimbursement process, in addition to navigating the post-disaster loss mitigation guidelines. Hazard insurance reimbursements must be reviewed and settled as expeditiously as possible following a disaster event. Servicers are expected to work closely with borrowers and insurance providers, and often must solicit repair documentation in order to protect the collateral, minimize default risk, and protect against fraud.
Reduce Default and Protect Collateral
Estimates suggest that 77% of all homes in the United States are at risk of suffering damage as a result of natural disaster. Considering that the corresponding rehabilitation process may take months, or even years for tens of thousands of homes, servicers should be extremely cautious about relying on fragmented or manual processes. The only way to tackle ongoing property repair and reimbursement processes don't contribute to collateral impairment or borrower default is to ensure your organization has the capabilities in place to facilitate coordination of multiple activities, communicate with borrowers and third-parties, as well as verify that collateral has been restored.
During this time, servicers must also watch for signs of default. Borrowers that may have been on track to maintain timely payments can begin to struggle as home repairs mount, often coming out of pocket as they await relief and reimbursement. Creating a multi-faceted approach to automate parallel and converging relief processes will help reduce default and protect collateral simultaneously.
CLARIFIRE® Tackles Disaster Relief
Configurable workflow goes a long way in assisting servicers as they juggle the various disaster relief activities and stay on top of ongoing issues, including property rehab. Whether helping to minimize risk, ensure timelines are met, identify exceptions, or generally manage relief processes, automating operational practices with CLARIFIRE® is a vital component of successfully meeting today's disaster relief landscape.
Delivering a sophisticated workflow platform that is coupled with a robust rules engine, CLARIFIRE is uniquely designed to assist servicers in coordinating complex processes across multiple departments and systems. CLARIFIRE understands the intricacy of disaster relief, from agency guidelines and product options to collateral management. Don't wait for another disaster to innovate your servicing operation, visit eClarifire.com today, or contact us directly at 866.222.3370.
If you liked this blog, read these next:

Jane has applied her vast experience (over 25 years) operating process-driven businesses to successfully redefine client-focused service. Jane has worked with expert programmers to apply cutting-edge web-based technology to automate complex processes in industries such as Financial Services, Healthcare and enterprise workflow. Her vision confirms Clarifire's trajectory as a successful, scaling, Software-as-a-Service (SaaS) provider. A University of South Florida graduate, Jane has received many awards related to her entrepreneurial skills.
Like this article? Feel free to share this with a friend or colleague!