Nearly half of mortgage servicers indicated that they felt the western region of the US was most likely to see an increase in distressed inventory for the latter half of the year. This was one of the key findings from Auction.com's 2019 Disposition Summit Client Survey Report.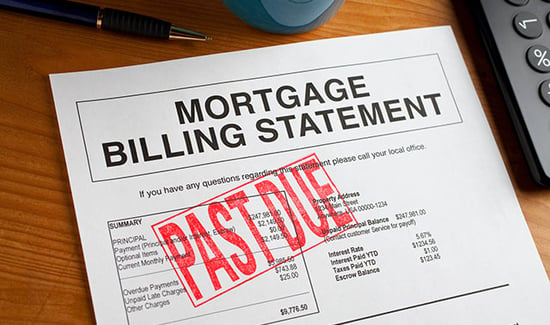 Survey Predictions
Auction.com – known as the "largest distressed real estate marketplace" – prepared their distressed market outlook based on a survey of more than 60 banks and nonbank servicers that were polled during their annual Disposition Summit, held in Dallas, Texas. The survey confirms that while 80% of respondents expect "only slight changes" in foreclosure and real estate owned (volume), servicers are still cautious when it comes to pain points and at-risk regions.
Survey respondents reportedly expect the West to be approximately twice as likely to experience an uptick in distressed inventory for the year, as compared to the Midwest, South and Northeast regions. Indeed, the West saw a 10% increase in foreclosure starts during the first quarter, in addition to year-over-year increases in foreclosure starts in major markets of the region, which encompasses San Diego, Denver, Seattle, and Portland. This represents a shift from activity experienced earlier in the year, when foreclosure starts were markedly higher in the South for the first quarter. The expected increases in year-to-year distressed inventory could prove challenging for servicers that may not be prepared for a rise in volume for their respective area.
Survey Takeaways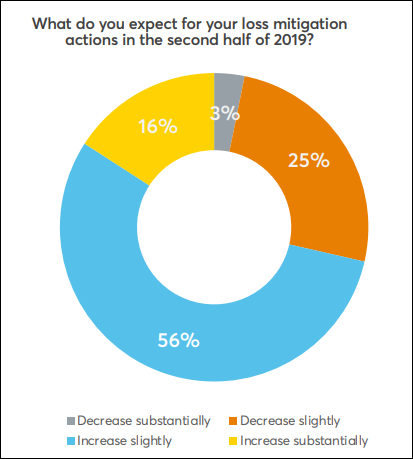 An unexpected key takeaway from the survey results was the fact that most respondents plan to boost loss mitigation efforts this year. Only 28% of respondents expect loss mitigation actions to decrease in 2019, whereas 56% expect it to increase slightly, and 16% anticipate it will rise substantially. These sentiments are most likely in response to the historical volume of natural disasters, including the lingering devastation in Puerto Rico. The old concepts of foreclosure continue to be replaced by evolving loss mitigation alternatives to assist borrowers in distress, thus generating ongoing actions on the part of servicers.

The Auction.com survey reiterates the importance of remaining focused on loss mitigation. Even though delinquency rates are hovering near two-decade lows, servicers must always be prepared for unexpected shifts in the market, in response to everything from interest rate changes to regional economic health and natural disasters. If ill prepared for market fluctuation, servicers may not be able to manage a rapid or unexpected increase in distressed activity. One could easily find themselves with resources and margins tapped out, and system enhancements sitting on the backburner.


Scale Your Operations Easily
CLARIFIRE® is ready to support exactly this type of scenario. Our workflow application brings structure, visibility, governance, and innovation to business processes, as well as incorporating the flexibility needed to scale quickly. By taking your processes a step beyond previous approaches to basic automation, CLARIFIRE helps you readily address market challenges by creating a dynamic approach to complex business processes that leverages data and AI. CLARIFIRE is designed to help you administer nuanced requirements, as well as manage corresponding communications and activities, so your team is ready for change when it strikes a significant region of your servicing portfolio. Remove the roller coaster of exceptions and streamline the chaos – Not just for distressed activity, CLARIFIRE provides a sophisticated workflow and loan decisioning application that is proven to help reduce costs and risk in all areas of business operations. Visit eClarifire.com today or contact us directly at 866-222-3370 to learn more.
Let us show you how to future-proof your organization with CLARIFIRE.
If you liked this blog, read these next:

Jane has applied her vast experience (over 25 years) operating process-driven businesses to successfully redefine client-focused service. Jane has worked with expert programmers to apply cutting-edge web-based technology to automate complex processes in industries such as Financial Services, Healthcare and enterprise workflow. Her vision confirms Clarifire's trajectory as a successful, scaling, Software-as-a-Service (SaaS) provider. A University of South Florida graduate, Jane has received many awards related to her entrepreneurial skills.
Like this article? Feel free to share this with a friend or colleague!