Accountants have a countdown to Tax Day. Schools have a countdown to summer. Retailers have a countdown to Christmas. The mortgage industry has an important countdown of its own that's rapidly approaching. Will you be ready to start evaluating borrowers for the Flex Modification program on October 1st?
Flex Mod combines features of HAMP with both Fannie Mae and Freddie Mac's Standard and Streamline Modification programs into a single solution. The new program also addresses key features from the Guiding Principles for the Future of Loss Mitigation.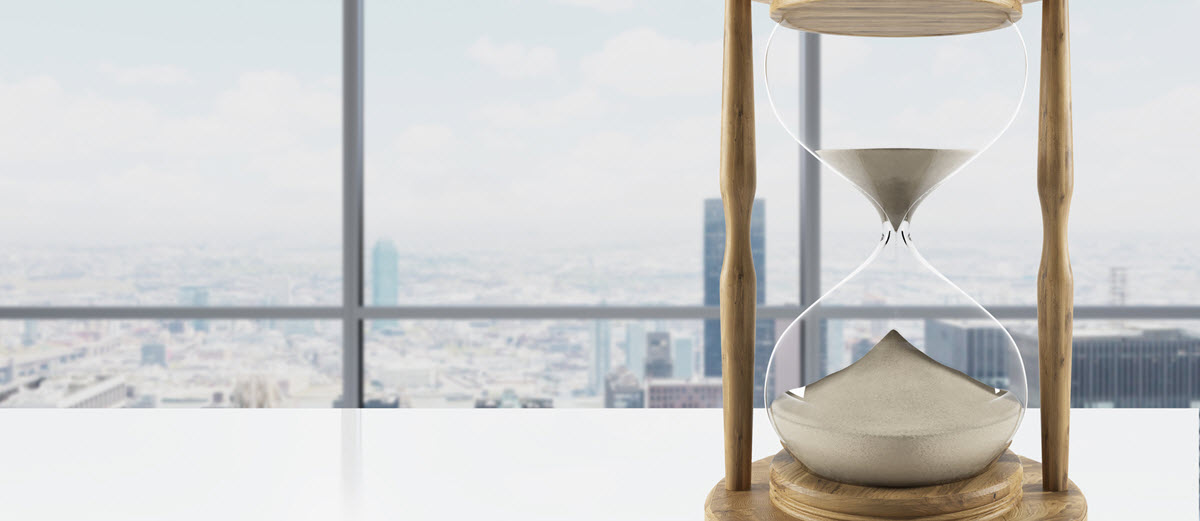 The details of the new program were announced late last year to give servicers time to prepare. Did you spend the summer hard coding for Flex Mod? Yes? Awesome! You are almost ready. Do you have controls in place to govern your approach? No? Don't panic!
Workflow automation can strengthen your solution, providing servicers the control and confidence they need to rapidly simplify and standardize the new Flex Mod process, while keeping an eye on the future. Here's how.
Accessibility
Hardships come in many forms and the accessibility to information is critical. Homeowners need a simple mobile process in place to seek mortgage assistance. Customer portals coupled with workflow provide servicers a friendly, automated, efficient, and timely way to engage with the customer. This ensures that homeowners are able to easily obtain the needed and appropriate level of assistance.
Affordability
The end goal is to provide homeowners with meaningful payment relief that addresses the needs of the homeowner, the servicer, and the investor. Interaction with the customer is needed to understand their current financial situation and determine the program that provides the relief they need. Workflow facilitates this interaction.
Accountability
An appropriate level of process oversight for obtaining mortgage assistance is needed for the protection of all parties involved. Workflow coupled tightly with a workout underwriting calculator is the ultimate in oversight to eliminate gaps, mitigate risks through a standardized approach, and controlled by repeatable business rules and logic.
Sustainability
Solutions designed to support the Flex Mod program should resolve the delinquency and be effective long-term for the homeowner, the servicer, and the investor. The key to success is coupling your workout underwriting calculations with workflow that adds the governance and controls. The push and pull of quality information blended with accurate calculations and qualification will lead to sustainable workouts for use today and into the future.
Transparency
Homeowners need a clear understanding of the process to obtain assistance and the terms of the assistance. Any information about their options and how to utilize them should be available to the homeowner and any parties helping them. Leveraging technology that can educate and guide them through next steps is critical.
Homeowners should be able to view the status of their loan online or receive notifications when the status is updated. Any documents associated to their loans should also be made easily available. It's about providing them with relevant information when it's needed.
The deadline to begin using Flex Mod is rapidly approaching. Workflow is the key to successful loss mitigation programs. Be ready for the changes with a loss mitigation workflow solution that supports real-time eligibility determination and open customer communication.

Jane Mason, Founder and CEO
Jane has applied her vast experience (over 25 years) operating process-driven businesses to successfully redefine client-focused service. Jane has worked with expert programmers to apply cutting-edge web-based technology to automate complex processes in industries such as Financial Services, Healthcare and enterprise workflow. Her vision confirms Clarifire's trajectory as a successful, scaling, Software-as-a-Service (SaaS) provider. A University of South Florida graduate, Jane has received many awards related to her entrepreneurial skills.