In addition to federal regulations enforced by government agencies, including the Consumer Financial Protection Bureau (CFPB) and Office of the Comptroller of the Currency (OCC), mortgage servicers are subject to state regulations within the states they conduct business. And in the case of New York, those regulations can be as demanding, if not more so, than federal requirements. Even servicers that don't operate in New York must keep a close eye on proposed changes to state requirements that have the potential to impact or increase today's burden of compliance.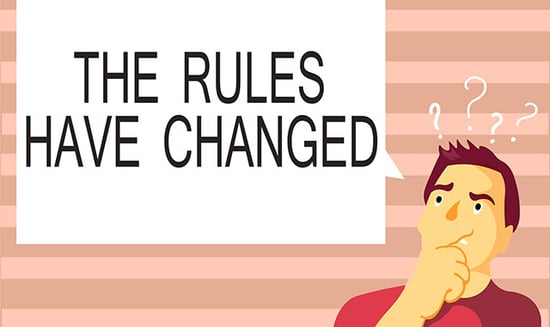 Earlier this summer, the New York Department of Financial Services (NYDFS) released proposed changes to its mortgage servicing regulations, Part 419 of the Superintendent of Financial Services' Regulations. The proposal revisits legislation and rules imposed following the financial crisis. It takes into consideration amendments that span the servicing business from escrow accounts to payment crediting, account statements, fees, borrower complaints, loss mitigation, reporting, prohibitions, third-party providers, mortgage servicing transfers, and affiliated business arrangements. Many of the amendments are intended to bring New York state regulations in line with the CFPB's mortgage servicing rules. While comments were due at the end of July, it is incumbent on servicers across the country to track how the proposed changes could affect their business processes and compliance program.
The proposed NYDFS changes also encompass the treatment of delinquencies and loss mitigation, which are summarized as follows:
Faster Assignment of Single Point of Contact
Under the proposed changes, NYDFS would require servicers to establish a single point of contact within 30 days of delinquency, or once a borrower has requested a loss mitigation application. This compared to the 45-day requirement under federal regulations.
Late Payment Notice Exemptions
The amended regulations would continue to require servicers to send a late payment notice to borrowers on or before day 17 after delinquency occurs. However, there are now two exemptions from notification. The first is if the notification is inconsistent with bankruptcy automatic stay provisions. The second is if notice has already been provided, yet the borrower remains delinquent. The notice of late payment is not required in either scenario.
Broader Early Intervention Notice Requirements
Early intervention notices would be required in written form under the proposed changes. NYDFS goes beyond federal regulations in this instance, requiring servicers to include the nature of delinquency, their loss mitigation policies, and housing counseling information in the early intervention notice. The state regulations would also conflict with certain requirements under the Fair Debt Collection Practices Act by not providing an exemption for bankruptcies or borrowers that have sent a cease and desist notice.
Shorter Acknowledgment Notice Window
Servicers currently have 10 business days to acknowledge receipt of a borrower's loss mitigation application. NYDFS has proposed reducing that time frame to 5 business days.
Updated Loss Mitigation Timing
The proposed changes would allow servicers to proceed in evaluating incomplete loss mitigation applications under certain scenarios. This is similar to federal regulations; however, the timelines for evaluating applications in New York state may conflict with CFPB rules.
Expanded Notice Requirements for Application Determination
NYDFS has proposed requiring servicers to provide additional information when notifying borrowers of the determination of their loss mitigation application. Included in the notice is the type of loss mitigation option, the amount of time to accept the option, and significant changes to loan parameters, such as term, balance, fees, and capitalized amounts applied to the loan balance.
Longer Borrower Response Timelines
Federal regulations require borrowers to notify servicers of their acceptance or rejection of a loss mitigation offer. However, the proposed changes in New York state would provide borrowers a longer window of 30 days, which is twice the current 14-day requirement.
Stronger Borrower Right to Appeal
Notably, the proposed changes would allow borrowers to appeal denials of all loss mitigation options. Under federal regulations, borrowers can only appeal denials of trial and permanent loan modifications.
Be Prepared for Change
Servicers need to make certain they are positioned to address process changes expeditiously and accurately. Whether state, federal, or investor fluctuations, the world of loss mitigation is not stagnant. The evolution of this segment of the mortgage industry continues as servicers and their partners learn to use more relevant data to move through change management, focusing on margin efficiencies, resource utilization, and customer experience. Successes in this area require keen vendor partners and flexible, robust software that can help servicers proactively anticipate, prepare, and implement change.
The Clarifire team has proven their expertise and thought leadership in the default servicing arena, bringing to fruition configurable automated workflow for the past decade. The CLARIFIRE® application was built for change. With housing loss mitigation and disaster workout rules for government, GSE and agency requirements included, CLARIFIRE® provides a sophisticated, proven, workout rules management system that assists servicers in readily adapting new requirements that can be organizationally and systemically deployed in a fluid, consistent manner.
Confidently meet today's challenge to innovate and comply, without degrading the customer experience with CLARIFIRE®. If you haven't seen how we can impact and evolve your operations, then please contact us today at 866.222.3370 or visit us at eClarifire.com.
Let us show you how to future-proof your organization with CLARIFIRE®.
If you liked this blog, read these next:

Jane has applied her vast experience (over 25 years) operating process-driven businesses to successfully redefine client-focused service. Jane has worked with expert programmers to apply cutting-edge web-based technology to automate complex processes in industries such as Financial Services, Healthcare and enterprise workflow. Her vision confirms Clarifire's trajectory as a successful, scaling, Software-as-a-Service (SaaS) provider. A University of South Florida graduate, Jane has received many awards related to her entrepreneurial skills.
Like this article? Feel free to share this with a friend or colleague!