While some hospitals prepare for a second wave of the COVID-19 pandemic, others have not yet reached the peak of the curve. In either case, hospitals are reopening non-essential services as states start various stages of reopening America. With an ongoing pandemic, what are the considerations? Will patients feel safe enough to show up for their care? Many people continue to be reluctant to return. Undoubtedly, it will take more than reassuring messages about safety and process, especially with contradictory information from friends or family on social media. In most cases, until an organization has demonstrated safety measures, the patient volumes will remain decreased. What can hospitals, surgery centers, and other medical facilities do to mitigate patient fears?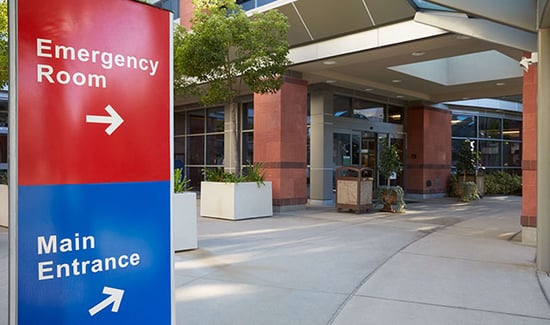 You can have data without information, but you cannot have information without data.
~Daniel Keys Moran
It is no secret that healthcare technology got its first black eye with the introduction of the original EMRs. Caregiver issues to locate information, lack of mobility, or redundant typing of data were just a few negative connotations that came to mind when discussing electronic solutions of the past. Fortunately, mobile technology innovation has dramatically improved over the last few years. With better technology, caregiver adoption has soared. If there ever was a right or best time for organizations to beef up their infrastructure with innovation and standardization, it is now. Streamlining and improving processes with the ability to track and trend quality and safety adherence will be crucial for frontline caregivers to deliver the safest and highest quality of care in the shortest amount of time. Let's talk about a few strategies that incorporate technology to benefit organizations with the kind of data they need, how they need it, and when they need it.
Ease the Flow of COVID-19 Patients
Managing the surge and flow of COVID-19 patients with workflow technology streamlines and improves the processes, along with audit trails to ensure compliance. Workflow technology for COVID-19 enables mobile audits to screen potential patients on the website portal or drive through areas. By automating the process, visibility is available in real-time for evidence-based decision making.
Manage & Track Safety During (and After) Surges
Organizations using innovative workflow technology have the ability to manage hospitalized COVID-19 patients around non-COVID-19 patients. For example, safety precautions and considerations for non-COVID-19 patients can be automated and tracked in real-time. Some of those considerations might be:
Automated Handwashing Audits - Organizations can use these audits to improve compliance through real-time visibility and adherence to guidelines.

Cleaning of hard surfaces or areas - The cleaning guidelines continue to change. CLARIFIRE® workflow automation allows quick and easy changes to safety campaigns as the guidelines evolve.

Infection Control Assessment tools based on healthcare setting, including:

Environmental disinfection checklists - Use in between patients to ensure proper guidelines are automated and tracked, ensuring compliance with organization protocols.

Personnel and patient infection protection audits – From PPE masks, eyewear, and protective gear, ensure proper usage compliance.

Infection control gap assessments - To see which areas in the organization need improvements.
The possibilities are unlimited! These are just a few examples of the automation for processes where organizations can recognize the most benefits. Even better, these measures will have data to back up safety programs and outcomes. Showing data and hard facts will help ease patients' worry and urge the return to healthcare organizations.
Why CLARIFIRE® Workflow?
Clarifire does not just digitize and automate data; we are process improvement experts that couple Subject Matter Expert experience with our award-winning technology, CLARIFIRE. And all those technology solutions we mentioned? Those, and more, are all available in the CLARIFIRE application. Our technology has the speed to market with easy integrations, and caregivers adopt quickly because the application is mobile and easy to use. They appreciate having vital patient information visible in real-time. And executives love CLARIFIRE because they have complete transparency on process and guideline adherence. CLARIFIRE provides organizations with the information required to put the proof in the pudding for patients and local communities. Call our process improvement experts at 866.222.3370 or visit eClarifire.com.
If you liked this blog, read these next!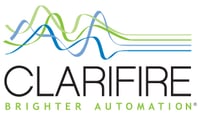 Like this article? Feel free to share these tips with a friend or colleague!