As part of its ongoing innovation initiative, the Office of the Comptroller of the Currency (OCC) has announced its own Innovation Pilot Program. The pilot will complement several ongoing programs and efforts, including the creation of the new Office of Innovation, "innovation hours" programs at various offices, and the availability of bank charters to fintech companies. Moving another step forward, the innovation pilot will establish a "sandbox" environment where financial institutions can test innovative products and services in a controlled environment.Other regulators have launched programs similar to the OCC Innovation Pilot Program that have served to monitor and foster innovation in financial services. Most notably, the Consumer Financial Protection Bureau's eClosing Pilot, which began in 2014, and continued to inform the agency's view of mortgage closing technology into 2017.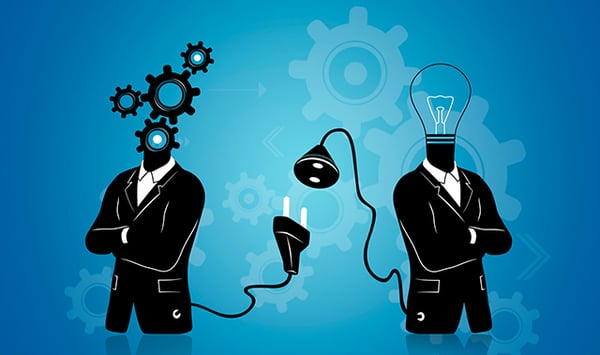 What is the OCC's Innovation Pilot?
The OCC's Innovation Pilot will take a broader look at any innovations that are believed to provide "significant opportunities or benefits to consumers, businesses, financial institutions and communities." The program is intended to support "responsible innovation" in the banking system, advance the OCC's understanding and supervision of innovative activities, inform future controls and safeguards, as well as raise awareness about supervisory approaches that unintentionally inhibit innovation.
"Supporting a financial system that innovates responsibly is central to the mission of the OCC," said Comptroller of the Currency Joseph Otting in a statement. "As the prudential regulator of the US federal banking system, the OCC has been a leading voice among regulators on the importance of encouraging innovation that promotes safe and sound bank operations, treats customers fairly, and provides fair access to financial services. The proposed program is an important step as we look to the future of supervision and the evolution of the US banking system."
Who Can Participate?
Although the program will only be open to OCC-regulated entities, which encompasses newly chartered nonbank fintech companies, applicants can include specific vendor products or services that they are developing or deploying. Selected applicants benefit from direct engagement with OCC representatives on safety and soundness expectations, risk management, and compliance requirements. The duration of each pilot will be determined on a case-by-case basis. Individual programs are projected to extend for between three and 24 months, and are expected to kick off around the end of the year.
What is the Status of the Pilot?
The OCC's program description is in the solicitation process with feedback from industry stakeholders due by June 14. This is a great opportunity for mortgage servicers to provide comments that can help shape the program, and include their trusted technology partners, to meet the needs of this sector of the industry. Specifically, the OCC has asked respondents to consider the "preferred nature of regulatory engagement" in the program, the types of innovation best served, and any other general suggestions. The agency will outline the application process once the corresponding feedback has been considered.
These kinds of programs represent a slow but timely shift among regulators to survey the landscape of technology and innovation in the financial services space. Regulators have a crucial role to play alongside industry and vendor investment in new technologies. Without regulatory recognition and the understanding of specific innovations across different market segments, industry efforts to advance technology will not be able to reach their full potential.
Partnering with Clarifire
As a leading industry innovator, Clarifire understands the importance of partnering with government agencies, regulators and other companies to advance technology adoption in the financial services realm. Our CLARIFIRE® automated workflow application has already helped numerous mortgage servicers transform fragmented systems and processes into seamless and efficient operational practices. Creating workflow driven by a sophisticated business and financial rules engine, CLARIFIRE® readily assimilates regulatory change, investor updates, and automation of existing manual processes, while positioning your organization to compete in the evolving fintech world. Contact Clarifire if you'd like to pursue partnering on a project with the OCC and take a step forward in innovation for the banking system. Clarifire is well informed on both industry initiatives and the importance of individual servicer objectives. Connect with us today at 866.222.3370 or visit us at www.eclarifire.com. Let us show you how to future-proof your organization with CLARIFIRE®. Truly BRIGHTER AUTOMATION ®.
If you liked this blog, read these next:

Jane has applied her vast experience (over 25 years) operating process-driven businesses to successfully redefine client-focused service. Jane has worked with expert programmers to apply cutting-edge web-based technology to automate complex processes in industries such as Financial Services, Healthcare and enterprise workflow. Her vision confirms Clarifire's trajectory as a successful, scaling, Software-as-a-Service (SaaS) provider. A University of South Florida graduate, Jane has received many awards related to her entrepreneurial skills.
Like this article? Feel free to share this with a friend or colleague!