You've heard the saying, "the more things change, the more they stay the same". The mortgage industry has definitely seen its fair share of changes in the last decade, brought in part by the financial crisis of 2008. While the landscape may have changed, the pain points that servicers experience remain essentially the same today.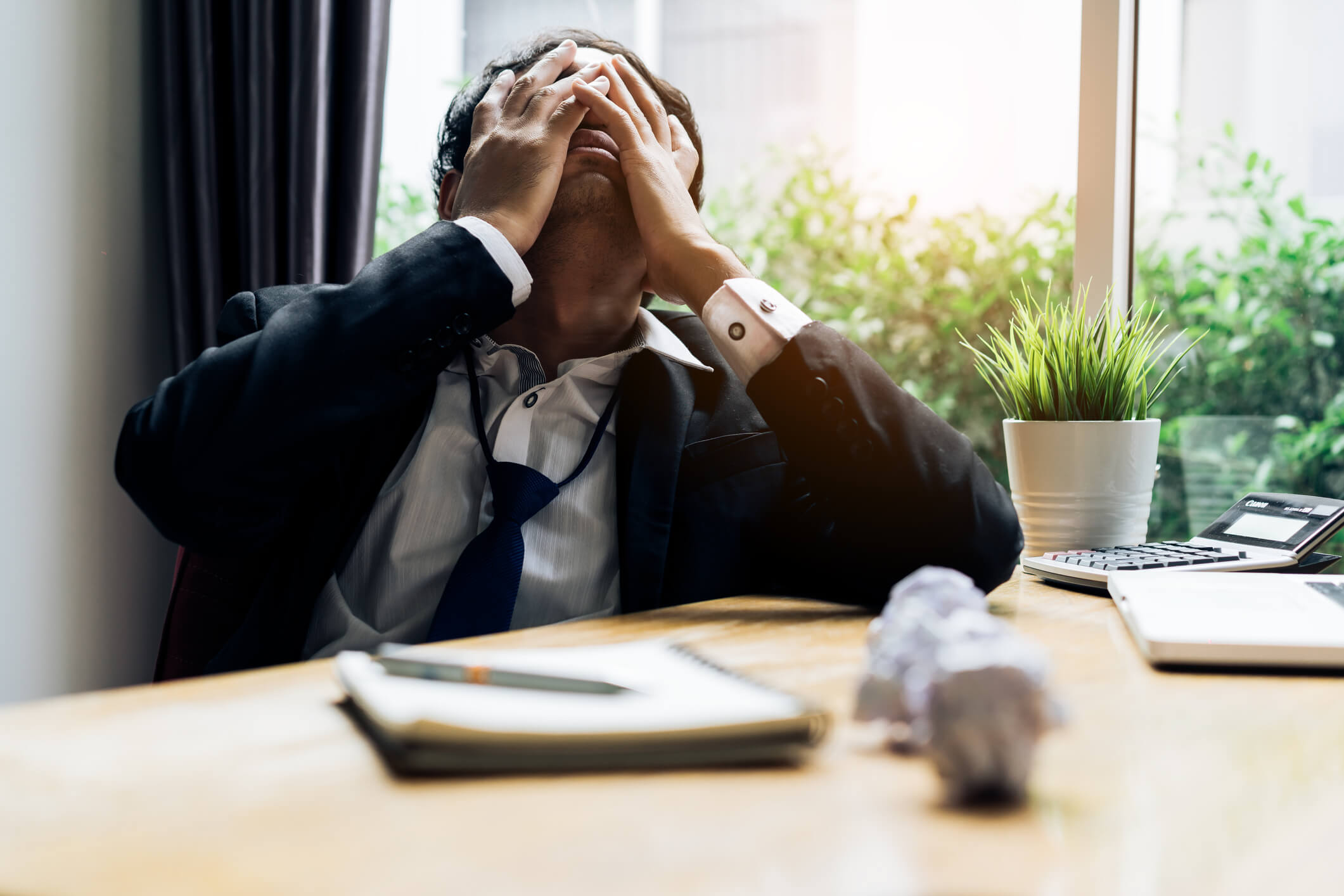 Controlling Costs
The cost of doing business is a focal point for any successful organization, in any industry. Cost is a direct correlation to the efficiency of corporate performance. Efficiency is all about producing the results you want with optimized overhead. Seeking ways to make your processes more efficient with less variation will reduce your overhead and drive down the cost to service the loans.
Changing Regulations
Compliance has been, and will continue to be, a hot topic in the servicing industry. The lack of compliance is costly for both a company's reputation and pocketbook. While servicers continue to adapt to the compliance mandates, whether lessening or new, placed upon them, the need to replace antiquated technology with more flexible solutions is apparent.
Increasing Customer Expectations
In an industry where you all play by the same rules, it's important to find a key differentiator for competitive advantage. The customer experience is a big one in the servicing industry. During the originations process, customers are heavily involved filling out forms, providing documentation, and answering questions. This relationship lasts typically about 45 days. Within servicing, you are in it for the long haul – 15 to 30 years. Your only communication may be the payment you receive each month, unless a problem arises. You want to make sure it is a positive experience and use this opportunity to improve interactions.
Technology to the Rescue
In a regulated industry, cost, compliance, and customer service have been and will continue be pain points for servicers. As a business, costs are continually a concern. Regulations are changing, but will always be there. Borrowers are the reason you are in business, so it's important that you make sure they have a great experience. Since the pain points aren't going to go away, you need to find a way to make them less painful. As technology continues to evolve, you should rely on it to make this happen.
Reducing Costs
As a business, your goal is to find a balance between efficient operations and the cost of doing business. Efficiency is achieved by eliminating waste. Workflow automation does this by breaking down and standardizing complex processes to automate repetitive tasks and eliminate manual tasks. This level of automation provides organizational consistency, reduces human error, decreases risk of missed steps, and eliminates unnecessary redundancy – reducing your operating costs.
Incorporating Change
As regulatory changes are announced, servicers need to integrate changes into their processes quickly and easily. Low-code applications are designed to accelerate the process for building and changing solutions. Using visual development tools, changes are made with a point and click instead of extensive coding. Thanks to this flexibility, regulatory changes can be implemented by the lines of business quickly. Servicers gain the ability to control their regulatory input, data, and reporting across the organization.
Improving Customer Communications
While borrowers don't have a say in who services their loans, they definitely have a voice when the service they receive is less than satisfactory. Communication and collaboration between servicers and borrowers is crucial to making things run smoothly and creating a positive experience. Workflow automation solutions, when combined with a collaborative communication portal, provide a single place where all parties involved in the process can work together. Servicers can send notifications to borrowers for delinquent payments, missing documents, or loan modification options. This is also the perfect place to promote other products and services. Borrowers can upload missing information, view status updates, ask questions, or seek information about the products and services you are promoting.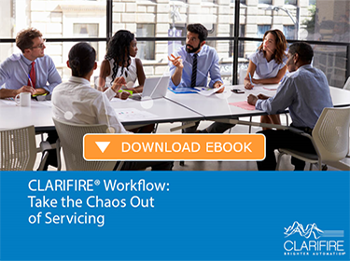 Keep Moving Forward
Now is the time to seek out an innovative, transformational technology that addresses the servicing industry's pain points. An automated workflow solution integrated with an intelligent business rules engine and customer portal can bring the operational stability needed to assist servicing firms in meeting the growing and changing needs of the business, regulators, and the consumer.
Read These Stories Next
How Can You Be Compliant With So Many Regulations At Every Level?
Increase Customer Engagement Opportunities with Self-Service Technology
How Does Automated Workflow Improve Operational Efficiencies?

Jane has applied her vast experience (over 25 years) operating process-driven businesses to successfully redefine client-focused service. Jane has worked with expert programmers to apply cutting-edge web-based technology to automate complex processes in industries such as Financial Services, Healthcare and enterprise workflow. Her vision confirms Clarifire's trajectory as a successful, scaling, Software-as-a-Service (SaaS) provider. A University of South Florida graduate, Jane has received many awards related to her entrepreneurial skills.
Like this article? Feel free to share this with a friend or colleague!