New research suggests a growing number of service members are opting for Department of Veterans Affairs (VA) mortgage programs over other alternatives. The Consumer Financial Protection Bureau's (CFPB) Quarterly Consumer Credit Trends report for the first quarter of 2019 dug into first-time service member home buying trends. The results should remind mortgage servicers of the need to stay on top of VA-specific policy requirements, especially the VA's expanding disaster relief loss mitigation requirements.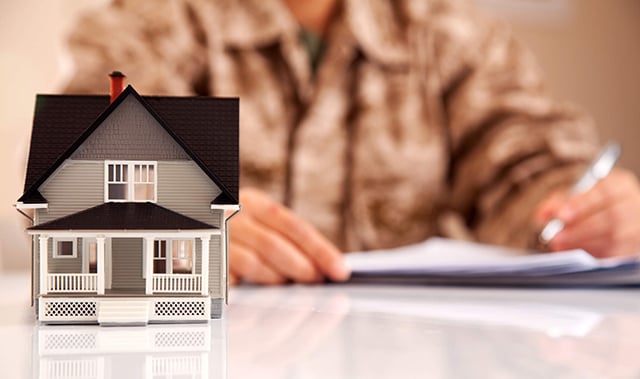 The VA Shift
The CFPB report tracks service member mortgage activity from 2006 to 2016. The share of service members who used a VA program to finance their first home program grew from only 30% in 2007 to an impressive 78% by 2016. While some of this shift can be explained by the impact of the 2008 financial crisis, the CFPB said, "whereas non-service member's reliance on Federal Housing Administration (FHA) and United States Department of Agriculture (USDA) mortgages declined after 2009, service members' reliance on VA loans continued to increase." The shift was also part of the larger movement away from conventional mortgages to government-guaranteed programs.
The research also shows that service members are buying more expensive homes with VA loans programs. The median loan amount for first-time service members has increased across VA, FHA, and USDA loans alike. The median loan value for FHA and USDA loans in 2016 was $150,000 compared to $212,000 for VA loans. This median loan value is fairly close to conventional home loans for non-service members, attesting to the competitiveness of the VA program.
Notably, service members are more likely to avoid delinquency with a VA loan according to research findings. While delinquency rates for all government-backed mortgages declined from 2010 to 2016, service members with VA loans experienced lower default rates (roughly 3%) than FHA and USDA loans, which experienced a default rate of 5%.
Translating the Data
What does this data mean for mortgage servicers? – As the VA program grows, servicers must ensure they have the proper solutions in place to stay on top of VA-specific loss mitigation and disaster relief requirements. Clarifire has written about the VA's unique requirements previously, explaining that especially in times of disaster, the VA is one of the more responsive federal agencies. The VA's attentiveness to disaster relief requirements can be challenging for servicers who must navigate existing policies and timelines in the VA Servicer Handbook M26-4, while staying on top of ongoing programmatic changes, adhering to investor recommendations, and implementing operational processes. When roughly 80% of service members are choosing a VA product, servicers need to be prepared ahead of time to keep up with the VA's proactive approach to disaster relief.
How CLARIFIRE Can Help
Implementing a process automation feature rich workflow system that easily drives program and policy changes, including those for loss mitigation and disaster relief, will reduce time, costs, and operational errors. This type of approach is even more critical for servicers in a time of increasing VA loan activity. Clarifire offers an innovative workflow application that has been used by servicers to gain efficiency and improve margins for nearly a decade. CLARIFIRE® includes a robust workout rules engine that helps servicers manage program growth, ensuring the ability to stay on top of VA-specific loss mitigation and disaster relief requirements.
If you liked this blog, read these next:

Jane has applied her vast experience (over 25 years) operating process-driven businesses to successfully redefine client-focused service. Jane has worked with expert programmers to apply cutting-edge web-based technology to automate complex processes in industries such as Financial Services, Healthcare and enterprise workflow. Her vision confirms Clarifire's trajectory as a successful, scaling, Software-as-a-Service (SaaS) provider. A University of South Florida graduate, Jane has received many awards related to her entrepreneurial skills.
Like this article? Feel free to share this with a friend or colleague!