Last week, Clarifire told you what to expect from the Mortgage Bankers Association's (MBA) annual Technology Solutions Conference and Expo in Dallas, Texas. But if you didn't have a chance to make it down there, we've got what you missed. In addition to a showcase of new advancements, the conference explored the tradeoff between upfront investment costs and long-term efficiencies, drags on innovation, and the trajectory of the Mortgage Industry Standards Organization (MISMO).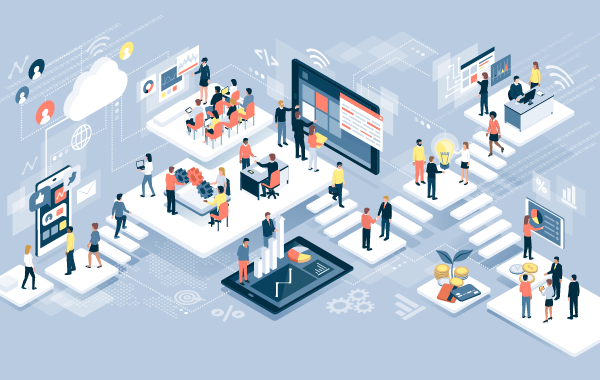 Ahead of the conference, the industry trade association promised "big solutions" and "big things." Stakeholders including technology experts, operations and compliance staff, industry leaders and investors got a first-hand look at cutting edge innovations including artificial intelligence and machine learning.
Growing Costs
Discussion panels took on the serious questions, taking a hard look at the growing cost to originate and service loans over recent years. Increased expense, particularly closing costs, have climbed year-over-year alongside advancements in closing technology and solutions. The rising costs, however, are likely temporary and can mostly be attributed to the initial technology investment. Over time, lenders are expected to recoup these expenses through the benefits gained from reduced timelines, streamlined operations, and risk mitigation.
Buy Versus Build
An important conversation revolved around whether lenders should develop their own proprietary technology internally or rely on industry vendors. Most stakeholders agreed, that turning to industry specific technology vendors was the best choice. Vendors offer targeted expertise and resources to deliver efficient solutions. They are also able to deploy solutions much faster than developing internal technology, eliminating current challenges now versus after the year or more it takes to build. Not all vendors are created equal, some panelists argued. Speakers encouraged lenders to seek out reputable vendors with a robust client base.
Regulatory Change
Another topic of discussion looked at new legislation and regulatory change, which poses some short-term obstacles for technology deployment. Recent privacy standards, including the California Consumer Privacy Act (CCPA) and the European Union's General Data Protection Regulation (GDPR), necessitate additional compliance considerations and could contribute to increased costs, particularly for small and regional lenders.
Big Announcement
MBA also used the conference as an opportunity to announce a new $2 million investment in MISMO. Kurt Pfotenhauer, MISMO Chairman, said, "MBA's investment will provide seed funding to accelerate the development of new initiatives. We hope that lenders, vendors, and others across the mortgage industry will follow MBA's lead by contributing additional funding and the human resources necessary to deliver the standards that will support innovation throughout the industry."
CLARIFIRE is Innovative Technology
Once again, MBA Tech has provided a unique forum for evaluating current industry technology innovation and obstacles, alongside colleague collaboration. Clarifire was there to participate and as an industry leader in automated workflow continues to evolve the CLARIFIRE® offering. Clarifire, the company, is incorporating AI and machine learning into their solution, helping to improve their capacity to offer a customer-centric experience for their clients, as well as borrowers.
Additionally, the original premise for Clarifire was to offer a workflow solution that effectively improved operational activities, visibility, and reduced cost through automation. CLARIFIRE delivers rapid automated responses in a bi-directional collaborative application, providing flexibility and transparency for your organization to incorporate industry rules into existing processes.
If you haven't had the opportunity to experience our robust, feature-rich application, contact us today at 866.222.3370 or visit us at eClarifire.com. Don't miss out on the chance to partner with a proven industry vendor. We understand the importance of having systems and workflow that line up with the needs of your organization, as well as those of the industry.
If you liked this blog, read these next:

Jane has applied her vast experience (over 25 years) operating process-driven businesses to successfully redefine client-focused service. Jane has worked with expert programmers to apply cutting-edge web-based technology to automate complex processes in industries such as Financial Services, Healthcare and enterprise workflow. Her vision confirms Clarifire's trajectory as a successful, scaling, Software-as-a-Service (SaaS) provider. A University of South Florida graduate, Jane has received many awards related to her entrepreneurial skills.
Like this article? Feel free to share this with a friend or colleague!