The Mortgage Bankers Association has promised "big solutions" and "big things" at this year's Technology Solutions Conference and Expo in Dallas, Texas. As the mortgage industry continues to embrace technology solutions in every aspect of the business, the conference next week offers an opportunity to expand the dialogue between lenders, servicers, and vendors to uncover new areas in need of innovation and improve on existing services.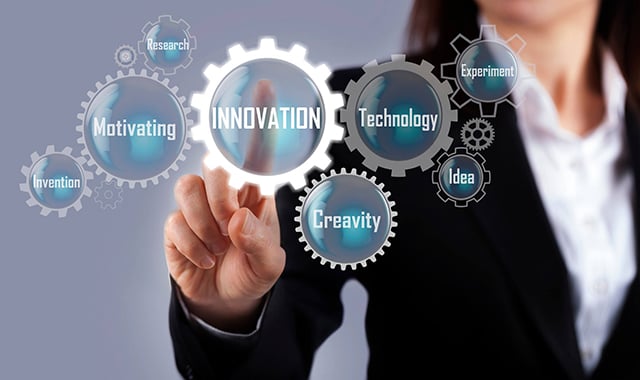 The gathering of technology experts, operations and compliance staff, industry leaders, investors, and other stakeholders will dive deep into the transformative role of technology in mortgage lending. "Technology continues to revolutionize both the residential and commercial/multifamily real estate finance markets. Fintech is opening the market to non-traditional players, and emerging digital technologies continue to provide more efficient processes and create a better borrower experience. Using technology to create practical solutions and build competitive products and services is key to the success of your real estate finance business," the Mortgage Bankers Association said.
The Customer Experience
Enhancing the customer experience is a recurring theme that was also a hot topic at the Mortgage Bankers Association's National Mortgage Servicing Conference and Expo last month. As a technology vendor, Clarifire prioritizes ease of use for servicers with a clear vision of the end user experience for the customer. Panels at MBA Tech will discuss how to nurture customer-centric operations and rethink the business process from the consumer's perspective.
The conference also promises to offer a whole host of technology implementation "how-to" sessions, including how to avoid common technology investment pitfalls and how to get business and technology leaders on the same page. Other discussions will explore more cutting-edge innovations with technology showcases, artificial intelligence, and machine learning, the completely digital mortgage, and forward-looking originations technology.
Thoughtful investment and partnerships remain an important element of technology success. Industry stakeholders will delve into the "art and science of vendor management," emphasizing the importance of selecting the right provider and laying a solid foundation for long-term successful innovation.
CLARIFIRE® - Your Workflow Partner
Importantly, an entire session will be dedicated to compliance and workflow automation tools as a clear path to successfully enhance your existing processes. Clarifire is an experienced provider of sophisticated automated workflow, providing proven structure and rules to the mortgage industry for more than a decade. As your team thoughtfully entertains various products in this area, it's important to focus on flexibility, cost-effectiveness, and reliability. The CLARIFIRE® platform offers demonstrated functionality in each of these areas. Additionally, our automated workflow and rules framework is designed so your business team can readily configure rules that support your specific needs as well as industry requirements. Additionally, CLARIFIRE COMMUNITY® is uniquely designed to improve your customer-centric approach to borrower needs, delivering rapid automated responses in a bi-directional collaborative framework.
Don't miss out on the chance to partner with a vendor that understands system design and workflow needs to match your organization. Clarifire drives compliance, cost control, and competitive market share. Contact us today at 866.222.3370 or visit us at eClarifire.com.
If you liked this blog, read these next:

Jane has applied her vast experience (over 25 years) operating process-driven businesses to successfully redefine client-focused service. Jane has worked with expert programmers to apply cutting-edge web-based technology to automate complex processes in industries such as Financial Services, Healthcare and enterprise workflow. Her vision confirms Clarifire's trajectory as a successful, scaling, Software-as-a-Service (SaaS) provider. A University of South Florida graduate, Jane has received many awards related to her entrepreneurial skills.
Like this article? Feel free to share this with a friend or colleague!