The Winter Olympics in PyeongChang, South Korea just ended. For the first time in nearly a decade, North Korea participated. If you've been watching, you know this is making history because technically, North and South Korea are still at war.
The number of fatalities from this year's flu season is also making the history books. The Washington Post reports "the number of people going to doctors' offices and emergency rooms has surged to levels not reported since the peak of the 2009 swine flu pandemic. Hospitalizations are also at record levels." Some hospitals even went as far as setting up tents outside in their parking lots due to overcrowding. Caregivers are true heroes and the gold medalists of the healthcare industry.
When the patient census skyrockets and more bodies fill more beds, how can nurses keep up with the increased volume of patient rounding without risking a decrease in HCAHPS scores? Here are a few interesting commonalities between managing flu season and competing in the Olympic Games.
Preparation is Key
Not only does it take years and years of dedication and hard work for even a shot at qualifying for the Olympics, athletes must prepare for many unknowns—like weather conditions and altitudes.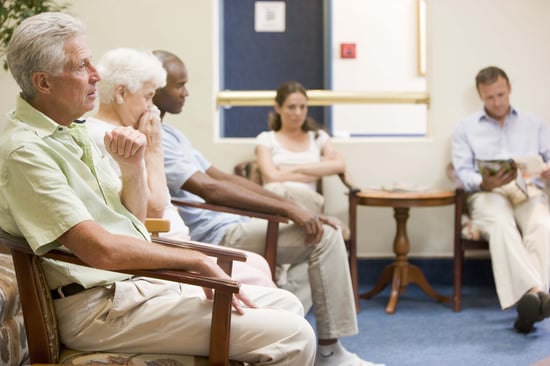 Similarly, clinicians must be trained in handling unknowns such as unexpected volumes of patients due to multi-vehicle auto accidents, large building fires, natural disasters, and more. Add a difficult flu season to the mix and the complexities begin. Not only do you have an increased volume of patients, you likely have hospital staff that may not able to work because they also have the flu or have been working around the clock.
When it comes to hospital rounding, manage high volumes by:
Only asking the heavily weighted questions, like making make sure your patients are comfortable and you are communicating about their pain.

Visiting patients with fewer demands first.

Lowering your patient rounding completion goals—temporarily—to around 80%. Don't give up entirely!

Prioritizing new patient arrivals with a nurse rounding app. Does your patient need an interpreter? Automated workflow can alert others of specific needs.
It can be dangerous
Athletes participating in high-intensity sports at the Olympic level are also at an extremely high risk of injury—or even death. Olympic officials take many steps to mitigate danger to participating athletes, like postponing events due to high wind gusts on the slopes.
While it is almost impossible for the CDC to determine an exact count of people whose deaths can be attributed directly to the influenza this year, we know from the media that many, many lives have been lost. Even with flu shots readily accessible to most of us, there are inherent dangers with most flu strains—even for healthy adults and children—and more so for the elderly.
You can't do it without nurse rounding tools
Imagine having to motivate, train, and support yourself without any assistance from trainers, proper equipment or tools on your journey to the Olympics. Theoretically, it's possible—but it's unlikely you would succeed in making the Olympic team.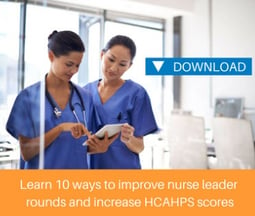 The unexpected influx of flu patients, while other emergencies may be simultaneously occurring, make it almost impossible to provide the proper level of care to your patients without the proper tools—such as technology. Like an Olympic skier without professional skis, are you still using paper for your nurse leader rounding? If so, is compiling meaningful patient rounding results for your administration working for you?
Do your patient experience scores decrease when you ask the same rounding questions asked yesterday by another nurse on duty, but you don't have access to that information? With the right technology, you have immediate access to each patient preferences and personal information—like what nickname they prefer to be called or if they have a relative staying in the same hospital - in your patient rounding tool. There's no need for the back and forth. Save that for the halfpipe!
Ready to see how we can make your hectic life easier? Contact us today for a free, personalized demonstration.
Read These Stories Next:
Pain Management: It's All About Communication
3 Reasons Why 360 Degree Patient Engagement Improves HCAHPS
4 Ways Merging Purposeful Rounding and Mobile Technology Can Increase Patient Experience Scores

Lauren Walling
Lauren Walling is a graduate of Emory University with a degree in Industrial Psychology, as well as an MBA from the John Sykes School of Business from The University of Tampa. She currently sits on the Board of Fellows at the University of Tampa, and is a member of the Healthcare Business Women's Association, National Association of Professional Women, and the Morton Plant Skip Cline Society. Lauren works with large Healthcare Systems implementing Patient Experience Solutions that streamline processes, increase patient experience and improve quality and safety.
Like this article? Feel free to share with a friend or colleague!