In today's digital environment, the number of vendors delivering large platform-based systems remains high. However, this approach is fast becoming dated as it slows down the ability of the servicer to evolve interoperability, impairs the capacity to integrate various systems, including access to data, and is typically costly and cumbersome to implement.
PaaS, or platform as a service, tends to be much more tools based, limiting not only access to data but what you can do with data. Software as a service, SaaS, offers today's servicer the ability to gain a broader perspective on the multitude of business processes that take place throughout your organization, as well as the activity of your borrower. Additionally, you don't have to abandon platform-based services, simply augment them with a faster, more transparent means for doing business. SaaS applications provide flexibility, are readily implemented and integrated, offer an enhanced user experience, and deliver a more cost-effective method in less time. So, as you enter the new year and begin to evolve your strategies to handle this year's challenges, take a moment to rethink your approach to technology.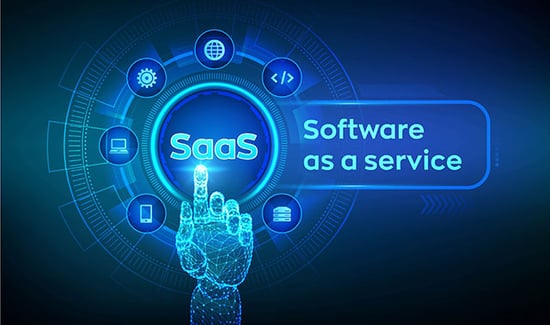 Achieving Borrower Satisfaction
With servicers under continued pressure to reduce the cost of servicing loans, numerous resources are affected from manpower to technology. This impairment nearly always creates a challenge when addressing the needs of your borrower, including keeping them informed and happy. To exemplify the benefits of a SaaS strategy for improving borrower satisfaction, start with the recently issued STRATMOR Group piece on the Six Key Takeaways from their 2019 Technology InsightTM Study.
The report showed that borrower experience ranked as the number one benefit of digital mortgage, followed by "faster cycle times, increased transparency for borrowers and greater task, service orders and workflow automation." Each of these areas can be readily improved with the incorporation of a SaaS application in your technology infrastructure. Extending beyond a platform approach that offers a static view of your borrower's loan modification built by in-house developers or third parties that may not know your business, a proven SaaS application provides a full dynamic view of the process underlying borrower inquiries, along with full service technology delivery methods.
Managing Industry Challenges
Another ongoing hot topic for servicers over the past few years has been disaster relief management, as the nation continues to experience record volume and severity of natural disasters. To size up the continued impact of this issue, the US Department of Housing and Urban Development (HUD) recently announced that they are allocating $2.3 billion in relief funds to support states most devastated by disaster events. Monies will be provided in the form of grants to help repair impacted housing, businesses, and infrastructure.
Effectively addressing event-based obstacles, such as disaster recovery, continues to take its toll on servicers. Attempting to facilitate regulatory and investor changes, as well as simultaneously supporting rapid responsiveness to at-risk borrowers, can be a real challenge. Often resorting to manual processing, including spreadsheets, servicers that are bound by platform-based systems have limited flexibility when dealing with unforeseen and volatile events because these exceptions have to be built out by developers, causing delays in critical operational processes. Physical and financial loss assessment, relief program eligibility, confirmation of relief provisions, status of insurance benefits, and reconciliation of resources are but a few of the nuances tied to this particular area of concern.
A SaaS approach that offers proven processes that are production ready affords servicers the ability to address and change program offerings and investor requirements quickly, as well as status and track events, timelines, borrower calls, disbursements, and more. Your existing platform-based system allows you to access a specific data point in a process but does not support the cohesive, interconnecting processes with dynamic context, intelligent decisioning and actioning derived from a SaaS application. In an environment where there is no notice and extensive impact on both the borrower and servicer, you can't wait for your system to catch up and certainly can't rely on spreadsheets to keep processes on track.
We may be moving beyond the financial crisis, but servicing remains at the tail end of innovation due to monetary and resource constraints. A PaaS approach means more of the same. Why should servicers continue to lag the rest of the industry? With strategic resources tied to platform as a service approaches, servicers remain stagnate and tied to the in-house development resources. Conversely, application-based software as a service solutions can quickly address industry change, keeping your borrowers satisfied and allowing you the chance to stay ahead of the latest servicing challenges, and your IT teams the time to be more strategic.
CLARIFIRE® Workflow
Whether it's the prospect of ongoing regulatory implementation, the assimilation of expanding disaster relief requirements, or improving borrower satisfaction, servicers need to be prepared to manage through transformation with innovation. The question becomes, is your servicing technology agile enough to keep pace? The servicing industry's development platforms strive to offer borrower-friendly interfaces, transparent access to data, and meet requirements for regulatory updates through multiple, independent apps that are not connected or streamlined. Can these systems continue to handle an influx of operational change, AND deliver flexibility, transparency, decreased cycle times, process efficiency, as well as an improved borrower experience? Not in time to meet industry needs! Which is why a proven SaaS partner is critical to servicer success.
The key to succeeding in this environment is unlocked with CLARIFIRE® workflow. A leader in digital servicing workflow technology for over a decade, CLARIFIRE offers servicers an innovative workflow application that supports loss mitigation and disaster recovery, including qualification, eligibility, and exception determination, along with the flexibility and control needed to quickly respond to today's obstacles. To find out more about your options, visit us at eClarifire.com, contact us directly at 866.222.3370, or plan to meet with us at the MBA's Servicing Solutions conference in Orlando.
Let us show you how to future-proof your organization with CLARIFIRE.
If you liked this blog, read these next:

Jane has applied her vast experience (over 25 years) operating process-driven businesses to successfully redefine client-focused service. Jane has worked with expert programmers to apply cutting-edge web-based technology to automate complex processes in industries such as Financial Services, Healthcare and enterprise workflow. Her vision confirms Clarifire's trajectory as a successful, scaling, Software-as-a-Service (SaaS) provider. A University of South Florida graduate, Jane has received many awards related to her entrepreneurial skills.
Like this article? Feel free to share this with a friend or colleague!